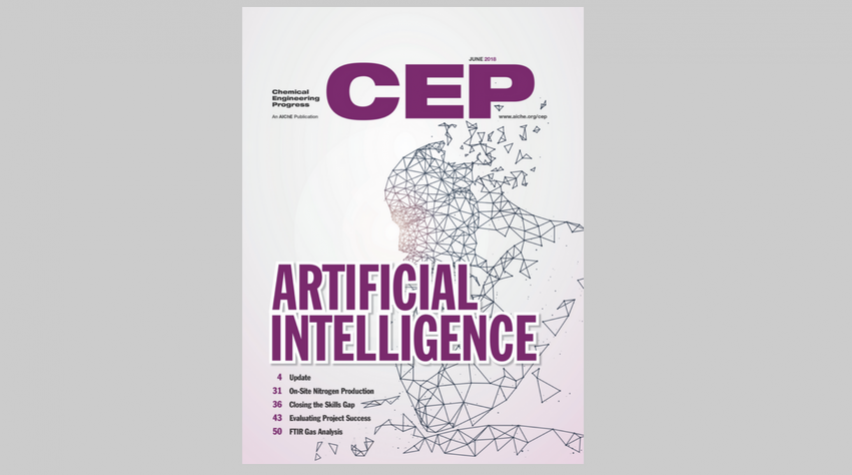 On the Horizon
Introduction to Deep Learning: Part 1
Although deep learning, a branch of artificial intelligence, has become prominent only recently, it is based on concepts that are familiar to chemical engineers. This article describes artificial neural networks — the algorithms that enable deep learning.
Back to Basics
Meeting Nitrogen Demand
On-site nitrogen generation can be a cost-effective option for a wide range of purity and flow requirements.
Business and Management
Closing the Skills Gap
The workplace has changed and will continue to change as older workers retire and new generations take their place. Companies will need to adapt to retain and foster the necessary technical know-how.
Plant Operations
Evaluate Project Success
Traditional methods of determining project success take into account only whether the project met its budget and schedule. A more meaningful assessment evaluates the impact of the project on the organization.
Instrumentation
FTIR: A Flexible Tool for Industrial Gas Analysis
Fourier transform infrared (FTIR) spectroscopy identifies and quantifies gas and vapor samples. This article outlines how FTIR analyzers work and how they are commonly used in field applications.
Update:
Dragonflies Inspire a New Way to Create and Dry Aerogels
Army Looks to Nature to Create a More-Flexible Robot
Making Carbon Capture and Sequestration Cost Effective
Nanoparticles Direct Stem Cells for Better Tissue Engineering
Synthetic Plant Peptides Could Make for Powerful Antimicrobials
Cactus-Inspired Material Exhibits Remarkable Water Retention
Flow-Assisted Assembly Creates Super-Strong Fibers
Plus:
Editorial: Millennials: The New Guard
Catalyzing Commercialization: A New Generation of Bio-Based Adhesives from Bioadvantaged Monomers
AIChE Journal Highlight: Renewable Biomass-Derived Precursors for the Polymer and Material Industries
New products
Profile: Robyn Gatens: Pioneering Next Steps in Space Exploration
Career Corner: Consider a Career in Biotech
Technical Entity Trends: CRISPR: Editing Genes One Sequence at a Time
Process Safety Beacon: Work Permits: Understand the Scope of Work
Patent Update: When Patent Enforcement Becomes Exploitation
Books
Calendars
Institute News

Spring Meeting and Global Congress on Process Safety Highlights
Gupta Family Foundation Funds Doing a World of Good Podcast
Gift from Eric Reiner Helps Launch LGBTQ+ & Allies Initiative
Doing a World of Good Raj and Kamla Gupta Podcast Guests
The June 2018 issue of CEP is now available online. AIChE members receive access to CEP, including a searchable archive of issues dating back to 2001, online at https://www.aiche.org/cep.
CEP now has a mobile app available for download on the Apple and Android platforms. You can now have CEP at your fingertips — from the latest R&D news and new equipment to feature articles and special sections. Download the app.