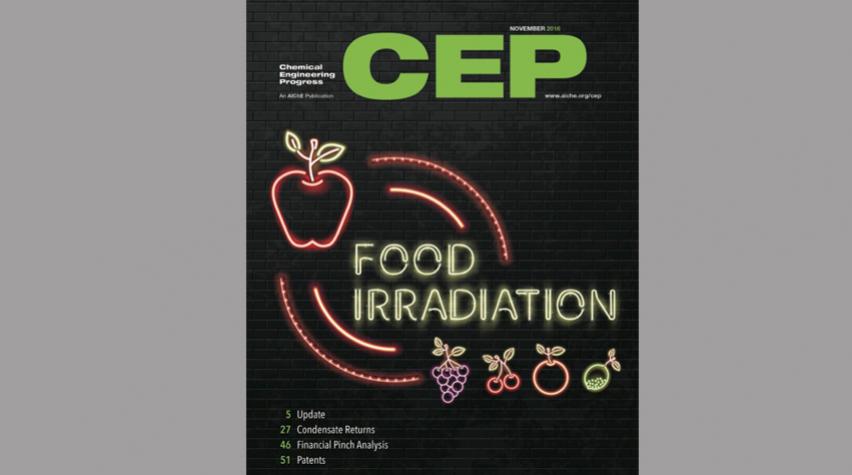 BACK TO BASICS
Stop knocking your condensate return
Condensate return systems can have a big impact on productivity, energy efficiency, and site reliability. Use this guide to better understand your condensate return, optimize its operation, and mitigate common pitfalls such as high backpressure and water hammer.


ON THE HORIZON
Introduction to electron-beam food irradiation
Nonthermal food processing technologies, such as X-ray and electron-beam irradiation, may be used to eliminate pathogens in raw foods, pasteurize delicate food products such as fresh produce, and perform phytosanitary treatment.
BUSINESS
Feeling the pinch?
Tight budgets can make prioritizing engineering projects difficult. Use the financial pinch technique to allocate funds logically and visually.
CAREER CATALYST
Patents: what makes an invention nonobvious?
In addition to being novel, an invention must be nonobvious to qualify for a patent. Learn strategies that have and can be used to qualify your invention as nonobvious.
Update
Shapeshifting Material Unfolds with Time
Cobalt Gets a New Look for Fischer-Tropsch
One-Pot Fischer-Tropsch Produces Aldehydes and Alcohols
Coated Fabric Zaps Chemical Warfare Agents on Contact
Acoustic Holograms Transport Particles with Sound
Freeze-Dried Pellets Make Pharmaceuticals on Demand
Plus
Letters
Catalyzing Commercialization: DNA Sequencing: A New Diagnostic Tool for the Oil Industry
AIChE Journal Highlight: A High-Throughput Approach to Designing Materials
Technical Entity Trends: Optimize Production through Metabolic Engineering
Leadership Q&A: Leading a Business from Startup to Scaleup
NEW: Process Safety Visions — The first article in a nine-installment column that highlights the tenets and themes of the Center for Chemical Process Safety's (CCPS) Vision 20/20.
Spotlight on Safety: The Beacon: A Free Tool that Saves Lives
Process Safety Beacon: Fifteen Years of the Process Safety Beacon
Young Professionals Point of View: Happy Hour Etiquette: How to Behave at After-Hour Functions
Product Focus: Valves
New Products
Software
Books
Institute News

2016 Board of Directors' and Institute Awards
Election to Amend AIChE Constitution Underway
AIChE Gala to Honor 3M, BASF, and Biogen for Innovation
Langer to Receive Hoover Medal at AIChE Gala, Nov. 28, 2016
AIChE Foundation Announces Podcast Guests
Member News
Your AIChE Membership: Group Insurance Benefits and Other Protection Plans
Calendars
The November 2016 issue of CEP is now available online. AIChE members receive access to CEP, including a searchable archive of issues dating back to 2001, online at http://www.aiche.org/cep.