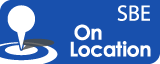 Dr. Chaitan Khosla of Stanford University is the winner of the 2011 Bailey Award. A professor of Chemical Engineering, Chemistry, and Biochemistry in Stanford University's School of Engineering, Dr. Khosla had a chance to sit down with the Society of Biological Engineering's Derek Lapiska for a chat ahead of his talk. They discussed Dr. Khosla's work at Stanford University and his concentration on a subset of structurally complex, small molecules from nature. Watch the interview in the panel to the right.
About the Bailey Award: In memory of Professor Jay Bailey for his many pioneering contributions to biotechnology, the award is presented to an individual who has had an important impact on bioengineering and whose achievements have advanced this profession in any of its aspects. Read more.
See interview with last year's Bailey Award Winner, Harvey Blanch.
All Meeting Coverage | Student Conference
Related articles