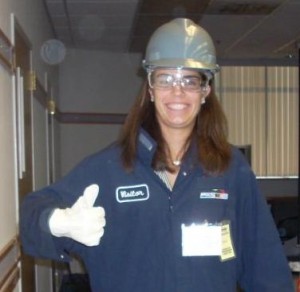 Hi everyone! My name is Roxy Schneider and I've worked as a project manager for AIChE's Center for Chemical Process Safety (CCPS) since I graduated in 2008. The job's been great and I've really enjoyed my time at AIChE, but I just recently accepted a new position as a process safety engineer.
I'm excited about my new job, but this also means that my job here at CCPS is officially up for grabs! Anyone interested?
The job is actually pretty awesome. You can check out the full job description here.
I hope you consider applying!