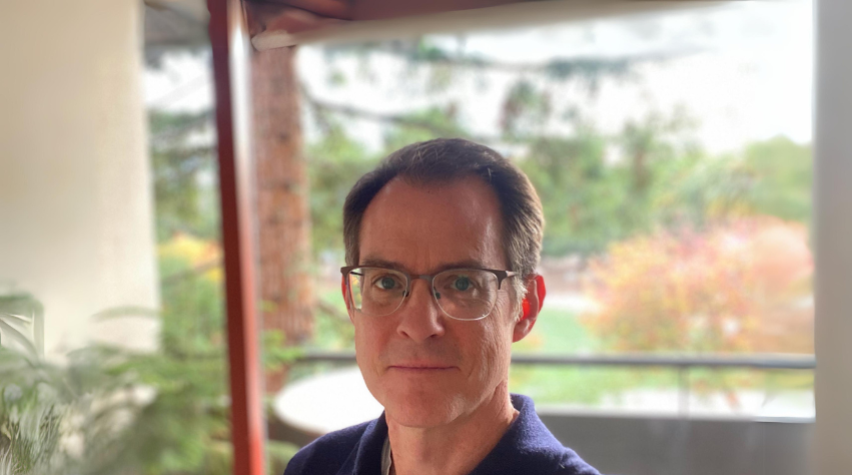 The 6th International Conference on Microbiome Engineering (ICME) brings together scientists across the quickly growing field of microbiome engineering. Held December 8–10, 2023 at the International House at UC Berkeley, the ICME's program is unique among microbiome conferences in that it specifically highlights the integration of engineering design principles with microbiome research. The conference integrates synthetic biology, systems biology, microbial ecology, and bioinformatics across a range of application spaces including the environment, manufacturing, food, and human health.
Justin Sonnenburg, PhD, is a professor in the Department of Microbiology and Immunology at the Stanford University School of Medicine, where he studies the gut microbiota in health and disease and co-directs the Center for Human Microbiome Studies. He shared with us about what he'll be speaking about in his ICME keynote and some of the new and developing technologies that have influenced his research.
What do you consider to be among the most important breakthroughs achieved through microbiome?
This year we have seen the first FDA approvals for microbiome-based therapies. This is really a watershed moment for the field, and it is clear that these approvals are just the beginning for many promising live microbial therapies that are in development. The road to approval is often long and winding, but will hopefully become more easily navigated the more it is traveled.
What developments in the field have most impacted your work?
It is clear that changing our lifestyle over the course of industrialization has massively impacted our gut microbiome on a society-wide level. Because our microbiome is connected to so much of human biology, a key question is which changes have negatively impacted our health. The idea that we have lost important aspects of our microbial biology, which may have large health dividends if brought back, represents a huge, but complex, opportunity in the field. This evolutionary perspective impacts many of the questions my group pursues.
What in your lecture are you most excited to share with the audience?
The fundamental connection between the gut microbiome and human health is well recognized, but the role of diet in guiding microbiome composition and function is less appreciated (or maybe a more daunting facet of microbiome biology and therefore conveniently ignored to some degree). I'm eager to share what my group has learned about how diet can be used to precisely modulate the gut microbiome and human health.
What other aspects of this year's ICME are you looking forward to?
The collection of brilliant scientists working on microbiome engineering creates extensive synergistic potential. Beyond the incredible discoveries and approaches that will be presented, the conference is sure to create seeds of the ideas that will be tomorrow's great advances. I'm really looking forward to the exchange of scientific ideas.
About SBE
Established in 2004, the Society for Biological Engineering is a technological community for engineers and applied scientists integrating biology with engineering. Members of SBE come from a broad spectrum of industries and disciplines and share in SBE's mission of realizing the benefits of bioprocessing, biomedical, and biomolecular applications. Learn more about SBE.
Learn more about the 6th International Conference on Microbiome Engineering.
There are grants available to attend ICME. If you are a U.S.-based student, post doc, assistant professor, or early-career academic professional, your registration may be supported. Learn more and apply.