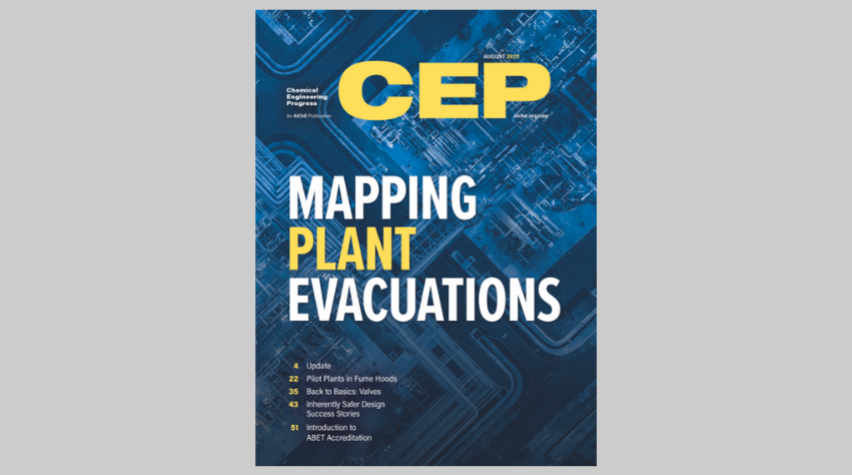 Plant Operations
Pilot Plants in Hoods and Ventilated Enclosures
Hoods and ventilated enclosures are not always as effective as assumed. Follow these guidelines to safely install and operate pilot plants in hoods and ventilated enclosures.
On the Horizon
Mapping an Evacuation in Real Time
Personnel safety is of utmost importance during an evacuation. The implementation of wireless personnel location technology can help streamline the mustering and evacuation processes.
Back to Basics
Comparing Gate Valves and Butterfly Valves
This article reviews two popular valve types and discusses the applications where they are most appropriate.
Safety
Apply Inherently Safer Design Concepts to Existing Facilities
Inherently safer design concepts are not just for the design phase. These concepts can be applied to plants throughout their entire lifecycle.
Critical issues
ABET Accreditation: What Is It and Why Does It Matter?
This article reviews the purpose of ABET accreditation, the associated criteria, the volunteers that provide the accreditation reviews, and the role of AIChE in the accreditation process.
Update
Understanding the Impacts of the Inflation Reduction Act
New Electrolyte for Low-Temperature Lithium-Ion Batteries
Mapping Hidden Methane Leaks with AI
A Failed Antibiotic Could Be the New Herbicide of Tomorrow
AI Can Predict CRISPR's Effect on RNA
Business Update
Plus
Editorial: Adding Pizazz to Process Safety
Catalyzing Commercialization: Legume-Based Innovation Promises New "Stealth Health" Snacks
AIChE Journal Highlight: Model-Based Systems Engineering Approaches to Improve Manufacturing
Process Safety Beacon: Simultaneous Operations (SIMOPS)
New Products: Environmental, Health, and Safety; Instrumentation; Operations and Maintenance; Fluids and Solids Handling; Heat Transfer; Software; Engineering Services
Career Connection: A Job Seeker's Guide to Applicant Tracking Systems
Books
Institute News

Segalman to Present 2023 Acrivos Professional Progress Award Lecture
Liao Receives Stephanopoulos Award for Metabolic Engineering
Registration Opens for 2023 AIChE Annual Meeting
The August issue of CEP is now available on the AIChE website, on the CEP app, and as a digital flipbook.