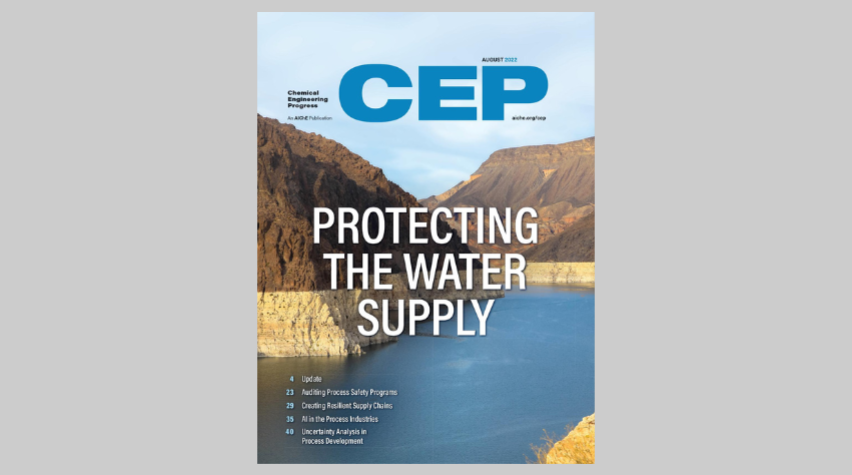 Safety
Audit Process Safety for Compliance and Performance
Process safety audits can provide an important feedback mechanism to help maintain compliance with regulations and improve process safety program performance.
Critical Issues
Creating a Resilient Supply Chain for Dangerous Goods
Establishing reliable and repeatable processes across the supply chain is critical for businesses to maintain resilient, efficient, and compliant operations, even when disruptions arise.
Plant Operations
Practical Use Cases for Artificial Intelligence and Machine Learning
Artificial intelligence (AI) and machine learning (ML) tools are being applied in the process industries to improve a variety of operations and maintenance tasks.
Computational Methods
Simultaneous Process and Economic Uncertainty Analysis
Use modeling software to quickly evaluate the impact of process uncertainties on the economics of chemical processes during the development stage.
Environmental Management
Dealing with PFAS in the Water Supply: Creative Solutions to Emerging Threats
Current regulatory programs are not well adapted to address emerging water supply threats. Collaborative solutions are needed to avoid further loss of water resources and develop new sources of supply.
Update
An Easy Visual Way to Detect COVID-19 Antibodies
"Silent" Mutations Are not Harmless, New Research Finds
A New Process Harnesses Light to Convert Acetylene into Ethylene
Water-Harvesting Polymer Draws Moisture from Arid Air
Business Update
Plus
Editorial: Emerging Threats to Our Water Supply
Catalyzing Commercialization: Simple Method Enables New Class of Supported Atom Catalysts
Process Safety Beacon: What Is an Acceptable LEL Detector Reading?
New Products: Instrumentation; Fluids and Solids Handling; Software; Laboratory Equipment; Operations and Maintenance; Materials and Chemicals
Profile: Julie Rorrer – Adding Color to the World of Research
Advanced Manufacturing Progress: Processes of the Future Should Emphasize Conservation of Exergy
Career Connection: Network for your Job and Career
Books
Institute News

2022 AIChE Annual Meeting Set for Phoenix, AZ, Nov. 13–18
AIChE Gala will Celebrate Companies and Leaders for Engineering the Extraordinary, Dec. 1 in New York City
Center for Hydrogen Safety Establishes Hydrogen Safety Credential
Center for Hydrogen Safety Signs MoU with Korea Gas Safety Corp.
In Memoriam
The August issue of CEP is now available on the AIChE website, on the CEP app, and as a digital flipbook.