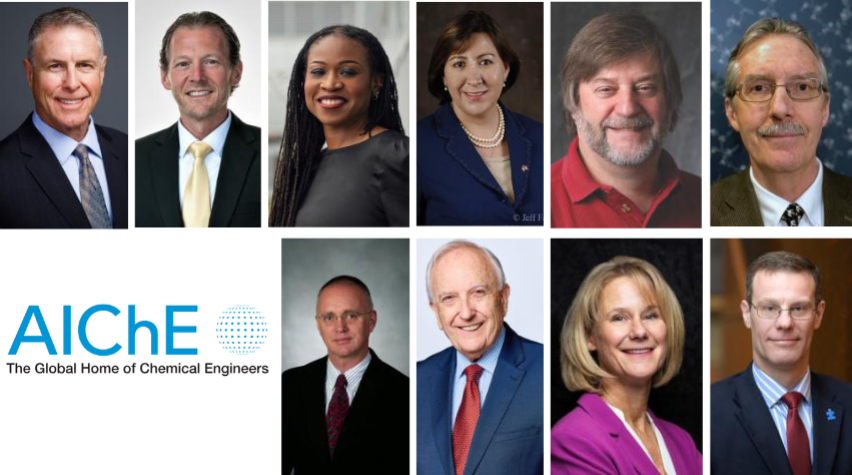 In April, AIChE's Nominating Committee announced the slate of candidates for president-elect, secretary, and directors for the Institute's 2022 election. Statements from the candidates are linked to below.
The president-elect will be elected to a three-year term, serving one year each as president-elect, president, and past president. The secretary and the directors are elected for three-year terms.
Important dates
Voting by paper and electronic proxy ballot will begin on September 12 and end on October 18. The election results will be announced at the Annual Business Meeting.
2022 election timeline
May 24 – Petition candidate due
August 29 – Ballot mail date
September 12 – Election commences
October 18 – Ballot receipt deadline
November 14 – Election results announced at the AIChE Annual Meeting in Phoenix, AZ
2022 election slate for the 2023 Board of Directors
President elect
John Cirucci, Arizona State Univ.
Alan Nelson, Redwood Materials
Director
Norma Alcantar, Univ. of South Florida
Stephen Beaudoin, Purdue Univ.
Lola Eniola-Adefeso, Univ. of Michigan
Richard Grenville, SPX FLOW Mixing Solutions
Hugh James, Project Commercialization Group (PCG), Inc
Laura Matz, Merck, KGaA, Darmstadt, Germany
Todd Przybycien, Rensselaer Polytechnic Institute
David Shonnard, Michigan Technological Univ.
Learn more about the 2022 candidates and read their statements.