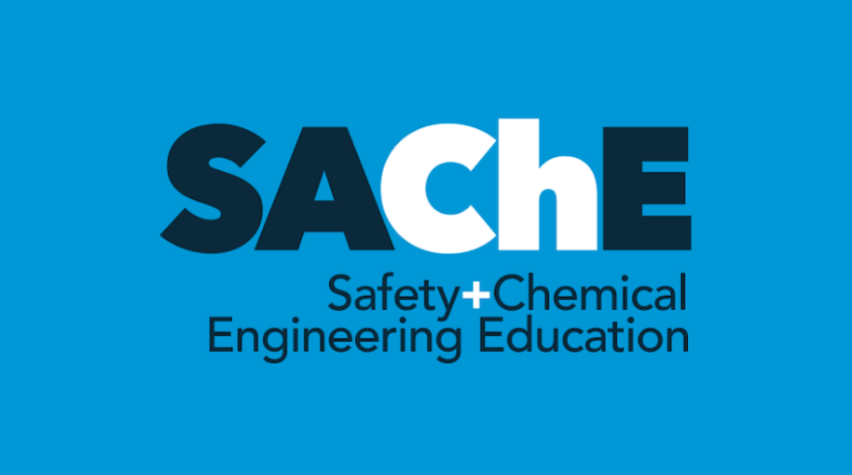 This year, the Safety and Chemical Engineering Education (SAChE) Certificate Program celebrates its 30th birthday. Originally launched by the Center for Chemical Process Safety (CCPS) in 1992, SAChE consists of a series of courses that provide students with a foundational knowledge of process safety, discuss how process safety concepts apply to real-world situations, and instill the importance of process safety through interactive learning modules. SAChE is one of many certifications featured in the credentials area of AIChE's new Institute for Learning & Innovation (ILI).
Process safety education is crucial to a chemical engineer's career and to the continued safe operation of facilities in the chemical process industries (CPI). However, many mid-career and late-career chemical engineers received little to no process safety education during their formal schooling. CEP surveyed its audience and found that 40% of readers received no formal process safety education, and 37% received less than one semester (Figure 1). In addition, 77% of readers feel that they did not receive adequate safety education during their undergraduate chemical engineering education (Figure 2).
---
---
In many ways, these results are unsurprising; although process safety had been recognized as a critical aspect of chemical engineering by AIChE and other associations, the Accreditation Board for Engineering and Technology (ABET) did not officially require process safety or hazard analysis education until 2012–2013 accreditation evaluations. Therefore, many CEP readers are not likely to have received formal education in process safety, especially if they went to school prior to the launch of SAChE in 1992.
Originally, SAChE began as a series of PowerPoint files and quizzes that instructors would present to their students. SAChE was overhauled as part of the AIChE Foundation's launch of the Undergraduate Process Safety Learning Initiative (UPSLI) in 2016. UPSLI fits into the AIChE Foundation's Doing a World of Good campaign, which to date has raised more than $30 million for its core priorities and is transforming the chemical engineering profession for the better. Today, UPSLI consists of the updated SAChE program, as well as faculty process safety workshops and undergraduate student process safety bootcamps.
The origin of the Undergraduate Process Safety Learning Initiative
Seeds for UPSLI were planted by CCPS Advisory Board members who raised concerns over new hires who were lacking in process safety know-how. Board members also noted that most academic faculty did not have industry experience necessary to teach industrial process safety. CCPS approached the AIChE Foundation about making this process safety initiative the first core priority of the Doing a World of Good campaign. "The goal was to narrow in on and fund these three major areas — the curriculum, educating faculty, and educating students," says AIChE Foundation Chief Development Officer Lisa Lanzkowsky.
The first step was to leverage what was already available, but underutilized. At the time, only a few hundred students were taking SAChE courses each year. It was clear that the curriculum needed an update in order to appeal to students and faculty looking for a more interactive experience, and also to enable access via e-learning platforms.
To kickstart this work, Chevron Corp. provided initial seed funding to overhaul the SAChE curriculum when UPSLI was only in its pilot phase. Subsequent leadership support by companies such as Dow helped with the launch of all three components of the initiative.
Transforming the SAChE program
As part of UPSLI, the SAChE modules were transformed into interactive and engaging modules that students can take on their own time or as assigned by their professors. After a student completes a module, they receive a certificate of completion. Today, more than 216,000 SAChE certificates have been awarded to students and a total of 765 universities participate in the SAChE Certificate Program. Most importantly, SAChE training is free for students and professors.
Faculty training
Many of the professors who teach chemical engineering courses in universities have never worked in a CPI plant. In fact, only 32% of CEP readers feel that their ChE undergraduate instructors had the competencies necessary to train students in process safety (Figure 3). "One of the issues that we deal with is many of the faculty have never stepped into an operating facility. They come directly from academia into a teaching role," says Anil Gokhale, Senior Director of CCPS at AIChE. "So having them exposed to what the equipment really looks like is a valuable thing."
---
To better educate professors and demonstrate how process safety is put into industrial practice, CCPS partners with industry-leading companies to provide free process safety workshops to university faculty. Sponsoring companies host these workshops at one of their plants to demonstrate the practical application of process safety. "The focus is not to train the faculty in process safety and give them advanced knowledge," says Gokhale. "It is to enable and equip them to teach process safety to their students."
Many universities are reluctant to add additional courses to an already packed chemical engineering curriculum. The workshops teach faculty how to integrate process safety into their existing courses, such as material and energy balances, thermodynamics, and fluid mechanics. This method makes process safety integral to students' thinking as chemical engineers, Gokhale explains.
In total, more than 700 faculty members have been trained at faculty process safety workshops.
Undergraduate student bootcamps
To further improve the safety training of undergraduate chemical engineers, CCPS coordinates a series of process safety student bootcamps (Figure 4). Approximately five to seven student bootcamps are held each year, and each bootcamp typically lasts two days and takes place on a university campus.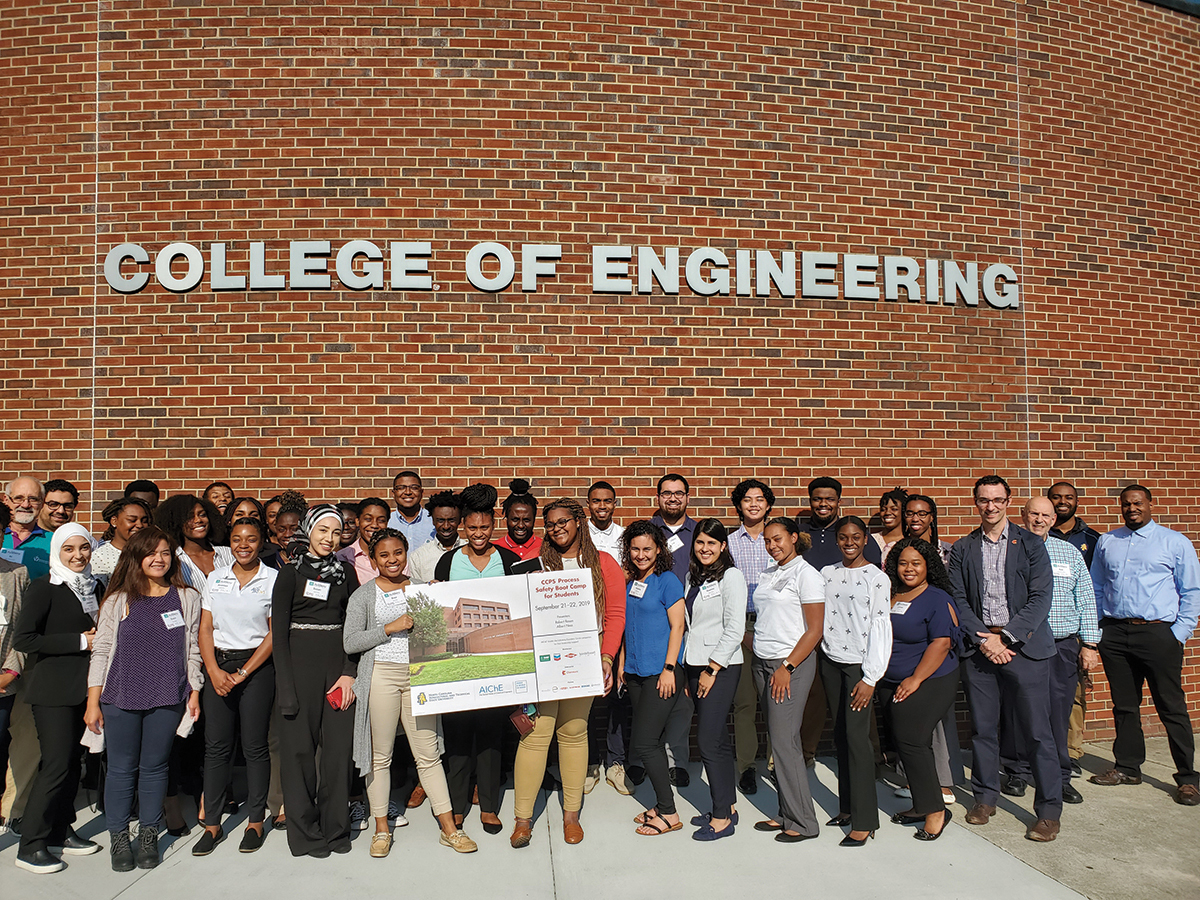 ---
The bootcamps build on the foundation laid by the SAChE modules, giving students a more in-depth introduction to process safety from world-class industrial process safety instructors. In addition to general training on risk-based process safety, the bootcamps involve hands-on problem-solving sessions. Students are given a series of challenge problems and have to identify the key issues, such as finding the process safety hazards and determining how to mitigate the risks.
Since their launch in 2016, a total of 32 student bootcamps have been held, and more than 1,000 students have attended.
Looking ahead
Despite the many limitations imposed by the pandemic, the AIChE Foundation and CCPS were able to continue hosting faculty workshops and student bootcamps throughout 2020 and 2021 by shifting these events to virtual platforms. Gokhale explains that the transition to virtual helped the faculty workshops to reach a larger global audience, with attendees joining from every corner of the world. Demonstrated interest from an international audience is motivating efforts to hold future faculty workshops outside of the U.S.
The success of UPSLI is also inspiring a similar program geared toward early-career professionals. In the future, CCPS plans to launch a safety program for employees with up to eight years of experience in an operating plant. These early-career professionals might have learned what process safety is through SAChE modules or student bootcamps, but this program is meant to teach them in depth how to do their job as process safety engineers. Gokhale explains that this initiative is meant to bridge the gap between experienced professionals and students, giving trainees sufficient knowledge to do their jobs independently.
The efforts of the AIChE Foundation, CCPS, and corporate and academic partners have helped to solidify process safety as a core principle of the CPI. Anne O'Neal, Manager of Process Safety Culture and Competency at Chevron Corp., describes the impact: "I'm proud to be involved with the faculty workshops and student bootcamps through Chevron's support of the Undergraduate Process Safety Learning Initiative. Learning to evaluate unexpected potential consequences, identify safeguards which can reduce the likelihood or mitigate the consequences of an incident, and verify that safeguards are in place and functioning as intended is an important dimension of a well-rounded chemical engineering education. The students and faculty who go the extra mile to participate in these activities to enhance their process safety skills and knowledge are definitely Doing a World of Good!"
This article originally appeared in the Trends column in the January 2022 issue of CEP. Members have access online to complete issues, including a vast, searchable archive of back-issues found at www.aiche.org/cep.