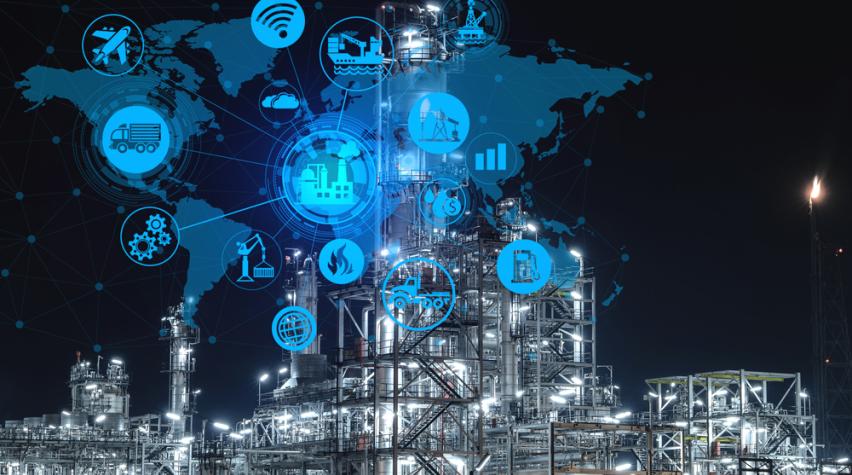 Disclosure: This post is sponsored by Reliance Industries Limited and reflects their views, opinions, and insights.
Reliance Industries Limited (RIL) is one of the largest companies in India, working in areas like energy, petrochemicals, and natural gas. Reliance's Group Head, Yatendra K (YK) Lodha, will be speaking at the upcoming Global Summit on Process Safety, which will take place virtually from December 14–16. I had a chance to talk with Yatendra about Reliance's commitment to process safety, as well as the impact of automation and sustainability on the future of process safety.
The Global Summit on Process Safety will cover topics like the importance of leadership and culture, as well as how applications of new technologies related to digitalization and data analytics can help to improve process safety. A full technical program is posted on the meeting website and registration is still open for the meeting.
How have you seen Reliance's approach to process safety culture develop over the past few years?
We, at Reliance, have seen a steady and consistent improvement in process safety culture over a period and are on par or ahead of industry peers. There is a clear leadership commitment to embed safety as one of our core values, be it process safety or behavioral safety. We apply a risk-based approach in all key operating decisions, for example, inherently safer options for new projects and improved safety of assets and operations while taking up modifications and capacity expansions. On the operational front, having adopted API 754, we have a strong focus on Tier-3 and 4 event reporting, its analysis and integration of learnings in our business processes. All these efforts are done by involving asset-facing personnel and business partners to ensure that we have a consistent culture that prompts each and every person to consider process safety requirements in all operating activities. Clear accountability and ownership of risks and barriers is defined to sustain and improve the process safety culture across the organization.
What are some best practices that companies can employ to achieve process safety excellence?
In my view, some of the key mantras that companies can apply to excel in process safety are:
Define and reiterate process safety as a core value for the organization and make it clear through organizational policy
Ensure that there are no gaps or conflicts between policy and practice
Demonstrate a visible commitment on the part of leadership to process safety through active communication across the organization
Maintain clear accountability and ownership of risks and barriers to sustain and improve the process safety culture
Devise innovative means to keep the workforce engaged in the process safety excellence journey, i.e., through implementation and periodic review of risk registers, real-time review of barrier health, implementation of active lines of communication, competency assurance using technology (operator training simulators, immersive learning), leveraging IT for real-time dashboards to track deviations for early event detection, etc.
Develop common goals around process safety that are shared by project and design teams, including people working in: operations, maintenance, technology and reliability
How do you see process safety practices developing in the years to come?
In the years to come, the new normal will be increased automation and application of IT-enabled platforms in managing operations, including process safety. The technology suppliers will drive their innovation efforts for cleaner and safer fuels and chemicals.
Companies will optimize resources invested in managing operations, and this will mean smarter ways to manage process safety as well. Industry will increasingly opt for sustainable technologies with cleaner fuels that are also inherently safe, right from the early stages of new project proposals.
Considering increased awareness among the public on risks posed by hazardous facilities, we may see more countries including process safety requirements in their regulations and enforcing companies to follow practices, irrespective of a facility's age.
Academia will have more focus on process safety, and the institutes will seek a higher degree of collaboration on process safety with industry for benefit of undergraduate students and industry at large.
What are some of the innovative technologies that will trigger significant changes in process safety?
There are several areas of new technologies that I'm excited about in regards to improved process safety. These include:
Safer and greener technologies and IT platforms with predictive analytics capabilities could be the game changers in process safety in the near future.
Minimization of hazardous chemicals with lower carbon emissions are part of most of the organization's goals now. R&D investments will push towards innovative process technologies, prompting modifications — even for the older units — for safer options.
Emerging technologies of IT in the domain of artificial intelligence and machine learning will be adopted in operations; IoT technology will be leveraged for improved equipment reliability.
Modern cloud-based solutions with critical input coming from hand-held and remote monitoring devices will help predict process safety events and provide sufficient time to manage abnormal situations.
Risk dashboards that integrate various inputs on barrier health status will help in timely decisions to avert incidents.
We, at Reliance, are already part of this journey and are learning from the industry as well.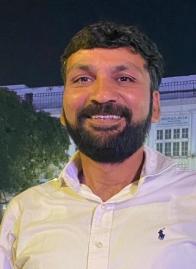 YK Lodha
YK Lodha is currently located at the Mumbai headquarters of Reliance Industries Limited, as Group Head – Safety & Operating Risk, Sustainability & Operating Excellence.
Disclosure: This post is sponsored by Reliance Industries Limited and reflects their views, opinions, and insights.