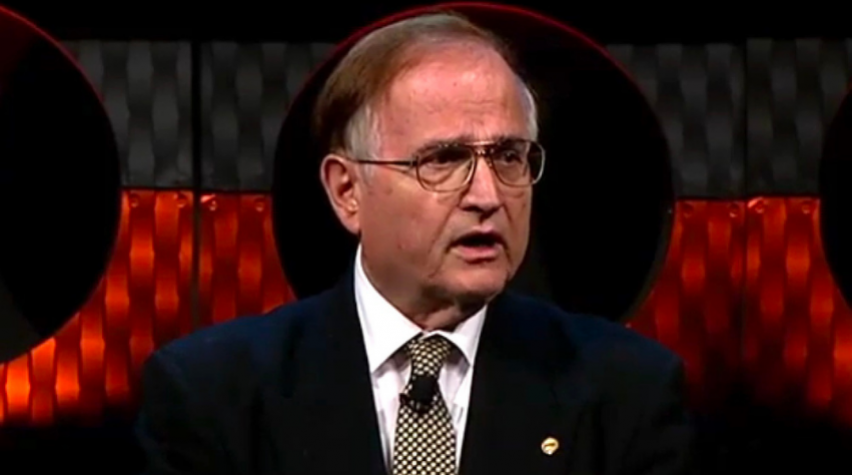 ChEnected is introducing readers to the recipients of AIChE's 2021 Institute and Board of Directors' Awards. These are AIChE's highest honors, and all candidates are nominated by the chemical engineering community and voted upon by the members of AIChE's volunteer-led Awards Committee. The awards acknowledge outstanding achievements across a spectrum of chemical engineering endeavors.
AIChE's Warren K. Lewis Award is named for one of the founders of modern chemical engineering. The prize is sponsored by ExxonMobil Research and Engineering Company and recognizes distinguished and continuing contributions to chemical engineering education.

The recipient of the 2021 Warren K. Lewis Award is Nicholas A. Peppas, the Cockrell Family Regents Chair in Engineering and Chaired Professor of Chemical Engineering, Biomedical Engineering, Pediatrics, Surgery, Molecular Pharmaceutics, and Drug Delivery at the University of Texas at Austin.
Dr. Peppas' recognition
Dr. Peppas is being honored "for seminal contributions to chemical engineering education, including development of educational literature and resources for more than 45 years."
As an engineer, Peppas has designed new intelligent biomaterials and medical devices, and has developed new systems for oral, buccal, sublingual, and gastrointestinal delivery of drugs, peptides, and proteins. He has also educated more than 4,500 students in chemical, biological, biomedical engineering, polymers, and materials science.
Peppas and the other Institute and Board of Directors' Award recipients will be honored at the 2021 AIChE Annual Meeting, November 7–11 in Boston, Massachusetts. A video presentation of the awards will be available for viewing the following week at a virtual version of the Annual Meeting.
More about this year's winner
A review of Dr. Peppas's vast and influential contributions to chemical engineering and education are beyond the scope of our blog. Pertinent to the Lewis Award recognition, the example that Peppas has set for his students and colleagues has enhanced the collaborative environment in the engineering and medical/biomedical disciplines. His many emissaries who are "carrying the torch" inspired by his example today occupy many disciplines. He has graduated 115 PhD students and has supervised a total of 1,010 scientists who have worked with him in his labs over more than 45 years. Among his ex-PhDs, 54 are now university professors, including eight professors in medical schools. In addition, 14 are CEOs, presidents, or vice presidents of companies.
Dr. Peppas has made lasting educational contributions to chemical, biological, and biomedical engineering as an author or co-author of seven educational texts and 20 other research books. He has also authored or co-authored 26 papers in pharmaceutical, biomedical, and chemical engineering education and has contributed to several books and articles about the history of the field. Early in his career, he wrote the three-volume Hydrogels in Medicine and Pharmacy, a book that became the "Bible" in the field of drug delivery, biomaterials, polymers, and pharmaceutical engineering. This book taught several generations of scientists and chemical engineers, and has become a standard reference by drug delivery scientists seeking solutions to important molecular phenomena.
Read more about Dr. Peppas and his contributions.
Stay in the know
In the weeks leading up to the 2021 AIChE Annual Meeting, ChEnected will feature the other 2021 Institute and Board of Directors' Award recipients. Visit the ChEnected series regularly to meet all of this year's honorees. Visit aiche.org/awards to see all award winners.