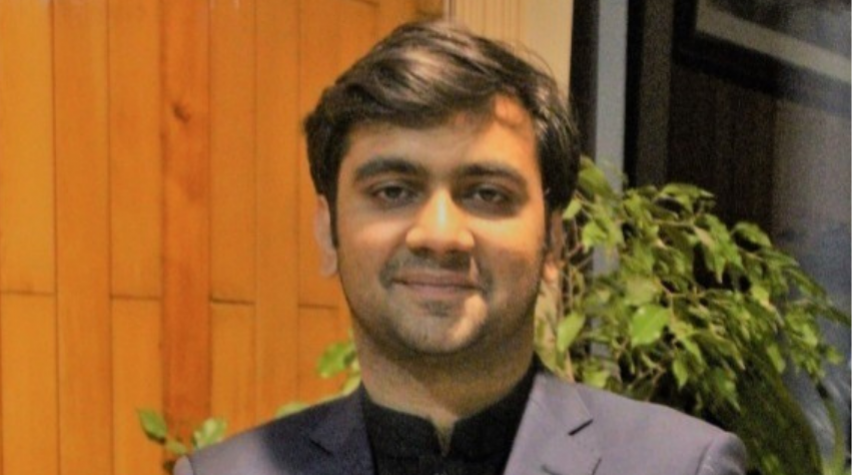 Welcome to the latest in a series of AIChE blog posts profiling process engineers, a diverse group of professionals spanning multiple industries and regions. In this series, we profile process engineers who work in a wide range of fields, including petrochemicals, pharma, bulk chemicals, food, or any process-intensive industry.
Are you a member and process engineer interested in being profiled? We'd love to hear from you via this volunteer opportunity. Please also check out our online discussion group specifically for process engineers. You can find out about these initiatives and join our efforts by visiting https://www.aiche.org/processengineering.
This month, we introduce you to Haider Ali, a process engineer at Fatima Fertilizer Company Limited. He discusses what inspired him to become a process engineer, career challenges, and the importance of his work.
Tell us a bit about your work as a process engineer.
As a process engineer, I identify, investigate, and support the development of capacity growth opportunities, capital projects and product diversification opportunities relevant to nitrates and phosphates on a techno-economic basis. I also contribute to the identification of opportunities for continuous improvement of processes and practices taking into account "international best practices," improvement of business processes, cost reduction, and productivity improvement.
Additionally, I evaluate business cases during pre-feasibility studies for both major and non-major projects. This includes managing third parties to conduct engineering and business studies, and interaction with counterparts within shareholder companies for selected projects.
Why did you become a process engineer?
I was raised among engineers, which instilled in me a passion for engineering of all sorts. However, chemical engineering always held an important place in my heart because my uncle was always telling me about his role as a process engineer working in the paper manufacturing industry. During our discussions, I discovered how process engineers actually shape raw material into useful products for everyday use.
I was inspired by the way a process engineer's everyday work adds value and quality to people's lives, products, and the environment.
Later on, I attended GIK Institute to pursue my chemical engineering degree. During my time there, I became fonder of process engineering as a field when I experienced how, through R&D, I could shape a better future for the coming generations.
What were some of the biggest challenges you faced in your role as a process engineer?
There has not been much research or literature available on nitrates and phosphates in relation to fertilizers. For this reason, new challenges surface every day. With the growing demand for fertilizer in Pakistan and the need for soil lacking phosphates, fertilizer plants now require clever capacity enhancement without a pause in production.
The introduction of new product streams with their economic production is challenging especially when there is less inclination towards research and development in this field. However, Fatima Group has firmly held the beacon of light and is marching towards healthy R&D in the field of nitrates and phosphates in Pakistan.
How is your work as a process engineer critical to your particular job assignment or industry?
Being primarily an agrarian state, Pakistan's growth is heavily dependent on the fertilizer industry. The fertilizer sector is enabling it to play a more authoritative role in national food security, especially when discussing phosphate fertilizers produced by Fatima Group.
My role as a business development engineer in fertilizer production capacity enhancement directly translates into contributing to a national cause. Along with my mainstream role as a process engineer, I also play a pivotal role of liaison between process engineering and the Health, Safety, and Environment (HSE) Department to maintain a healthy process safety culture. This is of ultimate importance when considering the risks and hazards in a process plant.
What do you think is most important about what you do as a process engineer?
During my early career as a process engineer, I have added value through multiple assignments. However, the most important work I delivered was the capacity enhancement of the prilling bucket by its design modification. It was enthralling to study drop formation, plateau Rayleigh instability concepts, governing dimensionless Weber and Ohnesorge numbers, and eventually mirroring these concepts on the prilling bucket design.
A first of its kind modification of the prilling bucket on the nitro phosphate prilling plant has the potential to add ~150 metric tons per day to daily production and also resolve product handling and operational issues. A course based on ISO-2993 format was also delivered to share knowledge, learnings, and insights of the project.
Connect with Haider on AIChE Engage
Join the Community of Process Engineers

The Community of Process Engineers is brought to you by Scott & Karen Love. Their support enables the AIChE Foundation to advance process engineers at every stage of their career allowing them to Do a World of Good.