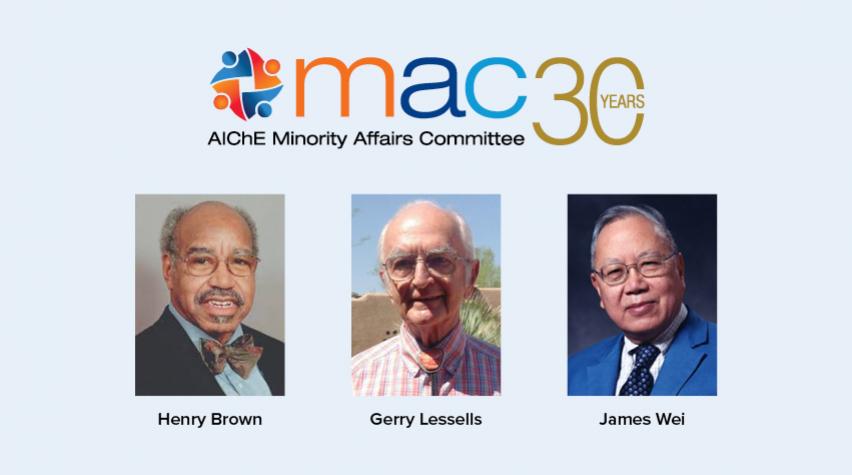 This year AIChE's Minority Affairs Committee (MAC) is celebrating the 30th anniversary of its founding by honoring its three founding members, Henry Brown, Gerry Lessells, and James Wei, with named awards to be presented during the MAC 30th Anniversary event.
Chartered in 1990, MAC is dedicated to increasing the participation of underrepresented groups in chemical engineering, though the work of its three founding members precedes MAC's founding. Henry Brown and Gerry Lessells began addressing the lack of diversity in the chemical engineering profession in the 1960s, and were joined by James Wei who was a strong advocate as AIChE President in the 1980s. Their efforts lead to the establishment of MAC. Learn more about the history of MAC.
Submit your nomination
In honor of the instrumental founders of MAC, the committee invites nominations and applications. These awards will celebrate excellence and dedication by members of traditionally underrepresented groups to the chemical engineering profession throughout the past three decades, and beyond. The award categories include achievements between the years:
2011–2020, honoring founder James Wei
2001–2010, honoring founder Gerry Lessells
Pre-1990–2000, honoring founder Henry Brown
Learn more and submit your nomination to the MAC 30th Anniversary Awards today.