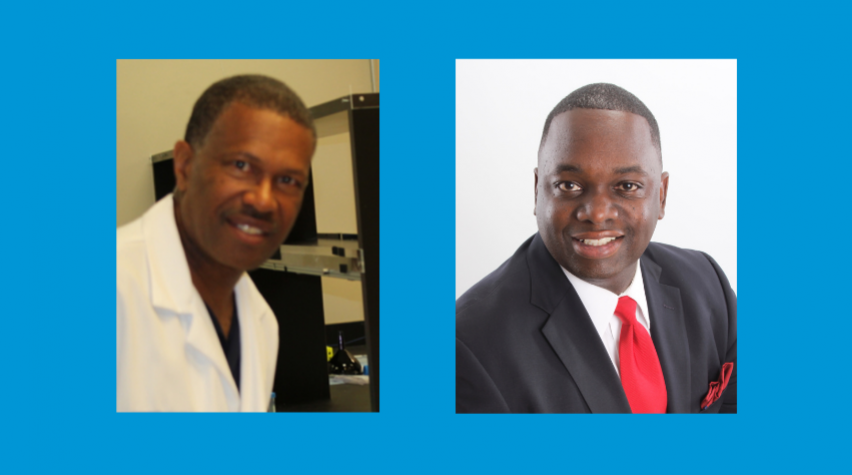 Above, left to right: Ron Bolts and Karnel Walker
This content is provided by Thermo Fisher and reflects their views, opinions, and insights.
The AfroBiotech Conference was created to highlight the achievements of African Americans in biotechnology. It aims to inspire a new generation of diverse biotechnology professionals, as well as identify, communicate, and explore current advancements in various aspects of biotechnology.
I spoke with Thermo Fisher's Ron Bolts and Karnel Walker about their work and involvement with this year's AfroBiotech Conference.
What makes Thermo Fisher exciting to work for as an embedded engineer?
Ron & Karnel: It's an embedded systems engineer's dream job! Developing instruments involving robotics, liquid handling, thermal control, and vision systems. I2C, SPI, CAN. Lasers, spectrometers. Linux OS, bare metal, real-time OS. 8-bit micro-controllers to ARM 32, Intel I series. Microboard, RTOS, drivers, analytics, data handlers, bioinformatics, application control systems, supervisory control and data acquisition systems, and graphical user interfaces.
Tell us about the role of Thermo Fisher in improving diversity and inclusion in the workforce.
Karnel: Thermo Fisher seeks superior talent intent on diversity and inclusion. This is evidenced by the variety of employees from countries all over the world and a racially diversified workforce. Organizations are fully supported and encouraged. There is a variety of employee resource groups, including the African Heritage Group Employee Resource Group, which I am a member of.
What has drawn you to become involved with the AfroBiotech Conference?
Ron: I am keenly aware of giving back and I'm always looking for more opportunities to do so. I spent 18 years coaching youth baseball and I was involved with and headed tutorial programs for ten years. Those are two prominent endeavors. At all times, I'm looking to excite and motivate young Black minds to the sciences. The AfroBiotech Conference is another opportunity.
What are the advantages of Thermo Fisher's products for engineers and scientist?
Karnel: Personalized medicine, oncology, genetic analysis, environmental instruments, and they are involved in almost every area of medical/biotechnical scientific research and development. An example is Thermo Fisher's key involvement in COVID-19, from infection testing to vaccine development. Developing instruments for the betterment of mankind is truly gratifying and satisfying.
This year's AfroBiotech Conference 2020 was held virtually on October 26–28, 2020.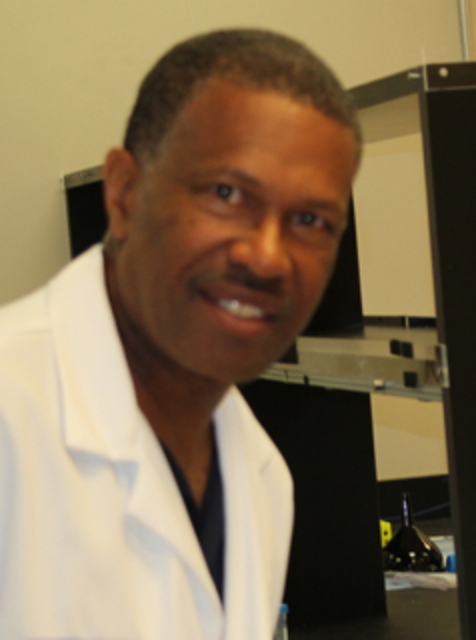 Ron Bolts

Ron is currently Senior Manager of the Embedded Systems Development Team at Thermo Fisher. His accomplishments include developing the world's first PBX in a PC, the PCBX. Further development of telecom DSL central office card technology, soft touch robotics technology, operating system incorporated in the Mars Rover, integrated fabrication systems that produced the Pentium chips, and now manager/developer of instruments that perform qPCR polymerase chain reaction image detection, DNA/RNA sample preparation, and DNA/RNA sequencers. Read more.
Karnel Walker
For the past six years, Karnel Walker has led diverse teams in marketing, business development, and profit & loss. Karnel brings 20 years of commercial and business leadership experience in providing laboratory product and services solutions to various market segments, including cGMP pharmaceutical quality assurance/quality control (QA/QC) workflows. Read more.
Disclosure: This post is sponsored by Thermo Fisher and reflects their views, opinions, and insights.