The 3rd Food Innovation and Engineering (FOODIE) Conference will take place virtually from November 4–6. The FOODIE Conference will discuss emerging technologies for food production, analyze strategies to connect industry and cuisine, and navigate methods to fit the consumer market. Before the conference, I had the chance to chat with two representatives from Siemens, which is a sponsor of the FOODIE Conference. Below, is my conversation with Davide Picciotto, Digital Enterprise Industry Director, and Glenn Longwell, Portfolio Development Executive of Siemens Digital Industries Software.
Register for FOODIE to see the full Siemens presentation on increasing food production efficiency using the Executable Digital Twin (xDT) and to network with professionals working in the field. The Siemens talk will take place on Friday, November 6 at 11:45 AM EST.
What are the most exciting developments you have seen in the food engineering community over the past year?
The most exciting development is the drive towards combining physics-based models and data driven decision making in operations. The concept of "digital twins" uses both data coming off the production equipment and a virtual model to better understand the process. It also uses those data to take corrective action, either through the operator or active control. The pandemic has also pushed companies to think of ways to reduce time in the lab to do less physical experimentation and more virtual experiments to get processes scaled up. Hence, the digital twin has seen a significant increase in interest.
Tell us about the role of Siemens in improving food production and innovation.
By connecting the entire value chain with Digital Threads, Siemens enables an end-to-end transformation that can increase speed, flexibility, quality, and efficiency of both the innovation and production aspects of the food industry.
Siemens provides a comprehensive digital twin for the food industry that mirrors the physical world, turning data into insights to continuously design, build, and optimize throughout the product and production lifecycle.

Each Digital Thread spans across the digital twin and includes digitally enabled processes made up of, and enabled by, an integrated ecosystem of digital technologies that work in concert to tackle challenges. Each is multi-disciplinary, non-sequential, scalable, collaborative, interconnected, and dynamic.
Together they integrate the virtual and physical worlds enabling a digital enterprise and powering a revolution in how products are made, delivered, and serviced. We have identified five Digital Threads for the food and beverage industry. They are Integrated Program & Lifecycle Management, Smart Product & Process Design, Production Design & Optimization, Flexible Manufacturing and Traceability & Insights.
---
IP&LM fuels innovation and accelerates technical readiness empowering smart planning, balancing speed, risk, and investments. It also leverages current SKUs and intellectual property and enables concurrent execution, ultimately shortening time to market. This is key in a highly competitive and consumer-driven industry like F&B.
SP&PD focuses on using the product development and design processes to ensure the quality and consistency of the new product. This thread enables the virtual design and validation of the output of disciplines throughout the enterprise, from R&D to the shop floor, and it ensures manufacturability at specific plants.
PD&O enables companies to virtually design, optimize, and simulate production facilities and their operations at the equipment, automation, line, and plant levels. It incorporates a module-based approach to engineering to enable plug-and-play of new equipment and capabilities.
FM is about adaptable production execution. It orchestrates automation, production systems and operations across all parts of a food and beverage plant. Flexible manufacturing also leverages low code applications to reduce shop floor complexity across vendors and equipment, and it modernizes legacy capabilities with applications on industrial edge devices, making old equipment smarter.
T&I contextualizes data across the entire value chain of the product to deliver true intelligence on both product and plant performance, synthesizing and reacting to data from plant level down to machine level in real time. It ultimately feeds data into simulation and optimization to create a closed loop and providing much-needed transparency and trust to consumers while capturing performance insights and closing the loop to innovation.
What has drawn you to become involved with the FOODIE Conference?
Our experience is that engineers in the food industry lag in the deployment of the latest technologies. After attending last year's FOODIE conference, I found it was a great forum for food engineers to gather and discuss challenges, technologies, and future directions of food engineering. I made some great contacts and learned a lot from the presentations. Siemens is interested to foster that and help it grow.
What are the advantages of Siemens's products for food engineers and scientist?
The unique advantage of Siemens is the comprehensive solutions covering the entire spectrum of requirements for a company's digital journey for food production. It starts from recipe management to product, process, and production design, to manufacturing as well as traceability through our IoT platform and data analytics. All is managed on our open collaboration platform. Siemens also provides a broad suite of products for the automation and control of manufacturing plants. We have the broadest portfolio in the industry to help companies achieve the speed and agility needed to respond to ever-changing market demands.
More specifically to engineers, as we'll discuss in our presentation, food production processes can be quite complex and cover a wide variety of physico-chemical processes. Having a physics-based simulation capability that can model the complex physics all in a single package helps our customers tackle these complex processes helping to speed scale-up and achieve process efficiency. Taking a step further, we can help connect R&D to operations by utilizing that digital twin in the production environment. Based on the physics of the process, and using AI techniques, we can develop virtual sensors to monitor KPIs as well as achieve model predictive control.
Davide Picciotto, Digital Enterprise Industry Director
Davide joined the exciting journey of the digital enterprise in early 2015. Previously, he led the Siemens US MOM Process Presales team since January 2013. Read more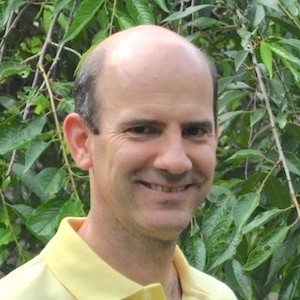 Glenn Longwell, Portfolio Development Executive
Since earning a BS in Chemical Engineering, Glenn has gained 34 years of experience in the Computer Aided Engineering (CAE) space, helping companies implement and gain value from building digital twins of their products and/or processes. Read more
Disclosure: This post is sponsored by Siemens and reflects their views, opinions, and insights.