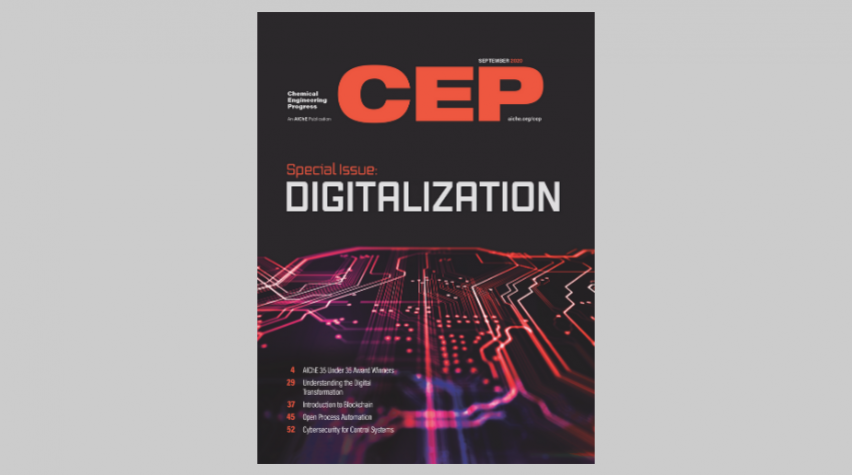 Business Management
Understanding the Digital Transformation
Plants and refineries are using data-driven technologies to radically improve performance metrics. Determining the best areas to deploy these technologies is a challenge.
Back to Basics
Introduction to Blockchain
In the age of Industry 4.0, blockchain technology will be a useful tool for chemical engineers to design the next generation of manufacturing supply chains.
On the Horizon
Open Process Automation for Distributed Control Systems
Challenges associated with traditional distributed control systems are driving a shift toward a standards-based, interoperable, and secure industrial process control architecture.
Critical Issues
Predict the Impact of Cyberattacks on Control Systems
Process simulations can reveal the possible impacts of cyberattacks on process equipment, performance, and safety.
News Update
AIChE 35 Under 35 Award Winners
Chemical Engineering in the Military: For Soldiers and Civilians
3D Printing Tissue Directly into the Body
Plus
Editorial: A New Wave of Digitalization
Catalyzing Commercialization: Affordable and Sustainable Cooling Using Metal-Organic Frameworks
Journal Highlight: Diagnostic Tools for COVID-19
New Products: Instrumentation; Software; Materials and Chemicals; Environmental, Health, and Safety; Laboratory Equipment; Fluids and Solids Handling; Bioprocessing
Process Safety Beacon: Hand Sanitizers Pose Risks
Emerging Voices: Transition from College to Corporate Life
Spotlight on Safety: The Beirut Explosion: Hazards of Ammonium Nitrate Storage
Institute news

2020 AIChE Annual Meeting Goes Virtual
AIChE's 2020 Virtual Gala
AIChE Election in Progress
William Hammack Named 2020 Hoover Medalist
AIChE Members now have four options for reading CEP: Print, New Digital Flipbook, CEP App, and the AIChE Website. What is your favorite way to read CEP? Find out here.