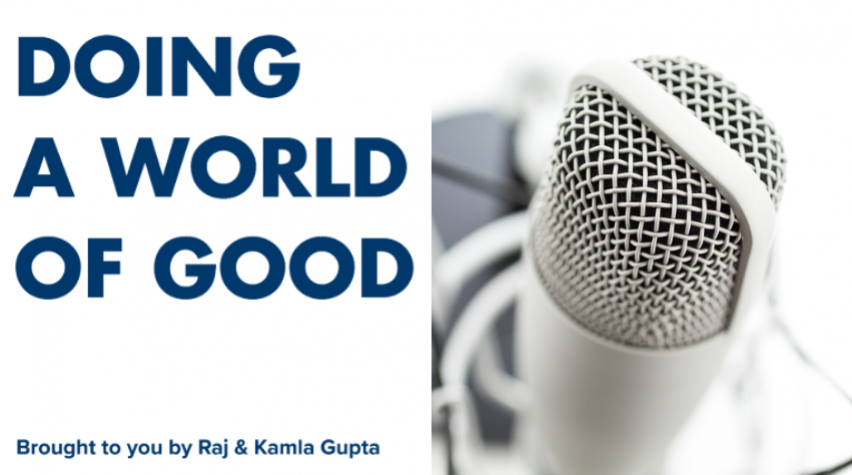 The AIChE Foundation's Doing a World of Good Raj and Kamla Gupta Podcasts showcase some of chemical engineering's most intriguing people and are available for streaming and download at www.aiche.org/giving/podcasts.
January and February podcasts
The 2020 series kicked off in January with guests Jessica Boyer and Jenna Caputo, two engineers from Covestro who participated in AIChE's Rising Stars Leadership Workshop for Women. Click here to read more about this episode.
The February podcast introduced listeners to Jay D. Keasling of Berkeley National Lab, recipient of the AIChE Foundation's 2019 Doing a World of Good Medal. A pioneer in metabolic engineering, Keasling discusses his work to help end dependence on fossil fuels and reduce environmental impacts. Click here to read more about this episode.
Upcoming podcasts
Upcoming podcasts include discussions about diversity in the engineering workforce with Zenaida Otero Gephardt (Rowan Univ.) and AIChE director Ana Davis (Syngenta), and a conversation about new career paths, with 2020 AIChE President Monty Alger (Penn State Univ.).
More guests and topics in the podcast series will be announced in the months ahead.