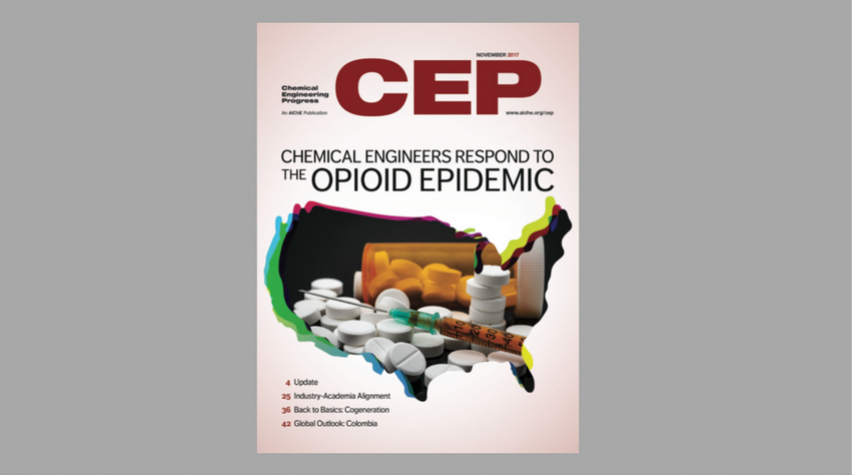 CRITICAL ISSUES
Preparing Chemical Engineering Students for Industry
Many chemical engineering courses do not reflect current practices in the chemical process industries (CPI). How should the core curriculum change to better align undergraduate training with industry needs?
ON THE HORIZON
Chemical Engineers Respond to the Addiction Epidemic
Chemical engineers have an ethical duty to develop processes and products to alleviate the societal burden of drug addiction.
BACK TO BASICS
Introduction to Cogeneration Operation
A good understanding of steam-turbine operation and power generation cost can help improve overall cogeneration profitability. This article describes the basic economics behind cogeneration.
GLOBAL OUTLOOK
The Past, Present, and Prospects for Colombia's Chemical Industry
Given its geographic position, abundant natural and agricultural resources, and moderate labor costs, Colombia has the potential to develop a competitive chemicals industry, as long as it is committed to the necessary investment and research.
Update
New Test Distinguishes Zika from Dengue
Nanogel-Coated Stem Cells Can Heal Hearts
CRISPR-Cas9 Reveals Key Gene in Human Development
Robots Shape-Shift Using Origami
Inflatable Membrane Mimics Natural Camouflage
Surgical Glue Could Eliminate the Need for Suturing Wounds
Plus
Editorial: Closing the Skills Gap
Catalyzing Commercialization: Ultra-Deep Desulfurization of Diesel
AIChE Journal Highlight: Solubility of Gases in Ionic Liquids
Young Professionals' Point of View: Lessons Learned from Process Safety Incidents (and Near Misses)
Technical Entity Trends: Ensuring a Resilient Enterprise
Process Safety Beacon: Be Aware of Purged Enclosures in Hazardous Areas
Spotlight on Safety: Remember Your Red Wagon
Product Focus: Pumps; Valves; Safety Equipment
Books
Calendars
Institute News:

Meet Some of AIChE's New Fellows
AIChE Foundation Endows Chem-E-Car Prize to Honor H. Scott Fogler
MAC Scholarships Endowed to Honor Henry Brown

The November 2017 issue of CEP is now available online. AIChE members receive access to CEP, including a searchable archive of issues dating back to 2001, online at https://www.aiche.org/cep.