I recently caught up with Juben Chheda, programming co-chair for the Process Development Division at the 2017 AIChE Spring Meeting & 13th Global Congress on Process Safety.
What is your role for the 2017 AIChE Spring Meeting & 13th Global Congress on Process Safety?
I am a programming co-chair for the Process Development Division (PDD -12). I am responsible for organizing the technical program for the PD division at the 2017 AIChE Spring Meeting in San Antonio. I am also a group chair for the Process Intensification Topical at this meeting.
Can you give us some insight into this year's Process Development Division programming and what events shouldn't be missed?
This year's PDD program provides great networking opportunities for industry professionals and academics interested in a wide variety of interesting topics such as process innovations, process intensification, process scale-up, pilot plant separations, heat transfer challenges, reactive separations, industrial sustainability, process R&D modelling, design competition, technology transfer, and intellectual property.
We have some very exciting sessions like Challenges in Process Scale-up, Reactive Separations and Other Intensified Unit Operations, Process R&D for Industrial Sustainability and IInnovations in and Next-Gen Heat Transfer Challenges. In particular, this year's program has special emphasis on process intensification, with several sessions featuring invited talks by distinguished speakers from the industry. The PI topical is supported and sponsored by the RAPID Institute and co-sponsored by PPD. AIChE is working with key partners in the industry to bring rapid advancement in process intensification deployment to increase energy efficiency and lower capital cost, and we are glad to be their valuable partner in this effort.
What information are you hoping attendees walk away with?
Our mission is to promote interchange of ideas and concepts, and share knowledge among the broader chemical engineering community. This division provides a continuous forum for communication, sharing ideas, learning new concepts and benchmarking along with teaching process development concepts and promoting industry-academia interactions. With talks from members across many industries and from various levels, this division provides exciting networking opportunities for professionals/academics to share experience, new knowledge, and make connections. In particular, we hope that these sessions can help chemical engineers to gain some insights to benefit their profession and contribute towards development and deployment of fascinating new technologies.
Click here to learn more about this event.
Join the conversation on Twitter and Facebook | #AIChESpring #GCPS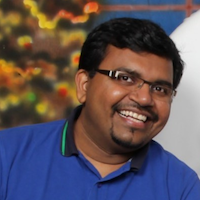 ---
Juben Chheda
Juben Chheda is a research engineer in the Process Innovation, Research and Development Department at Shell's Technology Center (Houston) and has overall 15 years of expertise in the area of biomass processing to valuable fuels and chemicals.