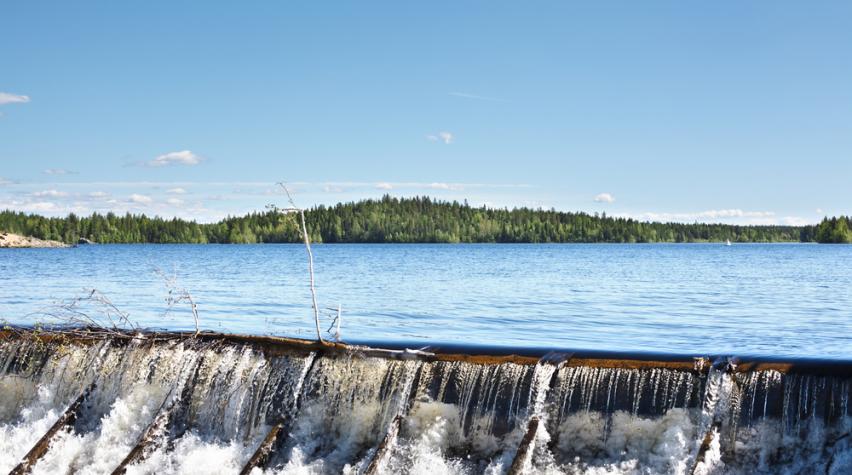 The American water market is on the brink of change, and the push for greater water security and sustainability has increased over the past decade. Industrial water users are realizing that sustainable water use is not only good for the environment — it's also good for their bottom line.
Although not a traditional career route for chemical engineers, the water industry is a broad field that can offer both challenges and rewards. ChemEs who pursue this path could work in industrial water treatment facilities, public utilities, specialized water consulting firms, or microbial control groups, among many other options.
Water is a finite resource, yet the global demand for water is seemingly infinite. According to the report entitled 2015 Strategic Directions: U.S. Water Industry, from Black & Veatch, "Water scarcity challenges in the Western U.S., flooding in the Northeast, and aging infrastructure across the country are just some of the key causes of rising pressure on U.S. water utilities."
A study conducted by the American Water Works Association (AWWA) states that the most important issue for the water industry is the renewal and replacement of aging water and wastewater infrastructure. The study, titled 2015 AWWA State of the Water Industry Report, also details other important issues, including long-term water supply availability and public understanding of the value of water systems.
According to Nate Maguire, Americas Business Unit Director at Xylem, a global water technology provider, there are several reasons for young professionals to consider a career in the water industry.
Solve major challenges
The challenges associated with water will take brilliant young minds to solve. Aging water infrastructure, such as sewer systems and drinking water piping throughout the U.S., is a problem that will only worsen with time.
The availability of our long-term water supply is another looming issue. The process industries rely heavily on water. Many process-industry companies are taking a close look
 at reducing costs by decreasing water usage. "Companies have realized that they need to start thinking about water as a resource. If the water supply were cut off, it would have profound impact on their business," says Maguire.
Companies also need to consider how their water use affects surrounding communities. Coca-Cola, for example, has set a goal of being water-neutral by 2020. Through advanced wastewater treatment processes, the company returned approximately 126.7 billion liters of water used in its manufacturing processes back to communities and nature in 2014. It hopes to return the full amount of water that it uses in the production of its beverages through replenishment projects, increasing water-use efficiency in its plants, and returning water to watersheds and municipalities through wastewater treatment.
Step into the future
The water industry is due for renewal, and new technologies are set to invigorate the market. "There is a lot of development in the smart-product field," says Maguire. "We are putting software in products so that they can communicate with the user through a server or the cloud. So, for example, a pump could alert the user to an error or to dangerous conditions," he says. "Many of our customers can do things they couldn't do before — enabled by smart technology."
Contribute in a meaningful way
"Most people want to have a career where they are doing something meaningful," says Maguire. "They want to know they are part of a company that's actually doing something of value for the community that they live in, for their customers and constituents. For most water businesses, that's absolutely true." Every human on the globe requires clean water, and almost every company needs access to cheap water to function economically. Being in the water business means helping to provide a fundamental need.
Be part of a growing field
The water industry is poised to grow, "and grow faster than the economy on average," states Maguire. "Emerging markets are investing heavily in water infrastructure. And companies are being very purposeful about their water use — they are creating positions and allocating budgets for projects that save or recycle water," he adds. Growth will provide professionals in the field more responsibilities and more job security.
Part of Coca-Cola's plan to meet its replenishment goal is engaging in community water projects in over 60 countries. Each project works toward objectives such as providing or improving access to safe water, supporting water conservation, and raising awareness on critical local water issues. These types of projects require young professionals.
Embrace a global industry
Unlike other natural resources, "every country has water and needs water to survive," says Maguire. The water industry is ideal "for individuals who are looking for a career where they will have the opportunity to travel abroad and live in another country," he continues. According to Maguire, there is tremendous opportunity to work in different places and meet people from different cultures. "The water industry is great because it is so global."