July 30, 2014 was just another budget-busting day to cash-strapped oil importers like Jordan and India as they bought oil on the global market. But in hindshight, it was the last day that crude closed at more than $100 a barrel.
Since then, as importers have breathed a sigh of relief, however temporary, the world's energy companies — from big independents to full-sized, integrated oil majors — axed $200 billion of new exploration projects in an accelerating flurry of cost-cutting as oil prices continue to slump.
Oil just dropped again as traders spooked and dragged down prices 20% over the past six weeks, jittery about a modest uptick in the number of drilling rigs in the Eagle Ford and Bakken, and new Iranian oil (formerly stored on board tankers) that had started to ship into the Asian market.
A violent price collapse
Last January, as lower prices started to eat away at oil companies, Shell said it would spend $15 billion less over the next three years. Occidental Petroleum cut its capital budget by a third, to $5.8 billion, after posting a loss that quarter. ConocoPhillips slashed 15% off its 2015 spending plans, right after a 20% haircut in December, and also revealed a loss. This trend has continued, and some of those budgets have been revised downward since.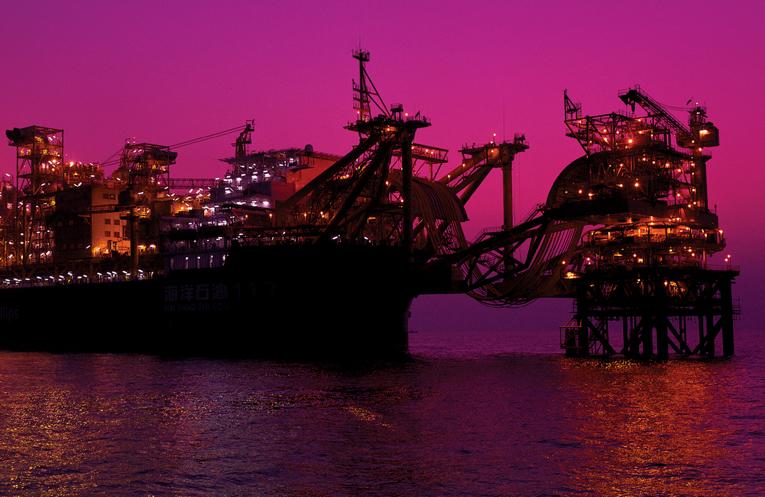 ---
This year-long, roller coaster price collapse powered a corporate white knuckle ride that deferred 46 big oil and gas projects, along with 20 billion barrels of reserves, according to Edinburgh-based consultancy Wood Mackenzie.
Expensive deep-water projects took much of the jolt — more than 50 percent — and the Canadian oil sands, another big ticket item, 30%. (For clarity, the report excludes the US and Canadian shale industry, where Wood Mackenzie had already totaled up another $83 billion.)
Making up the 20 billion barrel shortfall, about 5.6 billion are in Canada and 1.15 billion are locked away beneath the Gulf of Mexico. Australia and Indonesia add another 6 billion, and the rest are scattered around the world, according to FuelFix.
"While the short-term outlook for new investment in Canadian oil sands is bleak," the report contended, the oil majors still expect that deep-water projects will be important for strategic growth after adjustments and cost reductions."
Even so, BP, for example, wants to balance its books at $60 to $65 a barrel, according to the Wall Street Journal, and is betting that costs will continue to slide in areas like offshore rigs. So it has further trimmed its capital budget for 2015, to below $20 billion, compared to its original guidance of $24 billion to $26 billion.
And these cuts are whiplashing the oil services companies riding right behind the oil majors on the same coaster.
Out of sight but not out of mind
The Gulf of Mexico and the Caribbean have become the Davey Jones storage locker for drillships — at a pricey $70,000 a day for each mothballed vessel. It's either that or send your shiny new rig to the boneyard.
Rig owners are idling equipment as former high-rollers pull back from costly deepwater exploration. Currently, the downturn's poster boys, Transocean Ltd. and Ensco, are two of the three worst performers in the Standard & Poor's 500 Index over the last 12 months.
"Most contractors have never seen an environment like this, where demand is falling as quickly as it is," David Smith, an analyst at Heikkinen Energy Advisors in Houston, told Bloomberg, which laid out eye-opening statistics:
The number of idle drillships has more than tripled since the beginning of last year to 31, or about one in every four of such vessels floating around the globe, according to data in a Bloomberg Intelligence report. About a third of those unused ships are in the Gulf of Mexico and the Caribbean.
---
The situation will get worse as more than 60 new rigs are delivered through 2018. That's because busy South Korean shipyards are still rolling out vessels to meet boom-based orders. At the same time, as rig contracts expire, some are canceled and few new contracts are being signed.
ConocoPhillips said July 16 it will cancel a three-year contract with Ensco for a drillship that would have cost about $550,000 a day in the Gulf of Mexico. Conoco will still pay Ensco a kill fee that amounts to two years of day rates, or about $400 million. The contractual penalties help offset the revenue loss. But they don't change the fact that an idle rig is a big overhead, and a dead asset if it's never used again.
Downstream gets the ax
The pain has even moved downtstream. In early July, Technip SA, which supplies equipment and builds plants for producers including Total SA, tried to get out ahead of the slow down by announcing plans to cut 6,000 jobs and reduce its fleet of oil-service ships.
---
At the time, Technip's press release said, "New projects continue to be deferred as clients assess their investment priorities in a changed oil price environment."
Then the press release took on a darker tone:
...on occasion there appears to be irrational behavior in bidding on some of the projects... where some discussions are now even stopped and will find their resolution through a legal process.
Technip freely admits that the speed and depth of the downturn took them by surprise:
...these trends have not improved and, in some cases, have actually worsened over the last two months.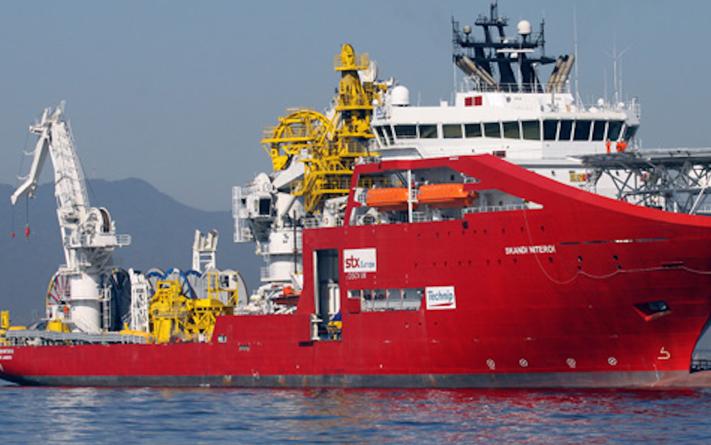 ---
On a conference call, CEO Thierry Pilenko said, "We're not just sitting and waiting for oil prices to go up." This includes a "well advanced" Algeria refinery project that is now "finished at the client's request," while Brazil's state-owned oil company Petrobras has made "tough choices" to focus on pre-salt developments rather than downstream.
Pilenko elaborted that Technip will be "slowing down dramatically" its onshore/offshore businesses in Brazil." He supplied an eerie image of downstream projects in Latin America that will "disappear" while the company continues to be strong in North America.
Green sprouts in a sea of red
Although green lights are now rare, the report predicts that a "select few" will slip through during the second half of the year, like the recent thumbs up given by Statoil to its Johan Sverdrup project off the coast of Norway.
So for the next year or two, everyone is strapped together during a Maloxx moment, speeding along the crude-oil food chain and digestive tract. Ironically, volatile costs will remain a problem even after the sector improves. That's because the spending delay will create a glut of projects ready to go as soon as prices start to recover — again putting pressure on costs and giving oil traders another round of indigestion.
Did OPEC cause a bigger bust by keeping oil prices too high too long?
Images: Technip; ship at night, ConocoPhillips; construction, BP P.L.C.