John Vasko, associate director of community and content for AIChE and ChEnected, and Arjun Gopalratnam, Young Professional and International Program lead, interviewed Sarah Ewing about moving from school to the business world on a video chat. Sarah graduated from UC Irvine 2010 with a B.S. in Chemical Engineering. She worked as a field engineer at Schlumberger and now serves as a field applications engineer at FMC.
You can check out the full video interview in the panel to the right or read the transcript below.
Our Interview with Sarah Ewing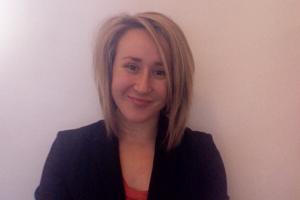 Arjun: Where did you go
to college and how did you decide to study chemical engineering?
Sarah: I attended University of California, Irvine, and graduated in June 2010 with a degree in chemical engineering. I chose chemical engineering as my degree because I liked chemistry in high school and I wanted to be an engineer for the job stability.
A: After graduating in 2010 you moved to Oklahoma. How did you decide to do that?
S: When I was looking for jobs after college, I was offered a position as a field engineer at Schlumberger, and the district I was assigned was in Oklahoma City, OK. I actually did want to move to another state, just because I have always been a big traveler and I can appreciate almost any city. Schlumberger also paid for relocation so that was a big plus.
A: Did you have unusual hours at Schlumberger?
S: Oh yeah. Working for Schlumberger was definitely an awesome experience overall, however it is definitely not for everyone. I have always been very hard working, and I like keeping busy, so working ridiculously long hours was doable for me at the time (though not always enjoyable). However, there were some great benefits, including a good paycheck, absolutely amazing people, and lots of responsibility early on. My supervisor experience looks fantastic on my resume and I always get asked about it first thing in interviews.
A: And what do you do now?
S: Currently I still am working in the field, but I changed companies to an industrial chemicals company called FMC. I actually do not work in the plant, I work in our technical services department, so we actually do a lot of traveling out to customer sites who actually purchase our chemicals and we will design and set up the application delivery system (usually a pumping system which ties into the water lines). So far I have gotten to go to poultry plants, a coal power plant, and a few other chemical manufacturing sites. We also do work for wastewater plants.
A: Especially at this time of year, you must be happy to get out of Buffalo a little.
S: Oh yeah. This is my first winter with snow. It has been interesting to say the least, but so far I am making it through and staying positive.
A: You went from Southern California to Oklahoma to Buffalo, did you get any good advice to help with that transition?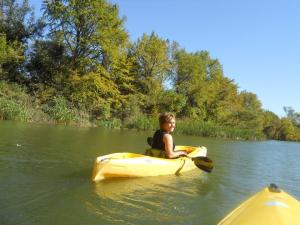 S: I have always been very open to new experiences and places, like I said I love to travel to different cities. I can appreciate both country areas as well as big cities, and they both have their perks. The best advice I could give is to not shy away from new experiences that scare you, especially in the early part of your career. For me being a field engineer has given me so much practical experience and opened a lot of doors for me; however, I feel if I would have waited and not done it immediately after graduation, I probably would not go back and do it. Especially if you think you want to start a family later on; it is probably the best time to do it right out of college. Probably the biggest challenge/change I have had in the transition from college to industry is learning to work with different people. In college, my study group were all engineers and we were all 21 and good friends, however in the working world, it is not always like that. I work directly with all age groups, engineers, non engineers and customers. For this reason, good interpersonal skills are important.
A: We've heard that you have approached other students to help them with this transition. How did you get involved with that program?
S: I was president of my AIChE student chapter in college, and I wanted to remain involved now that I am a young professional. Unfortunately, both cities I have lived in so far have not had active Professional chapters, so I figured the best way to remain involved was through student chapters. I remembered when I was in college, I was always trying to get speakers to come to our meetings and give advice, and sometimes it was like pulling teeth to get volunteers. I reached out to local chapters and they were very grateful that I came and spoke with them. Most recently I did this at University of Buffalo and it was incredibly successful. I even have had students follow up with me to get career advice. I don't mind helping because it's refreshing to see young professionals being outgoing about their careers.
A: Are there any benefits that AIChE has provided to help you in your career or as a student?
S: Personally my favorite part of AIChE is just the networking and meeting other chemical engineers across the country. My favorite part of AIChE in college was the conferences hands down. My college had a pretty small chemical engineering class, and most of them were commuters so I didn't interact with them much. At the conferences I always made friends who understood all of the obstacles chemical engineers face, and I still keep in touch with a lot of them today. As a young professional in a new city, AIChE has also connected me with new friends.
A: Would you recommend other students follow a path like the one you took?
S: If I had to do it all over again, I would do it exactly the same. I think putting myself outside of my comfort zone and taking on rather demanding field positions has benefitted me immensely. I have also met a lot of absolutely amazing friends that I would not have met otherwise. Again, I think after college is the perfect time, because if you work for 10 years in an office position and start a family, you will probably not want to go out in the field and work on an on-call schedule like I did. However, I think my field experience in the most valuable skill on my resume.
A: Would you recommend other students to leave the area that they are coming from?
S: It all depends. I actually was the weird one after college because no one could understand why I would ever want to leave the great state of California. But like I said, I like to travel and visit new places. I actually lived in downtown Oklahoma City which was a pretty nice place; I was about 5 miles from the Thunder Stadium, for example. When I lived there my friends and I traveled to Chicago, Dallas, Houston, and Austin for weekend trips. Now in Buffalo, I have already been to New York City about 3 times, and I have also been to Toronto, Baltimore and Philadelphia, so I have gotten the opportunity to go to lots of different places which would have been harder (and more expensive) if I was still living in California. However, I understand that it is not for everyone. Some people have tight knit families or children and they cannot just pick up and leave like I did.
A: What's next for you - grad school?
S: I have toyed with the idea of getting my MBA, but no definite plans yet. I have thought about maybe transitioning my career towards a sales and business direction, since I like to deal with people and the business side of things; however, that could change a few years from now also. I still am deciding myself.
A: Any other advice for our viewers from ChEnected, both students and young professionals around the world?
S: The best advice I can give to a young professional starting out in their career is to always show initiative at work; however, do not be intimidated and afraid to ask questions either. Wasting hours trying to figure something out which could be answered in 10 seconds by asking a question is not practical; however, always do your own research first and show that you made the effort to solve the problem yourself. Finding the balance between showing initiative and asking for help is key in the early stages of your career.
A: Thanks a lot Sarah, John, and our ChEnected audience.
S: Thanks for having me.
If you're a professional interested in participating in a Google Hangout about your career, e-mail your idea to ypab@aiche.org.