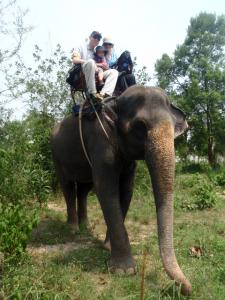 I am sometimes asked how I got into this crazy business. What's so crazy about what I do? My title is straightforward enough - technical advisor - but what makes my job unconventional isn't what I do, but where I do it.
I work for UOP, which provides technology to the petroleum refining, gas processing, petrochemical, and major manufacturing industries, and in less than five years, I have traveled approximately 200,000 miles. This includes three circumnavigations and five continents (missed a sixth due to a paperwork issue). I have no permanent residence (though I still call Chicago home) and little in the way of long-term planning - often with days to get packed and moving. In short, my work is rarely boring, because every few months I get a new job with a new company and work in a new facility. You can read more specifics about what I do in this earlier post. You can also read about some specific assignments I handled in Taiwan and in Korea. But the reason for this post is to explain how it all started, and how I ended up where I am today.
I'd like to try it all, thank you!
It started with not knowing what I wanted to do. It is hard to pick one thing; I wanted to try it all. Looking at college applications as a dumbstruck high school student, I liked chemistry and math. I was asked, what do you want to major in? I thought, "Both? Can you even do that?"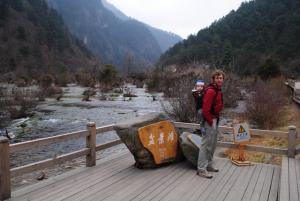 On a random campus visit, to a school I wasn't initially interested in, but eventually wound up attending, a sage professor suggested that I study chemical engineering. It would provide the most pathways after graduation. My dad was an engineer and that seemed to be working out well, so why not, I thought.
I went through school doing a fair job of picking up experiences in and out of the classroom. Among other things, I got decent grades, let some fellows convince me that it would be a good idea to keep the books for our house of 50 undergraduates, let a friend convince me it would be a good idea to go to Paris for a weekend in the middle of a semester (I still can't believe how cheap those tickets were - I swear there was a period of time where the airlines paid you to fly), got a co-op, and a taste of the engineering world.
Graduation eventually came and I still couldn't choose a single direction. I had found a lot of activities and challenges that I enjoyed, but a co-op or intern is not the same as a full-time job. A good co-op shows you all aspects of the company, and allows you to work with all stages of a project from the perspective of different departments. I really liked seeing the whole project develop through to completion and the different skills required to do that. But where were all the jobs that allowed you to work all the way from design to implementation? They certainly weren't the jobs I encountered when I started interviewing.
Learning to look ahead
It wasn't very clear to me what I wanted and where I'd find it, so I went through the motions of finding a job and eventually did. Over the next several years, I had couple of jobs. While the first wasn't very satisfying, the second was a better fit, but it still wasn't quite right either. It was at this point I was able to see the value in the experiences I had and see things from a new perspective.
I looked to colleagues 5 or 10 years my senior, people I emulated, and saw that they were doing much the same work I was. Not bad, but if in 10 years I realized I was bored, there would be fewer options. After researching other firms, I had already concluded this was a premier firm in the area, so that didn't leave me much room to grow. I decided to try to get more technical work. This included making the case to my boss for training, getting involved in ongoing projects, and trying to find new business opportunities for the firm. I also worked on my soft skills, usually a differentiator in the engineering world, while I had access to excellent resources. Other pursuits included working with colleagues to learn about regulations, improving my writing and presentation skills, learning how a business is run, and getting my license, among other things. A couple years later I was a much more developed professional and doing more interesting work, but I was still thinking about the next level.
Is the grass really greener?
Then comes the hard part - is the grass really greener? Make sure you do your research. I had a short list of places I was willing to take the risk for. Fortunately, one of them accepted. This was a jump from a small firm to a very large one, trading one set of options and restrictions for another.
For me, preparing for the move was less work than getting in the job and making it work. To start with, I made the fairly rare decision to make a lateral move. But it paid off, because after learning the basics and how the company functioned, I was able to move into a position that I think I have been looking for since college. Ironically, I was actually offered a chance at a very similar position during my first job search out of school; I just didn't know I was looking for it yet.
What I've learned about building a career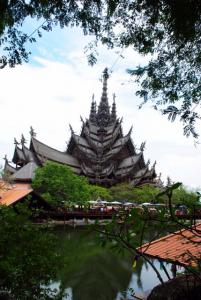 As I've made my way through college and beyond, there are a few ideas that I have really come to believe in. Take advantage of opportunities, even (or especially) unconventional ones; take a leap once in a while.
Take risks, but consider them carefully. I'm not encouraging jumping blindly, but it's worth taking a risk for a true growing experiences if it makes you say, "I'm really ready for that" and you know it's what you've been looking for. Embracing new experiences and perspectives is how you keep learning and developing. This is a process that has significant momentum - once started, it can easily become a lifelong habit. And when you commit, go all the way. Meet all the new people that you can and learn all that you can about your new environment or activity. Ask questions. You never know where it will take you.
Take advantage of learning opportunities on and off the job. During the time I was laid off, I took a week long solo bicycle tour. I learned a lot about myself and on-the-fly problem solving. I talked about my trip and was passionate enough about it that others wanted to try it, and I wound up leading a group on some shorter tours. In other words, more problem-solving and figuring out how to lead a group of people through some challenges.
Regularly reassess where you are and where you are going. How is your work/life balance? What are you doing now? Is it where you want to be? Where do you want to be in 5 and 20 years? Your answers will all change over time. You may think what used to sound like a bad idea is now a good one - or vice versa. You may have a new passion. You may not need to get there right now, but you should always be moving in the right direction. Don't just hope everything will be great - make it that way.
These are just a few thoughts on how I finally made it into a job that is really a great fit for me, and often very satisfying. As you can see, I didn't take the most direct route - it's safe to say I made some true wrong turns. But even those wrong turns can help you see the right way. So whether you're still in school, just starting out, or several years into your career, I hope my experiences will help you find what you're looking for.