If you're just starting out, or have reached a plateau in your career, Join the Virtual Local Section on February 28 th at 9pm EST for a free webinar on advancing your career with credentials. Deborah Grubbe will explain how earning extra credentials can really help you get ahead. (You can link to the meeting here.)
Deb Grubbe is an accomplished professional engineer with impressive credentials and a career to match. Now the owner and president of Operations and Safety Solutions LLC, over the course of her more than 30 years as an engineer, she has held senior positions in major companies, including vice president of group safety at BP plc, DuPont, and served on the NASA Aerospace Safety Advisory Panel from 2003 to 2012. She is presently also leading a global effort of the AIChE Institute for Sustainability to develop an official sustainability credential.
Interview with Deb Grubbe
I recently had the pleasure of interviewing Ms. Grubbe on the subject of professional development and credentials.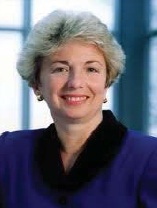 Why should chemical engineers obtain extra credentials? Isn't a degree enough?
The level and pace of technological change in today's world dictates that a four-year degree is a great foundation, but will hardly serve someone for a lifetime. As an example, I started studying engineering, and used a slide rule for one semester, and I am still practicing engineering! Technological change is accelerating, and I strongly suggest one adopt the adage - "When I stop learning, I am starting to die."
Is your presentation aimed only at young professionals, or can more experienced engineers benefit from additional credentials and certifications?
The presentation is aimed at both the younger professional and the seasoned engineer. One may never know when one will benefit from an acquired and maintained credential.
What credentials outside of engineering (i.e., other than PE) might a chemical engineer consider?
It depends on your field of work or field of interest; however, other credentials may be the CSP (Certified Safety Professional), CEng. (Chartered Engineer in the United Kingdom), CIH (Certified Industrial Hygienist), or our new sustainability credential. None of these credentials, by the way, are "outside" the field of engineering.
Where should engineers start their search to find relevant certifications in their field?
I would speak with folks that you admire and respect in your workplace, and ask them what credentials they have, and what credentials they think will be helpful for success.
In your experience, are many employers supportive of these extra activities, and do they provide financial support?
It depends on the credential and the firm. I have found that many employers are very supportive of continuing education, and will find some ways to support their employees. Support comes in a few forms: financial (the obvious one), but also in flexibility around work schedule and in time off for key events like national examinations.
The VLS is proud to host Ms. Grubbe's keynote presentation. Young Professionals can join an hour early for the YP meeting.
Hope to see you all there!