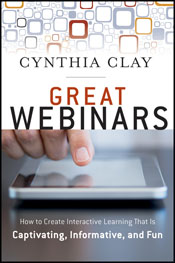 Great Webinars: How to Create Interactive Learning That is Captivating, Informative, and Fun
by Cynthia Clay, Pfeiffer: San Francisco, CA (2012). 185 + xxii pages, $40.00.
Our world has shrunk considerably. It is not unusual for a chemical engineer to start the day with an international teleconference, spend the morning troubleshooting plant operations, give or take an online training class over an extended lunch break, and spend the afternoon presenting a project proposal to management. What's common for success among these many activities is an ability to communicate with a diverse group of people in a variety of forms. Cynthia Clay's new book, Great Webinars, can help professionals create presentations that are more captivating and informative.
While the focus of this book is on presenting webinars in a training scenario, it's important to recognize that almost all of our communications as engineers involve educating the audience. For example, the project proposal presented to senior management involves "training" the decision-makers about different options and convincing them of your point of view.
Connecting with your audience
Chapters 1 and 2 provide direction on facilitating a webinar. Luckily, most engineers work for companies that have already designated software solutions for webinars and desktop sharing. Also, most firms make IT support available to assist with the most common glitches that arise when using desktop sharing and webinar tools. One tip to take away from these chapters, though, is to ensure you have a "helper" available to add dialogue and manipulate the controls if the presentation is given to a very large audience.
Chapters 3 and 4 are important to understand and implement for a successful webinar or presentation. "Know Your Audience/Know Your Objectives" (Chapter 3) advises carefully planning the presentation and laying out clear objectives for you and for the audience. If you want the management team to approve your project proposal, then you will include a call to action in your presentation to drive their behavior. (Remember that most decisions are made based on emotions - not on data.)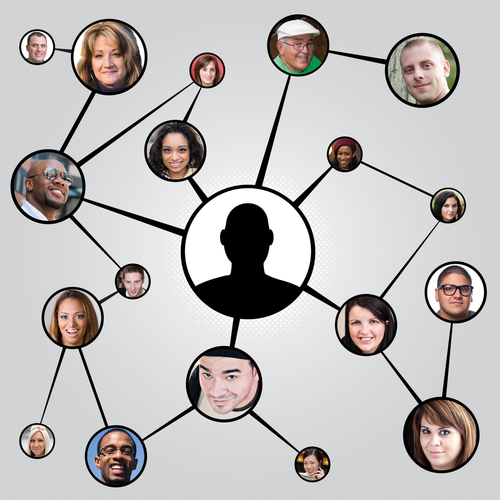 "Interaction and Collaboration" (Chapter 4) offers plenty of helpful tips and tools. In both telecons and webinars, most people tend to talk too long without any interaction with the audience. With a boring slide deck and a monotonous lecture, your virtual meeting attendees will start doing e-mail, checking Facebook and Twitter, and even leave their desk for a cup of coffee. Not very attentive! You job is to engage your audience and encourage them to collaborate with the other virtual meeting participants. In Chapter 4, tools such as polling and chat are suggested to increase audience interaction and collaboration.
Mastering presentation tools
Chapter 5 addresses the infamous "death by PowerPoint" problem. Again, reading bullet points from a dull, boring slide deck is a surefire way to lose your audience. Instead, try to add pictures, graphics, and video, as appropriate, to your presentations.
Chapters 6 and 7 are more specifically focused on training webinar scenarios. However, Ms. Clay provides tips in these chapters to help keep an audience engaged in the presentation and how to measure understanding after the material has been presented. For most of the presentations that chemical engineers give, the outcome of the virtual meeting or presentation should be a concrete decision and a go-forward action plan.
"Technology Trauma" is the subject of Chapter 8. Even with extensive IT support, shared desktop software will fail - usually at the most inopportune time! A useful hint from Great Webinars is to send out meeting materials prior to the presentation. Anticipating in advance what can go wrong in the presentation allows you to generate a backup plan if anything does go haywire.
Finally, Ms. Clay wraps up the book in Chapter 9 with a homework assignment. Go out and do it - present a great webinar!
Putting it to use
I enjoyed reading this book and I've looked up many of the references provided therein. While I do work in virtual training, I have found the tips (especially on PowerPoint) to be helpful for other presentations as well. Recently, working with an experienced facilitator, as suggested in Great Webinars, I successfully presented a brief outline of practical project management tools from my most recent e-book to a large, diverse and widespread audience using an interactive webinar platform.
Therefore, I think chemical engineers can read and benefit from Cynthia Clay's Great Webinars to improve all virtual and live meeting presentations. Enjoy!