This post is presented by SBE, the Society for Biological Engineering--a global organization of leading engineers and scientists dedicated to advancing the integration of biology with engineering.
The 2nd annual Google Science Fair has been announced! Partnering up with CERN, LEGO, National Geographic, and Scientific American, Google is making this science fair possible via many of its services. Google is inviting students aged 13-18 to put their inquisitive nature to the test and pose their most pressing questions about the world around them and answer them with a scientific approach.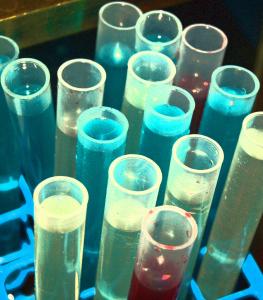 However, this is certainly not your traditional science fair. Applicants aren't limited to accessibility, because students from around the world have the opportunity to participate, thanks to Google's services. All that is needed is a computer, Internet connection--and an inquisitive mind, of course. The deadline is April 1st, when there will be a series of eliminations that aim to eventually trim the entries down to three winners from the age groups 13-14, 15-16, and 17-18. These three winners will be flown to Google headquarters, where a grand prize winner will be announced. It would be a shame to miss out on such a great opportunity. So let the mind do what it does best and ask those award winning questions. Good luck! Check out Google's official release page for more information. Watch videos above of last year's winners describing their extraordinary projects provided by TED, Technology Entertainment and Design.