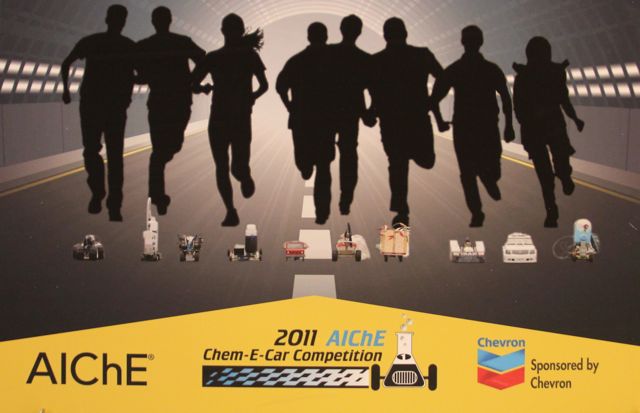 Months of hard work all came down to two short runs this afternoon for competitors and their Chem-E-Cars. The University of Puerto Rico's team took home the top prize for the winning car this year. Check out the slideshow below, and also see other prizes and stats for all competitors' cars.
Best Poster
First prize: University of Akron
Second prize: University of Puerto
Safety Award
Texas Tech
Golden Tire (Students' Choice)
Stanford University
Consistent Performance
University of Akron
Best Use of Biological Reaction to Power a Car
Bucknell University
Spirit of Competition
University Puerto Rico
[table id=7 /]
[table id=8 /]
See Additional Chem-E-Car Awards, Statistics and Slideshow from this year's competition.
See Complete 2011 Chem-E-Car Series with pre-competition interviews.
Related articles