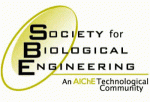 This post is presented by SBE, the Society for Biological Engineering--a global organization of leading engineers and scientists dedicated to advancing the integration of biology with engineering.
Edwards Air Force Base, CA--An F-22 Raptor completed its final test flight March 18 on a 50/50 fuel blend of conventional petroleum-based JP-8 and a camelina-based jet fuel. This flight test marked the first time this type of biofuel has been used in a fifth-generation fighter like the F-22, which has been selected as the proxy for the other fighter aircraft.
"The F-22 has a complex engine system, it's different than...prior fighters," said Robert Hogle, Squadron project engineer. "The pilot requests a throttle setting, the engine takes that request, processes it and gives the pilot what the engine thinks the pilot wants."
The Raptor performed nearly an hour and a half of maneuvers that included supersonic and supercruise speeds. Supercruise is the term for reaching supersonic flight without using the engine's afterburner.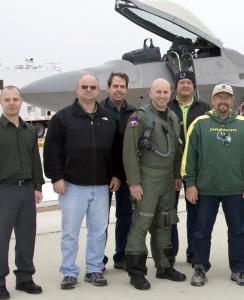 "So far all of it looks really good," Colonel Bieryla, operations director, said. "Certainly from a pilot perspective, there's not a lot of performance difference."
The biofuel was derived from camelina sativa, a member of the mustard family and a distant relative to canola. Studies have shown that camelina-based jet fuel reduces carbon emissions by around 80 percent. Camelina-derived synthetic fuel has been used to power a variety of military and commercial aircraft.
The C-17 Globemaster: Cargo and Troop Workhorse
In February, the Air Force gave biofuels a big vote of confidence, certifying the entire C-17 Globemaster III fleet to begin the unlimited use of blended biofuels. The cargo

plane will be hauling troops and material in and out of the war zones.
The Air Force, the largest user of jet fuel within the Department of Defense, consuming 2.4 billion gallons of jet fuel per year, plans to have all of its aircraft certified to fly using alternative fuels by the end of 2012, and the F-22 Raptor's successful flight suggests similar certifications are just months away.
The US Air Force's Rapid Transition
Just a year ago, for the first time ever, the U.S. Air Force flew one of its jets powered entirely by a biofuel blend. The flight took place at Eglin Air Force Base in Florida with an A-10 Thunderbolt II -- an aircraft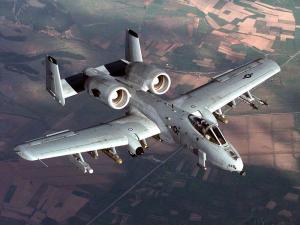 known as the Warthog -- burning a combination of conventional JP-8 jet fuel and a fuel derived from camelina oil. Click here to see an Air Force video of the flight.
The A-10 test flight went well with "no problems whatsoever" according to the pilot, Maj. Chris Seager, after the flight. Immediately upon stepping out of the aircraft, he approached the fuel certification officials saying "felt great, no problems whatsoever."
"This sortie was pretty uneventful and predictable ... that's a good thing," said the test pilot, who had focused on monitoring his gauges and engine performance during the flight.
The Camelina Was Grown in Montana
In 2009, the US Air Force placed an order for 100,000 gallons of camelina-based jet fuel, in addition to the 40,000 gallons the Navy ordered a month earlier for $2.7 million. Delivery began later that year. Sustainable Oils supplied them with a biofuel grown in Montana.
Through contracts with farmers, Sustainable Oils planted about 8,000 acres mostly in Montana, to make roughly 400,000 gallons of unrefined oil. That was then trucked to Texas to be refined in a pilot program run by Honeywell's UOP LLC division, turning it into renewable synthetic paraffinic kerosene, which can be blended with jet fuel.
The Parent company, Seattle-based agricultural biotech firm Targeted Growth, has run more than 140 trials across North America since 2005 to test more than 90 breeding populations of camelina to analyze agronomic and oil qualities and to develop new high-yielding varieties.
Camelina or wild flax is an agricultural plant that was first grown for oil in the Bronze Age. Sustainable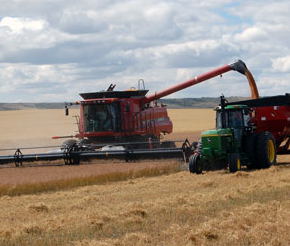 Oils pointed out that camelina also has a number of advantages over other biofuel crops. It is a nonfood crop with a short, fast growing season, it needs less fertilizer, and it needs a relatively low amount of water. The growing season ends in July, which frees up any late-summer rain to recharge the soil and help prevent soil loss caused by overly dry conditions. Meal left over from the seed-crushing operation may be suitable for animal feed. Camelina may also be a good candidate for growing on reclaimed brownfields or other lands that are unsuitable for food crops.
Information for this article came from official Air Force releases.