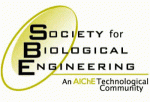 This post is presented by SBE, the Society for Biological Engineering--a global organization of leading engineers and scientists dedicated to advancing the integration of biology with engineering.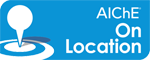 This post was written on location by Oregon State University Student and SBE Member, Madeline Midgett.
Costas Maranas from Pennsylvania State University and Herbert Sauro from the University of Washington each spoke about their research efforts to simplify and standardize genomic models. Metabolic models are continually being developed to describe natural biotransformations by different groups around the world, which creates a great need for a reconciled database.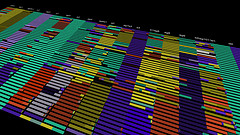 Maranas's research group is developing a tool called MetRxn, which includes compiled data from multiple metabolic model sources and standardizes their form. The major challenges and incongruities between existing databases include stereochemistry designation, side-chain inclusion, lumped reactions, and naming conventions. So far the model includes 34,984 metabolites taking part in 67,944 reactions.
Herbert Sauro highlighted the latest developments in synthetic biology software that can be used to construct metabolic models. Sauro's advice is to construct models in SMBL form and for researchers to establish this method as a standard. As more models are made, it will be much easier to add them to the compiled databases if they are created using this standardized format.