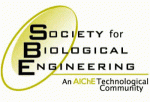 This post is presented by SBE, the Society for Biological Engineering--a global organization of leading engineers and scientists dedicated to advancing the integration of biology with engineering.
SBE Special Section: Stem Cell Engineering
o Stem Cell Engineering 101
Stem cells are poised to transform medical treatments for a host of diseases and malignant conditions. Translating stem cell research into clinical therapies, disease models, and drug-screening platforms will require a combination of sound science and innovative chemical and biological engineering.
o Engineering a Better Way to Heal Broken Bones (click here to read this article now)
Integrating mesenchymal stem cells and biomaterials shows promise for treating traumatic skeletal injuries via bone tissue engineering.
o Scaling Up Research to Commercial Manufacturing
The production of stem-cell-based therapeutic products in large quantities is more complex than manufacturing molecular drugs. Scale-up and scale-out challenges arise related to the type of stem cell, cell expansion and banking, sterile handling, culture media, cell harvesting and concentration, and product vial filling and transport.
o Developing Cell Therapy Biomanufacturing Processes
Establishing scalable technology platforms that allow for varying levels of production throughout the different stages of clinical testing can minimize process development timelines, drug-comparability risks, and -- ultimately -- costs.
Heat Transfer: Understand Heat Flux Limitations on Reboiler Design
Avoid the transition to film boiling to obtain better control and lower operating costs.
News: Water-Based "Artificial Leaf" Produces Electricity ... Wastewater Could Power Water Treatment Plant ... Catalysts Transform Biodiesel Production ... Coal Recovery System Reduces Environmental, Safety Concerns ... DNA-Based Nanostructures Exhibit Tunable Optical Properties ... New Nanocatalyst Could Improve Refining Efficiency ... Titanium Foam Implants Replace Injured Bones ... Engineered Microbes Produce Anti-Cancer Compounds.
Stem Cell Engineering News in Brief
New Method Generates Stem Cells Efficiently and Safely ... A Better Way to Grow Stem Cells ... Wisdom Teeth -- A Smart Source of Stem Cells.
Plus: Spotlight on safety: The Olympic Spirit and CCPS ... Process Safety Beacon: Valve Actuator Rupture Incidents ... Institute News: Regional Conferences Wrap-Up; Member News ... We're History: Chemistry Helped to Make the U.S. a World Leader ... Books ... What's New ... Software ... Product Digest: Measurement Equipment ... Guest Editorial: ChEs and IYC ... and More.
The November 2010 issue of CEP is now available online. AIChE members receive access to CEP, including a searchable archive of issues dating back to 2001, online at http://www.aiche.org/cep