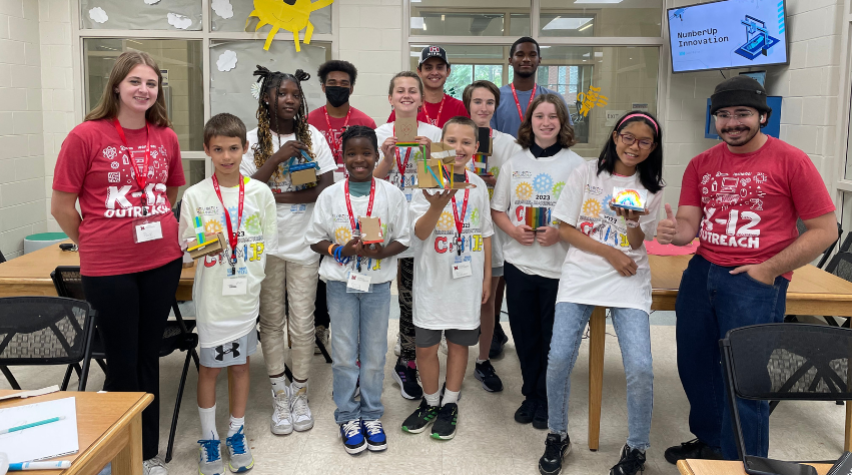 This summer, the RAPID Manufacturing Institute® partnered with Miami University and the Cincinnati Recreation Commission to develop four five-day summer camps for middle school students. RAPID, in collaboration with Miami University, worked on creating the curriculum and workbooks for the NumberUp Innovation camp. Forty-eight students were able to attend and participate in the camps.
The NumberUp Innovation program aims to introduce K–12 students to advanced manufacturing engineering education and careers in multidisciplinary design and manufacturing environments. NumberUp is funded by Nextflex, America's Flexible Hybrid Electronics (FHE) Manufacturing Institute under the Department of Defense (DoD) through the Office of Naval Research (ONR).
NumberUp exists as one of nine programs focused on addressing the interest and awareness gaps in the STEM sector pipeline, to motivate students across the country to pursue STEM-based careers. Each program varies in technology focus. RAPID's NumberUp program is primarily focused on teaching students about advanced processing technologies and general engineering principles.
Learn more about the RAPID Manufacturing Institute®.