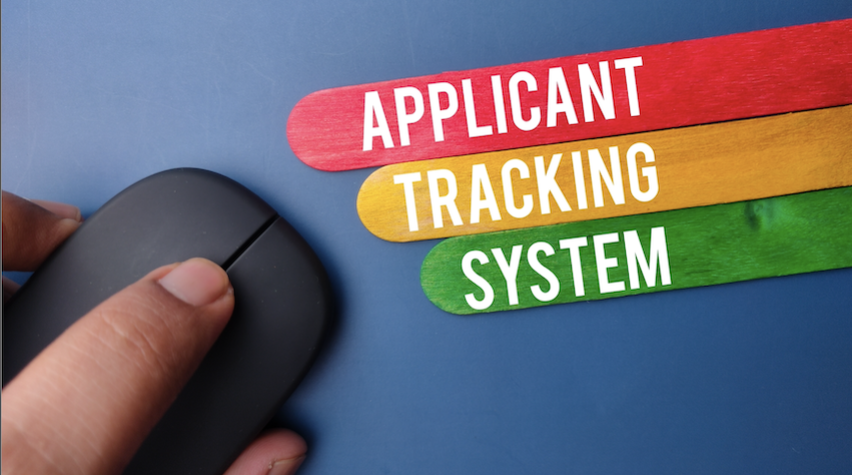 Modern technology has changed the recruitment and hiring landscape. When you submit your résumé online, you interact with a crucial part of the job application process: the applicant tracking system (ATS). Companies use ATSs to manage and automate their hiring process, from posting jobs, screening applicants, and storing applicant information, to automating communication, scheduling interviews, and onboarding new hires. Over 98% of Fortune 500 companies have adopted an ATS. Additionally, 66% of large- and medium-sized organizations and 35% of small companies rely on them to streamline their HR operations and ensure compliance with equal employment opportunity laws.
As you might expect, an automated system has drawbacks and limitations. It takes away the human element. One of the most frustrating hurdles job seekers encounter is an ATS making it harder to get their résumé seen and in front of the right people. Over the years, I have worked with many highly accomplished scientists and engineers who apply for job after job without getting a response or a call for an interview. Numerous factors can cause a qualified candidate to slip through ATS cracks, such as a lack of keyword optimization, unfriendly formatting, or knock-out questions.
How ATS works
There are four basic steps. First, a job requisition detailing the position, requirements, and other desired qualifications is entered into the system. Second, the ATS uses the entered information to create a job profile for the ideal candidate. Third, the job seeker submits their résumé for the role. The ATS parses, sorts, and ranks the résumé against the job profile for specific keywords. Finally, hiring managers perform keyword searches to identify and shortlist candidates for interviews.
Suppose a large company has been advertising a role for a few months. In that timeframe, they receive up to 1,000 applicants. The ATS screens out non-qualified candidates and narrows the applicant pool to 100 résumés. Afterward, the hiring team might set aside an hour to divide that pile of 100 résumés into "yes," "no," and "maybe" groups and get down to about 15–20 résumés that they will read in detail.
At this stage, hiring professionals often make decisions concerning your candidacy. Therefore, it is important to have the most relevant information front and center at the top third of the first page of your résumé. After reviewing those 15–20 résumés, they will break that pile down even further, possibly to the top 10. They might contact six candidates for an initial screening call and invite three to five of them to an interview. Only one candidate will receive an offer.
How to optimize your résumé for the ATS
Keywords play a critical role in ATS optimization. Just like websites use keywords to drive targeted traffic to a business, your résumé must include relevant keywords to describe how your skills, qualifications, and achievements align with the job. Keywords vary greatly and include technical skills, industry terminologies, job titles, and education, such as degrees, licenses, and certifications. They can also include transferable and adaptive traits like people management, communication, and problem-solving.
Identifying keywords requires careful attention to the job posting, particularly the requirements or qualifications sections. Pay attention to repeated keywords and prioritize job-specific skills, as they are typically favored by the ATS and hiring professionals. Do not get distracted by buzzwords like passion, commitment, self-starter, etc., as hiring professionals do not use these words when performing online searches.
You can use a free online word cloud application, such as TagCrowd, to copy and paste plain text files of job postings and have it count the frequency of every word in your source text. The words that appear most often are the ones deserving your attention. These keyword identification approaches only work if you collect similar job postings related to your next career move. I advise looking at multiple postings, at least three to five, that reflect your desired job targets to give you a more accurate sample size.
Integrate these keywords into your résumé summary and skills sections, at the top third of the first page of your résumé, underneath your name and contact details. If you do not have a skills section, create one. It will make adding, modifying, or removing certain keywords easier while helping the hiring team pick out key selection criteria for the job more easily.
Be intentional with online applications
Online applications have the lowest return on investment (ROI) because they are mostly a numbers game. I am not saying you should not use them. However, the most successful job seekers emphasize higher ROI strategies, such as LinkedIn networking and informational interviews, to land new jobs faster. Remember the keyword optimization guidelines above and focus on targeting companies of interest instead of mindlessly applying to all positions. This approach will help you reduce stress and optimize your time and energy to pursue opportunities aligned with your job search goals.
This article originally appeared in the Career Connection column in the August 2023 issue of CEP. Members have access online to complete issues, including a vast, searchable archive of back-issues found at www.aiche.org/cep.