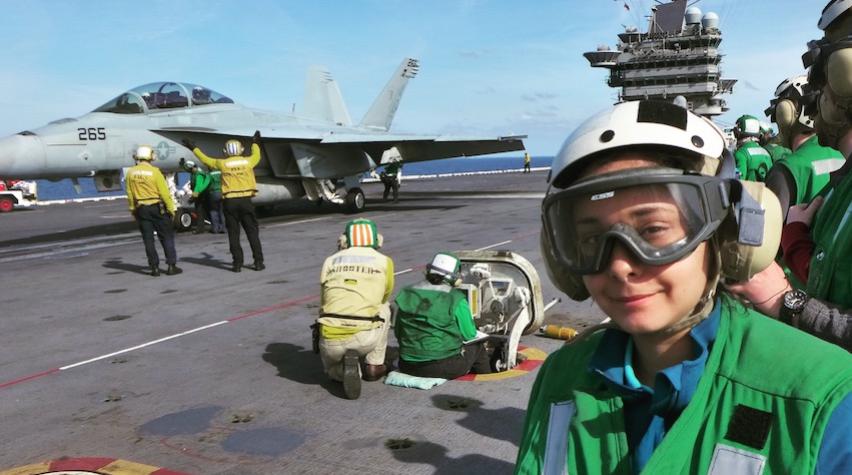 Joan Melendez Misner, a chemical engineer working at the National Aeronautics and Space Administration (NASA), grew up in Orlando, FL, watching rockets launch from Cape Canaveral on field trips to the Kennedy Space Center. Born on a Panama Army Base to two loving parents, Melendez Misner moved to Puerto Rico as a child, before eventually immigrating to the mainland.
Her mother, a devoted mother and wife, worked several jobs, making ambulances at a factory and cleaning offices at night. It was Melendez Misner's mother who first bought her a telescope to gaze up at the night sky — through the lens, Melendez Misner saw her future.
"My mother always instilled this sense of 'you need to do better than me,'" she says.
Melendez Misner began her higher education at a local community college before earning degrees in chemical engineering and chemistry from the Univ. of Maryland and Towson Univ., respectively. She takes pride in being a first-generation college student. A passionate science communicator, she believes that encouraging women to pursue science, technology, engineering, and math (STEM) fields is of the utmost importance.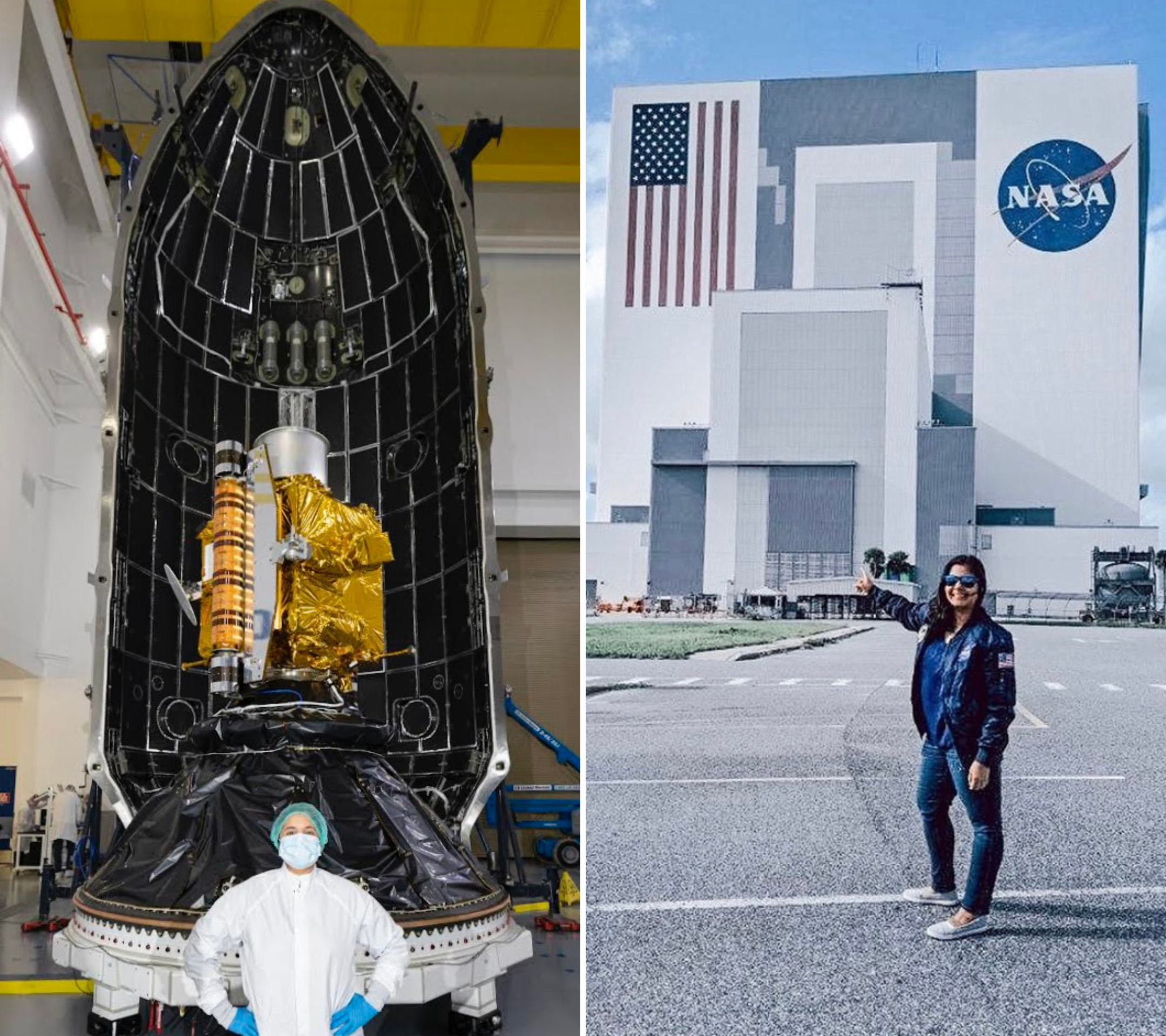 STEM outreach through social media
On her Instagram, where Melendez Misner boasts over 50,000 followers under the username "yourfemaleengineer," she posts photos of towering rockets, videos on engineering for outer space, and career and motivational advice.
Melendez Misner has been featured in several blogposts, podcasts, and even a radio show. In 2022, Reinvented Magazine released a calendar titled "Princesses with Power Tools," where she was featured as a reimagined Princess Jasmine, working in a ground control unit. On TikTok, she reaches an even younger audience, posting funny, engaging, and informative videos for young people, particularly for Latinx viewers.
Melendez Misner is also an active volunteer within her local community, where she regularly participates in STEM outreach events and provides mentoring and tutoring to young STEM students.
NASA career
At NASA, Melendez Misner, who is an aerospace integration engineer, is working on developing control systems for rockets and shuttles, and most prominently rovers, to be launched into outer space. Currently, she is helping launch NASA's Double Asteroid Redirection Test, which is a space mission to deliberately crash a probe into the minor planet-moon Dimorphos in order to assess NASA's capability for planetary defense against potential asteroid or meteor collisions.
As an integration engineer, Melendez Misner uses her chemical engineering skillset in many different ways; for example, she draws on materials science skills to work on getting systems such as rovers ready for launch.
Before working for the space exploration giant, she spent one year at Blue Origin and eight years in the U.S. Navy's Naval Air Systems Command, where she worked on planes and other aerospace vehicles.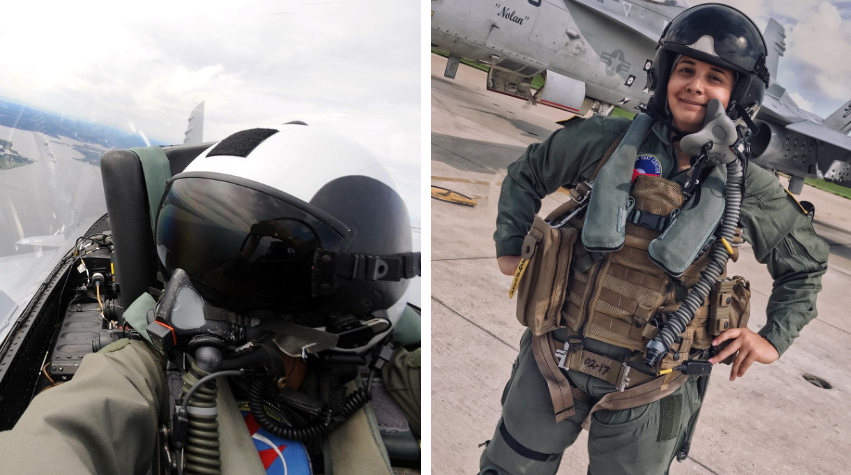 Overcoming barriers
As a Hispanic engineer, Melendez Misner is often frustrated by a lack of representation. "You're always featured in September and October for Hispanic month, but then you're often not really listened to for the rest of the year," she says. "You're not added to the papers or fully included in discussions, but for that one month, you're involved in everything. I want that to be true for the entire year, not just for one month."
She also notes the difficulties many women still face in STEM fields. She recalls a project where she was the lead project engineer — as she walked in, a man asked if she would like to take notes for the group. She declined. "Women are still dealing with a lot of issues in the workplace," Melendez Misner says. "I want it to get to the point where gender is not even a consideration when it comes to work."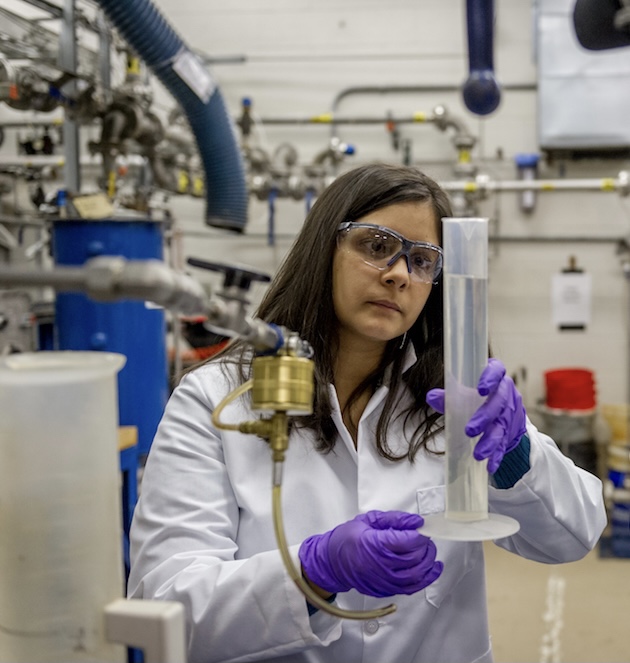 Looking to the future
In the future, Melendez Misner hopes to become a launch director — the final person to indicate "go" or "no go" to the launch of a space vehicle, after assessing all mission parameters and polling the launch team members. In 2016, Charlie Blackwell-Thompson became NASA's first-ever female launch director. Melendez Misner is working hard to follow in her footsteps.
She also hopes to continue building her social media career to help inspire young women looking to enter STEM fields. "Getting more women in STEM begins by showcasing what can be done," Melendez Misner says.
This profile originally appeared in the June 2022 issue of CEP. Members have access online to complete issues, including a vast, searchable archive of back-issues found at www.aiche.org/cep.