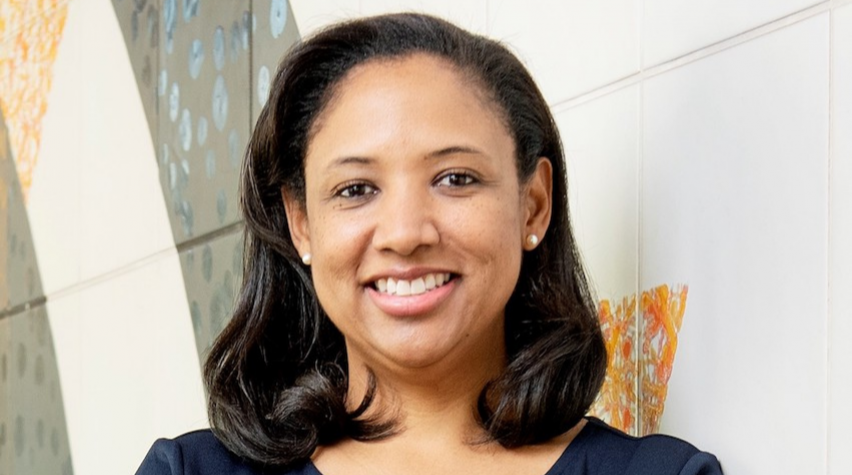 ChEnected is introducing readers to the recipients of AIChE's 2021 Institute and Board of Directors' Awards. These are AIChE's highest honors, and all candidates are nominated by the chemical engineering community and voted upon by the members of AIChE's volunteer-led Awards Committee. The awards acknowledge outstanding achievements across a spectrum of chemical engineering endeavors.
The Andreas Acrivos Award for Professional Progress in Chemical Engineering is endowed by the AIChE Foundation in the name of fluid-dynamics pioneer Andreas Acrivos of the City College of New York. The prize recognizes outstanding progress in chemical engineering by a member of AIChE in their early career.
Dr. Prather's recognition
The recipient of the 2021 Award for Professional Progress is Dr. Kristala L. Jones Prather, the Arthur D. Little Professor in and Executive Officer of the Department of Chemical Engineering at the Massachusetts Institute of Technology (MIT).
Dr. Prather is being honored "for outstanding contributions to the design, assembly, and enhancement of biological pathways, and for engineering microbial strains for the production of biochemical compounds."
Prather and the other Institute and Board of Directors' Award recipients will be honored at the 2021 AIChE Annual Meeting, November 7–11 in Boston, Massachusetts. A video presentation of the awards will be available for viewing the following week at a virtual version of the Annual Meeting.
A few years ago, a former colleague asked if I was happy to have made the decision to embark upon an academic career. My answer: 'I can't imagine doing anything else.'
More about this year's winner
Professor Prather's work is creating new, cost-effective, green routes to small molecules through biological synthesis. Her lab's work is documented in more than 100 refereed journal articles. Prather's recognition and standing in the national and international research communities is reflected in the more than 170 invited talks and numerous named lectures that she has given around the world.
A leader in metabolic engineering and synthetic biology, Dr. Prather gained bioprocess R&D experience at Merck Research Labs prior to joining MIT in 2004. Her research centers on the design and assembly of recombinant microorganisms for the production of small molecules, with additional efforts in novel bioprocess design approaches. A particular focus of her work is the elucidation of design principles for the production of unnatural organic compounds with engineered control of metabolic flux, within the framework of the burgeoning field of synthetic biology. Among many honors, Prather received an Office of Naval Research Young Investigator Award, a Technology Review "TR35" Young Innovator Award, a National Science Foundation CAREER Award, the Biochemical Engineering Journal Young Investigator Award, and the Charles Thom Award of the Society for Industrial Microbiology and Biotechnology.
She is a Fellow of AIChE, the Radcliffe Institute for Advanced Study, the American Association for the Advancement of Science (AAAS), and the American Institute for Medical and Biological Engineering (AIMBE). She earned her BS from MIT and her PhD from the University of California, Berkeley, both in chemical engineering.
Prather's reflections on the award
In reflecting on the Professional Progress Award and her initial work in industry, Prather says that it had always been her desire to pursue a life in teaching and research.
"My time at Merck was both intellectually challenging and rewarding. But my favorite part of the job was working with my direct reports, including one fresh from a BS degree in chemical engineering, and watching them develop into independent scientists. So, even in industry, the part my job that gave me the greatest joy was academic.
"Since then, I have been blessed to work with wonderful colleagues, brilliant students, and amazing staff. I have been nurtured by mentors across this country and on other continents. I only hope that I have been able to pay forward a fraction of what they have given to me.
"A few years ago, a former colleague asked if I was happy to have made the decision to embark upon an academic career. My answer: 'I can't imagine doing anything else.' I'm so honored to be recognized by this community in receiving this award."
Stay in the know
In the weeks leading up to the 2021 AIChE Annual Meeting, ChEnected will feature the other 2021 Institute and Board of Directors' Award recipients. Visit the ChEnected series regularly to meet all of this year's honorees. Visit aiche.org/awards to see all award winners.