This fall, ChEnected is introducing readers to the recipients of AIChE's 2021 Institute and Board of Directors' Awards. These are AIChE's highest honors, and candidates are nominated by the chemical engineering community and voted on by the members of AIChE's volunteer-led Awards Committee. The awards acknowledge outstanding achievements across a spectrum of chemical engineering endeavors.
The Industry Leadership Award is presented to individuals or teams working in industries served by chemical engineers, and recognizes accomplishments in management; sales and marketing; public, community, and industrial relations; and public service.
Dr. Ellis's recognition
The recipient of AIChE's 2021 Industry Leadership Award is Mark F. Ellis, Division Scientist at 3M Company in St. Paul, Minnesota.
Dr. Ellis is being honored "for groundbreaking polymerization research and for technical leadership resulting in sustainable industrial production of differentiated materials that have enabled multiple businesses and that have ultimately enhanced lives globally."
Dr. Ellis and the other Institute and Board of Directors' Award recipients will receive their prizes at the 2021 AIChE Annual Meeting, November 7–11 in Boston, Massachusetts. A video presentation of the awards will be available for viewing the following week at a virtual version of the Annual Meeting.
Pertinent to the Industry Leadership honor, Ellis developed and an innovative polymerization concept and method, enabling solvent-free pressure-sensitive adhesives and differentiated specialty polymers, and driving the growth of iconic 3M brands. This work has also significantly reduced manufacturing costs and increased sustainability across 3M's global businesses. Ellis originated this new technical platform long before sustainability became a widespread societal goal, and the work has been his primary research role for the past 25 years. His methods have since been woven through 3M's adhesive technologies and product platforms and have eliminated at least 50 million pounds of solvent usage over the years.
More about this year's winner
As an adjunct professor in the University of Minnesota's Deparment of Chemical Engineering and Materials Science, Ellis has shared his expertise in process control and process design. In addition to training and mentoring the next generation of chemical engineers, he invests himself in inspiring his colleagues, team members, and collaborators at 3M to excel in research and manufacturing.
Mark Ellis received his BS and PhD from the University of Minnesota, and an MS at Texas A&M University, all in chemical engineering. He also earned a BS in mathematics at the Univerisity of Minnesota.
Beyond engineering
Aside from engineering and teaching, Dr. Ellis has nurtured a lifelong creative outlet through nature photography. Beginning at age 12, and armed with a manual 35 mm camera, Ellis studied the fundamentals of the craft and began photographing the natural world at his family's northern Minnesota lakeside cabin. Later, with the arrival of digital photography, Ellis's ability to capture wildlife and the natural world took on a new dimension. Experiments with time-lapse photography resulted in visual essays depicting swirling stars and auroras moving across the night sky.
With a theme of nature conservation and education, his time-lapse work has been featured by the BBC's Natural History Unit, Nat Geo WILD, science blogs, and Minnesota Public Television (Almanac). His video clips also appear in "Medicine of the Wolf," an award-winning 2015 documentary about wolves, available on outlets such as Amazon Prime and Hulu.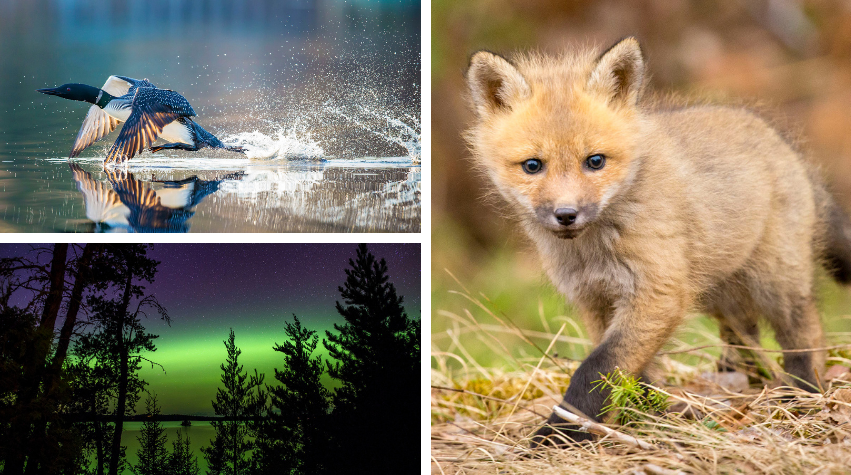 To see more examples of Mark Ellis's photography, visit www.markellis.com.
Stay in the know
In the weeks leading up to the 2021 AIChE Annual Meeting, ChEnected will feature the other 2021 Institute and Board of Directors' Award recipients. Visit the ChEnected series regularly to meet all of this year's honorees. Visit aiche.org/awards to see all award winners.