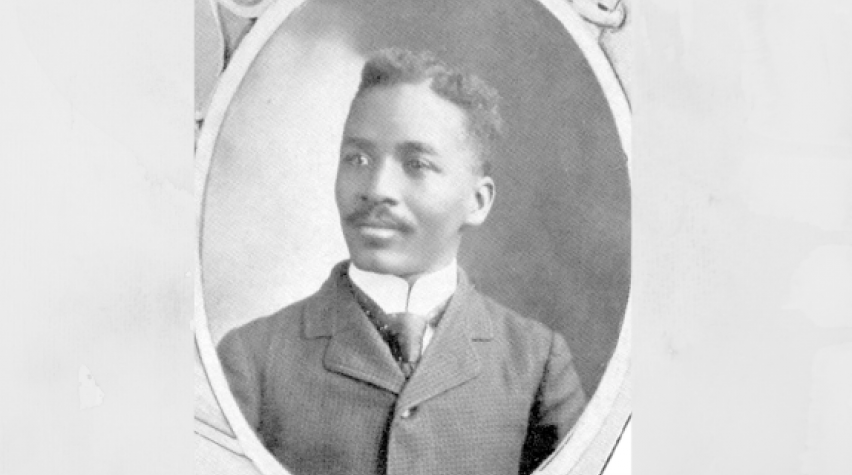 During the formative era of the profession, and years before the establishment of AIChE (1908), only a handful of universities offered a formal course of study in the new field of chemical engineering. Illinois Institute of Technology (IIT) was one of them, and in 1901 the school granted its very first chemical engineering degree to a man named Charles Warner Pierce.
Among the earliest chemical engineers
Charles Pierce (1876–1947) was not only one of the first to receive a chemical engineering degree anywhere, but he was also the first African American at any institution to receive a degree in the subject.
Pierce's place in the profession's history had faded from memory for a full century until IIT's chemical engineering department began rediscovering its heritage in the early 2000s in prepration for its centennial. That's when university records revealed the name Charles Pierce as the first holder of the school's chemical engineering degree.
In 2007, IIT's Chemical and Bioengineering Department honored Pierce with its Distinguished Alumni Award, at a ceremony attended by some of Pierce's descendants.
More on Pierce's life and accomplishments
Born in La Grange, Georgia, Pierce moved to Chicago with his parents and siblings in search of better educational opportunities for the family's children. Charles worked as a traveling musician before enrolling at IIT. After earning his chemical engineering degree, Pierce taught at Tuskegee Normal College (now Tuskegee University), where colleagues included Booker T. Washington and George Washington Carver.
He later joined the faculty at North Carolina's State Agricultural and Mechanical College (now North Carolina A&T State University), where he was head of the mechanical engineering department. In the 1920s, Pierce returned to Illinois, where he spent more than 20 years teaching science and physics in Chicago public high schools.