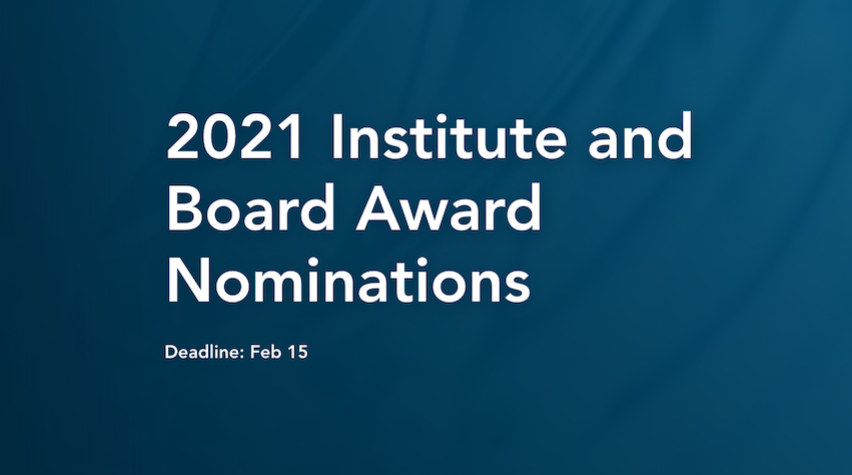 Nominations are open for AIChE's 2021 Institute and Board of Directors' Awards. These honors will be presented at the 2021 AIChE Annual Meeting, to be held in Boston, MA, Nov. 7–12. The awards recognize outstanding achievements spanning chemical engineering and its many specializations. AIChE is especially interested in receiving more nominations submitted on behalf of chemical engineers working in industry.
The 2020 Institute and Board awards were presented this past November, in connection with AIChE's Virtual Annual Meeting. The honorees were introduced in a series of ChEnected blog posts, and the award presentation is available for viewing here.
2020 AIChE Honors Ceremony
Submit your nominations
In Fall 2020, AIChE launched a new award nomination platform. Details about the Institute and Board awards, including eligibility criteria and the nomination process, can be found at www.aiche.org/awards/institute.
Nominations are due Feb. 15, 2021. For more information, contact awards@aiche.org.