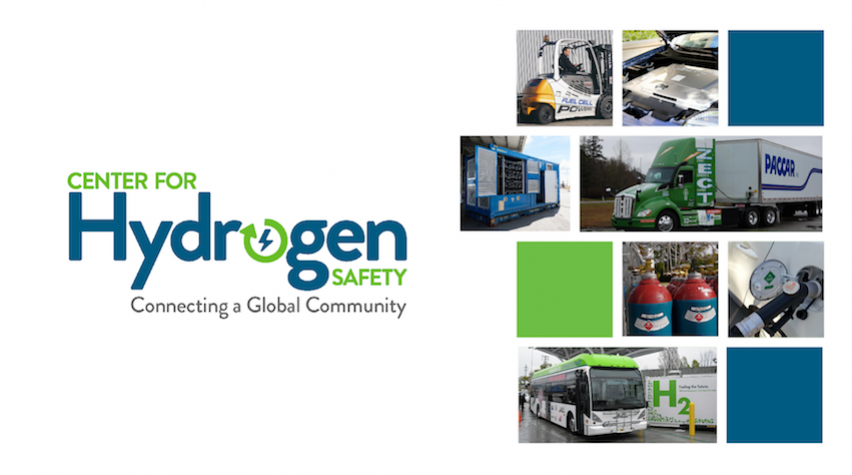 If you like numbers, alternative energy, and science, today is the day to celebrate... It's National Hydrogen and Fuel Cell Day in the United States! This date — October 8th (10/08) — was chosen in reference to the atomic weight of hydrogen, 1.008. Hydrogen is rapidly growing as an alternative fuel for cars, trucks, buses, planes, forklifts, drones, and even as backup power for data centers, to name just a few growing uses.
The Elemental: Placing Safety at the Center of Hydrogen

In observance of this day, the Center for Hydrogen Safety is releasing the inaugural issue of its technical bulletin titled "The Elemental: Placing Safety at the Center of Hydrogen." The Elemental is a one-page safety message for those working with, or supporting the use of, hydrogen and fuel cell technologies.
With hydrogen quickly becoming a transformational fuel, the need for understanding its properties and safe practices will be essential. This bulletin provides a means to learn about and share hydrogen in an easy-to-access format. Feel free to share The Elemental with your colleagues and as a safety topic at meetings.
Sign up to receive this bulletin on a routine basis.
Webinar: Celebrate the Legacy of Hydrogen and Fuel Cell Pioneer Robert Rose on H2 Day
In addition, the American Councils for International Education will host a webinar in celebration of Hydrogen Day, presented by Mr. Zachary Batts, the inaugural recipient of the Robert Rose Education Award in Hydrogen and Fuel Cell Technology. Zach will present developments in hydrogen and fuel cell technology, hydrogen safety initiatives at the Pacific Northwest National Laboratory, and Robert Rose's legacy on the alternative energy industry.
The webinar will take place on October 8, 2020 at 1:00pm EDT. To join the meeting, use Zoom Meeting ID: 897 7147 6061; Passcode: 10082020. For more information follow the link here.
Interested in learning more about hydrogen and becoming a part of the Center for Hydrogen Safety? Visit us at www.aiche.org/chs or email at chs@aiche.org.