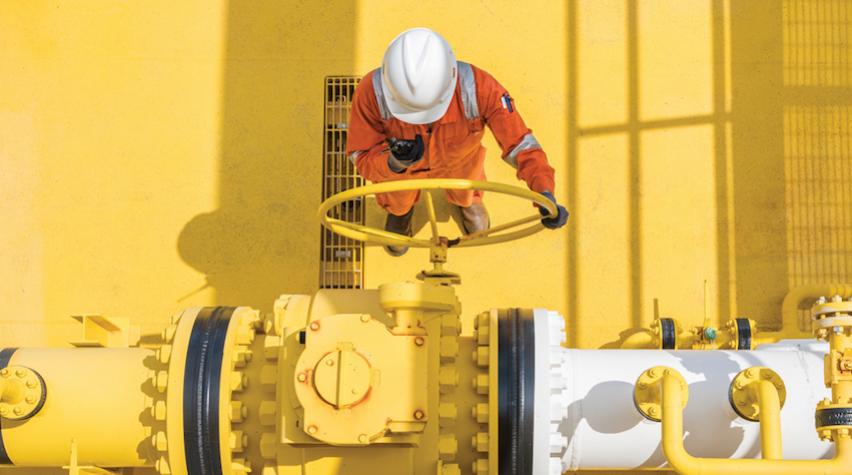 Samantha Scruggs is a Process Safety Technical Authority at BP, and also the GCPS Chair at the 2020 AIChE Virtual Spring Meeting & 16th Global Congress on Process Safety, which takes place August 17-21, 2020. We recently caught up with Samantha to find out what we can expect at this year's virtual conference.
What is your role for the 2020 AIChE Virtual Spring Meeting & 16th Global Congress on Process Safety?
In 2020, I'm acting as the Global Congress on Process Safety Chair. This role convenes the team of chairs and co-chairs from each of the tracks at the Global Congress – LPS, CCPS, PPSS, PSM2 and Perspectives on Process Safety form Around the World.
We work together, with support from our CCPS Senior Engineering Specialist, Jing Chen, and co-chair, Karen Study, to ensure that the conference is cohesive, while providing the breadth and depth that attendees expect from the world's largest gathering of process safety practitioners from industry, regulatory bodies, and academia. I'm so excited to host y'all in my hometown of Houston, Texas!
Can you give us some insight into this year's GCPS and what events shouldn't be missed?
This year's GCPS is over a year in the making. Our team of volunteers have worked diligently to create the frame for a wonderful event, identifying the best content and working with our speakers to ensure effective and interesting presentations. In addition to the technical program, we'll have engaging speakers both at our plenaries and keynotes.
There are as many virtual events as you have time to attend, including short courses with deep dives into important technical topics (I'll be at the Safety and Health Division one!). I encourage you to look at all the offerings at the conference, as we aim to provide a special place for everyone to feel engaged and involved.
What information are you hoping attendees walk away with?
I hope that attendees walk away with new knowledge, new contacts, and a renewed commitment to process safety in their field.
Learn more about the 2020 Virtual Spring Meeting and 16th GCPS.
Join the conversation on Twitter and Facebook | #GCPS #AIChESpring
---
Samantha Scruggs
Samantha Scruggs is the Chair of the 16th Global Congress for Process Safety, having been involved in the conference's planning via CCPS since 2012. Read more