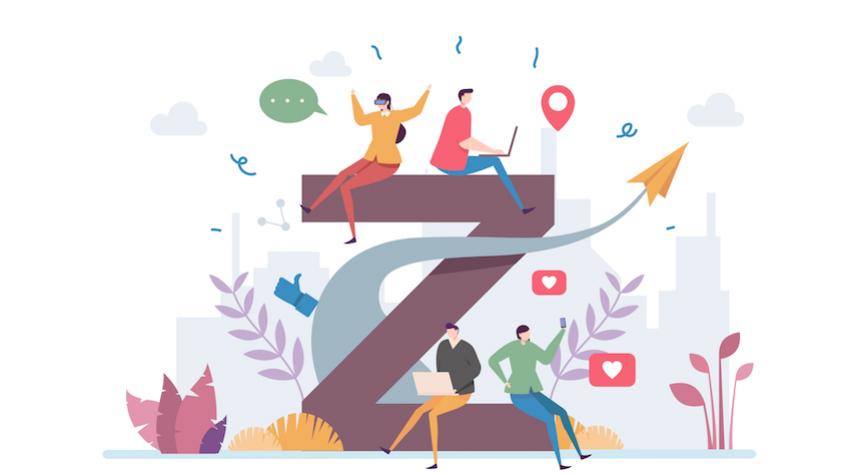 Successful project execution requires the best teams, composed of the best individuals. But, to leverage the best individuals, you need to understand their perspectives and the value they bring to the team. This is becoming more challenging as project teams diversify to include members of various generations. Each generation has its own strengths, priorities, and interests, which affects team dynamics.
Generation X (born between 1965 and 1980) and Millennials (1981–1996) will continue to maintain their presence in the workplace for the next 15 years, while Baby Boomers (1946–1964) are beginning to retire and leave industry. Millennials will no longer dominate the young professional sphere, ceding that position to Generation Z (1997–2012). As Gen Z enter the workforce, it is critical to understand and appreciate their unique characteristics to attract and leverage the best talent.
Technology has had the greatest impact on the development of Gen Z. The first mobile phones with internet browsing were released before they were born, making them digital natives, capable of expertly navigating an abundance of information. This has helped Gen Z become great communicators. They have grown up in an environment that gives them the freedom to say nearly anything to almost anyone at any time. Not only that, social media has guided Gen Z to compress their information into bite-sized, efficient messages.
Although they freely express themselves, Gen Z are anxious about their careers. They look at the previous generations as a warning of career uncertainty. Many watched as their Gen X parents struggled to find their footing during the Great Recession. They have been unable to find solace in the trajectory of the typically optimistic Millennials, who are now facing career insecurity caused by the COVID-19 pandemic. The pressure to find a well-paying job mounts due to an immense student loan burden, which the Federal Reserve estimates to be $1.5 trillion. Gen Z are uncertain if they will have a chance to prove themselves, because even a social media post could deny them an in-person interview.
A general anxiety pervades the generation. To attract and maintain the best Gen Z employees, emphasize career stability to ease their anxiety, and follow this advice.
Connect
The best employees will be attracted to companies that meet both their needs and their wants. Connect with Gen Z employees by making a commitment to analyze and innovate amenities, benefits, and management practices.
Stay up-to-date on technology
A survey of more than 12,000 Gen Z students by Dell Technologies found that 91% say technology affects their job choice. They have grown up with nearly instantaneous data access that upgrades rapidly. They are aware of new technology and are comfortable using it. Upgrade your systems and procedures, advertise technological advancements, and encourage employees to leverage their technical skills.
Outline potential career paths
To provide a sense of career stability and certainty, establish potential avenues of growth and milestones. Show how these career paths align with their passions and be transparent about the future. Gen Z can easily find contradicting information on the internet, which can create distrust.
Sell the brand
Gen Z are familiar with branding because they have developed their own brand via social media. In a virtual world, they rely on branding as a mode of communication that establishes trust. Tout your benefits, as well as why employees like them, on social media outlets popular with Gen Z, such as Facebook, Instagram, and SnapChat.
Bond
Gen Z are entering the workforce at a rapid pace. Create an environment that keeps them engaged to ensure that the connection you establish turns into a bond.
Practice what you preach
Gen Z are on the lookout for inauthenticity, as they have grown skeptical of information on the internet or presented in social media. Authenticity reinforces trust. If your company promises new technology, potential career paths, and better communication, follow through. If things change, as they often do, be transparent to maintain employee trust. Gen Z will seek more stability elsewhere if they recognize their company does not adhere to its promises.
Diversify communication
Social media might be a great way to make an initial connection, but Gen Z want personal communication too. Human connection goes further than digital. Take time to have one-on-one interactions with your team members. The personalized communication will make them feel valued and motivated.
Invest in career growth
A career outline keeps both you and your employees accountable. As their careers progress, guide Gen Z toward learning opportunities that will propel their growth. These opportunities are stepping stones, which not only encourage employee success, but also help to create relationships between multigenerational personnel.
Future leaders
Gen Z are ready to join your team and are poised to become future leaders. Set the foundation now for them to thrive. Challenge Gen Z, because they are ready and willing to work.
This article originally appeared in the Young Professionals column of the May 2020 issue of CEP. Members have access online to complete issues, including a vast, searchable archive of back-issues found at aiche.org/cep.