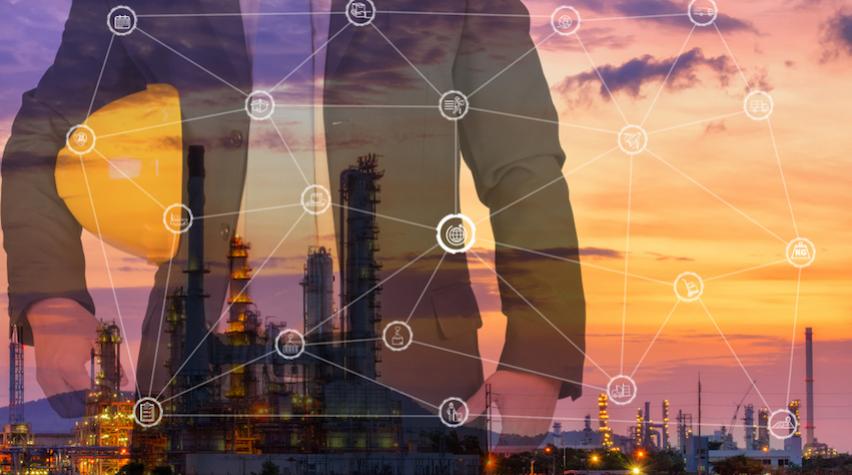 I recently caught up with Nima Yazdanpanah, research scientist at the Food and Drug Administration (FDA), and conference chair of the upcoming Next-Gen Manufacturing Topical Conference at the 2019 AIChE Annual Meeting in Orlando, FL.
What is your role in the 2019 Annual Meeting in Orlando?
I currently serve as chair of the Next-Gen Manufacturing Topical Conference at the Annual Meeting. My role is managing the topical conference, planning sessions, and organizing plenary sessions and keynote talks. This topical conference covers diverse topics on advanced manufacturing and emerging technologies. I also hold a leadership role in organizing and planning sessions with the Pharmaceutical Discovery, Development, and Manufacturing Forum and Separations Division. In addition, I have multiple talks on my own research projects, on process intensification, simulation and modeling and digital transformation, and 3D printing, which I will be presenting during the Annual Meeting.
The Next-Gen Manufacturing Topical Conference was first introduced at the 2017 Annual Meeting in Minneapolis. Since then, the topical conference has expanded quite a bit. Can you tell us more about what new offerings we can expect this year?
As the chemical process industries (CPI) continue to evolve with new and innovative concepts, new product launches, and the development of new manufacturing techniques, we need to share knowledge, introduce these advancements, facilitate cross-learning, and discuss challenges, gaps, and future trends. The 2019 Next-Gen Manufacturing Topical Conference will provide this opportunity to engage with industry peers, academic researchers, thought leaders, equipment providers, consultants, and regulators. Since the Advanced Manufacturing techniques are multidisciplinary and have various applications, the Next-Gen Manufacturing Topical Conference has become a diverse community where everyone can find a piece pertaining to their own interests. For instance, the topic of Industry 4.0 is an overarching concept that our speakers and audience share a common interest in for different applications in the CPI.
This year we have assembled two Next-Gen Manufacturing tracks:
1. The Next-Gen Manufacturing track is a very broad track intended to cross-share knowledge and ideas between different communities. The track is oriented around digitalization and new ways of harnessing data, and transforming data to information to process knowledge for modernizing the way we manufacture things. The approach is bi-directional: A) Top-down approach, for instance, how to adopt next-gen manufacturing at the enterprise level; what would be the effect at the process level; and how to implement these techniques. B) Bottom-up approach, for example, how to implement next-gen techniques in a process, at the equipment level, or in corporate culture; what would be the benefit of modernizing manufacturing practice; how to integrate the new methods with other "legacy" processes, and inside the organization. The sessions in this track are mostly new for this year and include:
2. The 3D Printing track has significantly expanded over the past three years. The 3D printing/additive manufacturing technique is the backbone of the track, and the sessions are designed to cover different aspects of the topic: the methodologies and techniques of 3D printing, applications in different sectors, and material development and design specifically for 3D printing applications. We also collaborate with other divisions and forums for particular 3D printing applications, such as bioprinting, and 3D printing of energetic materials, which are not listed here. The 3D printing sessions at the conference include:
This year we have a special poster session for this topical conference. The poster session is an extension of the main sessions and contains very interesting topics and fascinating research outcomes. The poster session provides greater opportunity for those interested in meeting authors and discussing their research in detail. This year we have an exciting award program for 10 students and young scientists. The awardees are selected from a large pool of applications and will proudly present their poster at the poster session.
In addition, we are collaborating with RAPID to host three sessions on process intensification and modular manufacturing. These sessions nicely fit within the Next-Gen Manufacturing Topical Conference working area as new developments and methods in advancing manufacturing processes, designing more efficient processes, increasing productivity and quality, and reducing cost and resources. These sessions are:
I should express my special gratitude to the AIChE Foundation and Doing a World of Good for the exceptional support and grant funding for awards and our other activities. Also, special thanks to my session chairs and co-chairs for their tireless efforts in putting this conference together. Without their support I couldn't produce such a diverse topical conference and the numerous high-level sessions.
What do you want attendees to know about the future of manufacturing?
I tried to make a complementary selection of keynote speakers and panelists from different sectors, technology providers and vendors, "big" companies, startups and "small" companies, government, and academia, to cover different aspects of the future of manufacturing. The speakers will present their experience (successful or unsuccessful to share learning from failure), their applications or technologies, gaps in the market and challenges in development, and future trends. This will facilitate an enriched learning experience for the audience to acquire the knowledge of how to adopt next-gen manufacturing techniques, how to make themselves ready for change, and to understand what the research and development opportunities are in this area for further investment.
This will be an exceptional opportunity for cross-sharing knowledge and learning from experience between different CPI, proving research ideas for researchers, and for helping students to understand industry's new expectations and what skills they should acquire to meet evolving needs.
I highly encourage the Annual Meeting attendees to actively participate in the talks, share their questions and thoughts, and attend sessions that might not be their conventional areas. I believe they will profit from diverse ideas and new thoughts that can be used in their own area.
We are planning to publish outcomes of the sessions as white papers and perspective papers in the Advanced Manufacturing and Processing Journal to extend the outreach and continue the discussions beyond the sessions.
I believe the future of manufacturing is in our hands by the enabling technologies that are provided today. The topics and tools we are going to cover in the topical conference are not the destination; these are vehicles to help us reach for the future and form new methods of manufacturing and modernizing our processes.
Disclaimer: The views expressed in this interview are those of the speaker and not those of the Food and Drug Administration.
Click here to learn more about this event.
Join the conversation on Twitter and Facebook | #AIChEAnnual.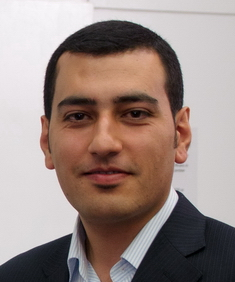 ---
Nima Yazdanpanah
Nima Yazdanpanah is a research scientist at the US Food and Drug Administration. His research area covers advanced manufacturing and emerging technologies for modernizing the pharmaceutical industry. Read more