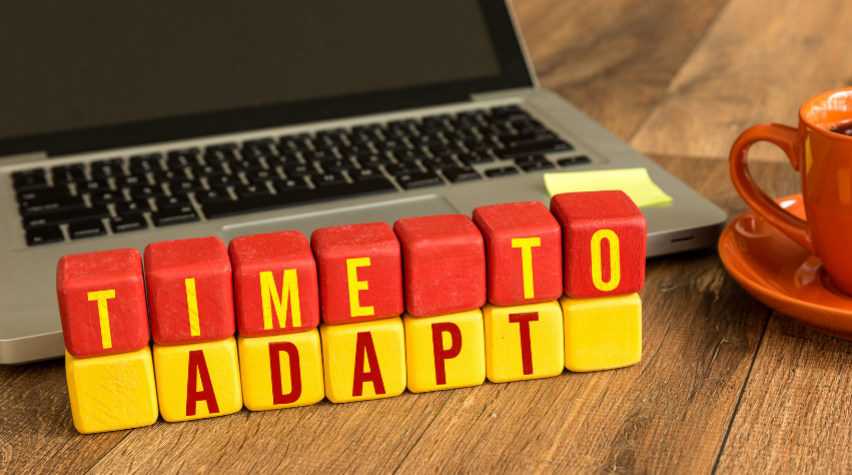 Disruption. Digitization. Uberization. Disintermediation. If you are not familiar with these words, you should be. They are major trends that are transforming the workplace, and according to G. Ross Kelly and Ashok Shah, authors of Emergence of the 'Me' Enterprise, they are already impacting your career — whether you realize it or not.
Major events that sparked change in the work environment
Kelly, a retired Hewlett Packard executive who now advises startups, says four major events changed the landscape of work dramatically: the terrorist attacks of 9-11 and their economic impacts, the 2008 economic downturn, the emergence of technology as a new economic driving force, and global competition.
"We began hearing words like disruption, Uberization (i.e., the conversion of existing jobs and services into discrete tasks that can be requested on-demand), and digitization. We began hearing about disintermediation, which is how technology is eliminating the middleman. What were once absolutes are now uncertain, and corporations are struggling for their survival," he says.
As corporations are disrupted and, in some cases eliminated, their relationship with the workforce changes. Whether you are just starting out, have a mid-level position, or are a senior leader, some of the jobs available to you are disappearing. In addition, we can't expect the same traditional benefits from employers. For example, company-furnished training courses are being eliminated and, instead, companies expect you to take courses on your own.
Indicators that show your level of preparedness
Are you ready for this change? Look for indicators that you are unprepared for the new environment. For example, if you find yourself saying, "That's not the way we used to do it," you are not keeping up with where the company and industry are headed, and you will become less productive as change continues, comments Kelly.
On top of that, if you find yourself thinking this way, you may be at risk of receiving poor performance reviews or, worse, losing your job as you fall further behind the changes in your company.
Another indicator you are falling behind is refusing to learn new technologies. For instance, Shah and Kelly describe an excellent sales executive who avoided learning PowerPoint for his sales pitches. Other team members created his slides, even if it meant they had to put aside their own priorities. While he was lauded for his presentations, team focus and productivity suffered.
How to benefit from this change
If you do spot these indicators in yourself, it is not too late to turn the situation around. Follow these tips for learning to navigate in this rapidly changing environment.
Adopt a new mindset. Don't just survive, but thrive, by adopting a different mindset about the nature of your work. Your job and/or the business you work in may be dramatically different six months from now. Work to learn and adapt to change quickly, and know that nothing is permanent.
Become a "me" enterprise. You are an enterprise of one and must prove the value of your work every day. Given some changes, how do you respond and behave? Since nine-to-five job security no longer exists, act as if you are a contractor or business-owner. You have to operate the same way companies do to stay relevant and competitive. "You must be in tune with what's happening today and what will be happening. What is the next Uberization? What is the next job that can be eliminated?" poses Shah, founder of CEPS Consulting and a former Alcatel-Lucent executive. Attend industry events and stay current with business trends to ensure you are in the know. AIChE, for example, offers resources and events to keep your skills and knowledge of the chemical process industries (CPI) current.
Create a personal business plan. Operating with the mindset of a contractor or your own business means you need to articulate your values, mission, purpose, and marketplace niche. Ask yourself, "What do I do and why do I do it? What do I stand for? How do I market and promote myself to showcase my capabilities? How do I further develop my skills? How do I maintain work-life balance?" Mapping out your answers helps you to create your personal business plan.
Perform or perish. Your style and knowledge are important, as is your ability to cooperate on a team. But, if those qualities don't produce results, they will soon be overlooked. Corporate stakeholders and customers now demand immediate results, making the ethos of "perform or perish" the norm. It is not good enough to simply be a problem-solver. You must evolve to be able to sense a problem before or as it occurs, and solve it.
Go digital. As corporations and customers increasingly adopt digital technologies, you must also embrace technology to survive. For instance, migrate your Rolodex to an electronic file, and use social media to expand and build your network. "You can also actively use blogs and social media to promote your image as a highly productive, self-reliant, and well-connected individual," notes Kelly.
The core need remains unchanged
The changing landscape of work is intimidating for us all, and while taking these steps offers no guarantees, they can help you to stay employable and relevant in your industry. What has not changed is the need to deliver value and results to the customers you serve.
This article originally appeared in the Career Connections column of the February 2019 issue of CEP. Members have access online to complete issues, including a vast, searchable archive of back-issues found at aiche.org/cep.