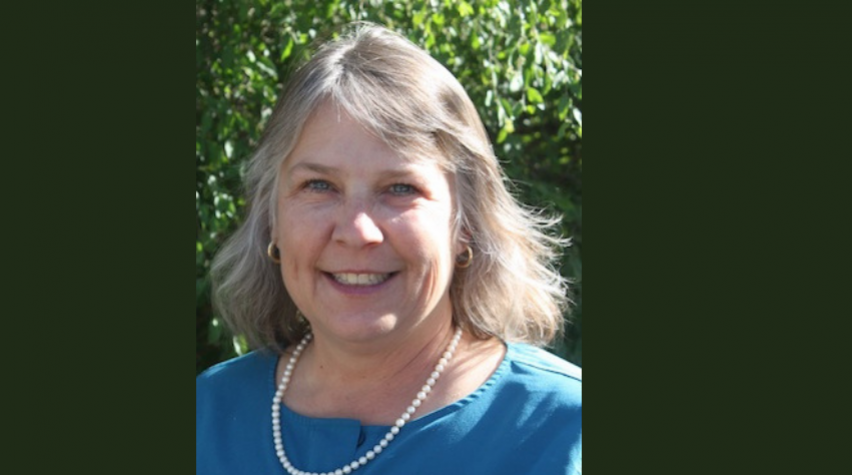 Welcome to 2019!
What an exciting year 2018 was for AIChE — and 2019 is shaping up to be just as dynamic. AIChE enters the new year financially strong and growing, as we reach many new people worldwide through our conferences, training programs, and AIChE Foundation activities.
The continued growth of RAPID and technology groups
AIChE's industry technology groups also continue to grow in influence. In addition to our technical entities dedicated to safety, energy, sustainability, and biological engineering, AIChE's Rapid Advancement in Process Intensification Deployment (RAPID) Manufacturing Institute is leading strong collaborations among its industrial, government, and academic partners.
A flagship Dept. of Energy – Manufacturing USA Institute, RAPID is demonstrating how teams of chemical engineers and their associates can improve the across-the-board efficiency of many industries through the application of process intensification and modular processing.
Revisions to the strategic plan
Setting a foundation for even more growth in the new year, AIChE recently updated the Institute's strategic objectives, in line with our vision of AIChE as leader for the chemical engineering profession.
The plan highlights strong communities, relevant educational products for all career phases, a focus on transformational technologies, and leveraging the diverse chemical engineering workforce to address societal needs.
Indeed, the key revisions in this new strategic plan emphasize diversity, inclusion, and the nurturing of the many distinct communities — both technical and nontechnical — that make up today's AIChE landscape.
I encourage you to learn more about our strategic plan on the AIChE website or our ChEnected blog: www.aiche.org/chenected.
Evaluating AIChE's membership model
Another important Institute project for the new year is an evaluation of AIChE's membership model. We've assembled a Presidential Blue Ribbon Committee to answer compelling questions that will help shape AIChE's future relationship with its stakeholders — old and new.
These questions include:
• What is the most appropriate modern membership model for AIChE?

• Is AIChE's current dues structure for professionals the best model for the new generation of engineers? For example, would a value-based model in which members pay for desired products and services à la carte be an attractive option?

• How do we transition students (who receive subsidized student membership) to professional members — and how do we engage the new generation to stay connected with us?
AIChE members and readers of CEP may be aware that fewer people are joining professional societies such as AIChE as dues-paying members. This situation extends across the industrial and academic sectors.
In AIChE, this is evidenced by the still-declining percentage of new-generation chemical engineers who sustain dues-paying memberships beyond the introductory young professionals member grade. Fortunately for AIChE — with its many conferences, educational programs, and other products —membership dues are a relatively small fraction of total revenue.
Still, issues that touch upon the value of AIChE to the individual chemical engineer and the chemical engineering profession overall are important ones for the Institute.
The importance of memberhsip
From a personal perspective, I have been active in AIChE since I first chaired a regional student conference during my undergraduate years at the Univ. of Pennsylvania. Now, as president, I have chosen membership as my primary focus because AIChE has always been an important part of my life.
I want to see more new chemical engineers regard AIChE as a professional home — the way it has been for me and so many of my colleagues and predecessors.
Valuable services to future members
So, in addition to exploring alternatives to membership-based models, AIChE is evaluating ways to encourage current members and former members alike to sustain (or restart) active and rewarding relationships with the Institute. We are also looking at ways to serve those chemical engineers who do not build a membership connection with AIChE.
Since I have spent my career in academia, this group is important to me. Chemical engineering professors are crucial mentors to AIChE's future members. As professors, we want to see our students well-trained in areas such as process safety.
This is an example of one area where AIChE is already providing a valuable service to our future members. When I first served on the Board of Directors, we began upgrading AIChE's Safety and Chemical Engineering Education (SAChE) modules for students.
Since then, thousands of undergraduates have taken these modules. The modules are a valuable supplement to students' degree programs, and they show students a side of AIChE and its substantial offerings that extend far beyond what they might encounter in their university student chapters.
AIChE offers so much to our diverse constituencies, and there is much more on the horizon. Working together through the Institute's leadership entities, our Foundation, and our grassroots groups, we will continue to create and deliver vital services and leadership for everyone in our profession.
— Kimberly Ogden

AIChE 2019 President