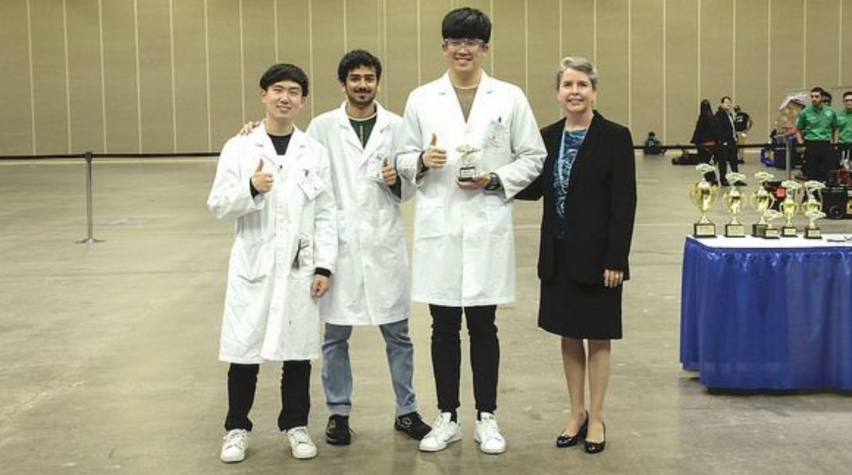 Every year, Chem-E-Car teams from around the world travel to AIChE's Annual Student Conference to compete in the Chem-E-Car Competition®. At the 2017 ASC, a team from the Korea Advanced Institute of Science and Technology (KAIST) in South Korea traveled to compete in Minneapolis, Minnesota, USA. KAIST team members shared their experiences in an interview with the Executive Student Committee. Selected answers are featured below.
How did you come up with the name for your 2017 Chem-E-Car?
​Our car's name was "LUMBORGHINI," which is a combination of "luminous" and "Lamborghini." Luminous is for luminescence, and Lamborghini is for the car.
How is your Chem-E-Car funded?
​Overall funding was supported by our department office including airfare, accommodation, and other conference or travel-related expenses. Additional expenses were covered by the team members.
What would you tell an AIChE Chapter that is interested in competing in Chem-E-Car?
We had great results at the competition, but preparing for the ASC Chem-E-Car Competition® was not that easy. There were a lot of experimental failures and our team felt a lot of extra academic pressure, especially during exams. Team members even gave up their vacations to work on preparing for the competition. However, being able to represent our school, KAIST, motivated us. If you have an opportunity, please don't hesitate to do it.
What advice do you have for other Chem-E-Car teams?
Performing plenty of experiments, checking your accuracy, and compiling data are all really important. To get proper data, it can prove useful to design iteratively when you start. Collect sufficient information after each trial and make a new iteration!
You can read more about the 2017 ASC Chem-E-Car Competition® in Sarah Ewing's ChEnected recap.