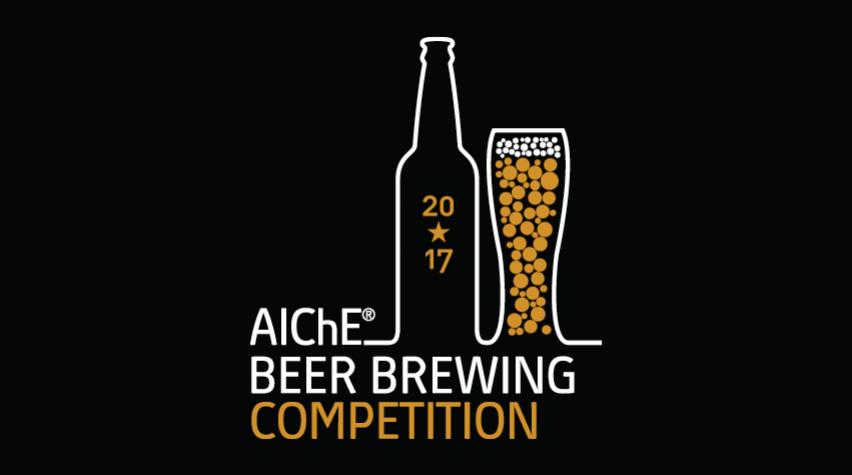 With the support of the AIChE Foundation, AIChE's Young Professionals Committee, and Dogfish Head Craft Brewery, AIChE is excited to host the first AIChE Beer Brewing Competition (ABBC), held on Oct 29th at the 2017 AIChE Annual Meeting. If you plan to attend the Meeting, we encourage you to stop by after 10am to see the action and learn about the different brews. It will be held in the Minneapolis Convention Center room M100 A-J.
20 teams have registered for the challenge this year:
Grain Boundaries, Atlanta Local Section
Brewtonian Fluids, Dayton Local Section
Philly Phermenters, Delaware Valley
Ethanol Elite, Detroit AIChE Local Section
Draughtsmen of the D, Detroit AIChE Local Section
321 Beer!, East Central Florida Local Section
Purbrew, Indianapolis Local Section
The Yeast of Your Worries, Iowa Local Section
Prost! A Toast!, Iowa Local Section
Bar-Brew-Que, Kansas City Section
Cooper Brew, Metro New York
Team MMAIChE, Mid-Michigan AIChE
Standard Brewing Co. of New Jersey, New Jersey Local Section
Garden State Brewers, North Jersey Local Section
Northern California, Northern California
BrewsBurgh, Pittsburgh Local Section
NMSBrew, Rio Grande
BChETE, Tidewater Virginia
Woo Pig Brewers, Virtual Local Section
Beer. Now there's a temporary solution." Homer J. Simpson
Gold, silver, and bronze awards will be given in both tasting and poster presentation competitions. The grand prize will go to the best cummulative score for the tasting and poster competitions. All members of the team winning the grand prize will receive a complimentary AIChE membership for the 2018 dues year ($199 value per person). Grand prize winners will also be featured in an AIChE webinar reviewing their winning brewing process.
The AIChE Beer Brewing Competition will feature two beer categories for competition: "Dark & Malty" and "Bright & Hoppy." Teams will be able to submit a maximum of two beers to the competition, provided the two beers are submitted in different beer categories.
---
Learn more about this year's competition.
What do you think is the most challenging brew?
Share your opinion in our Engage Discussion about beer brewing.