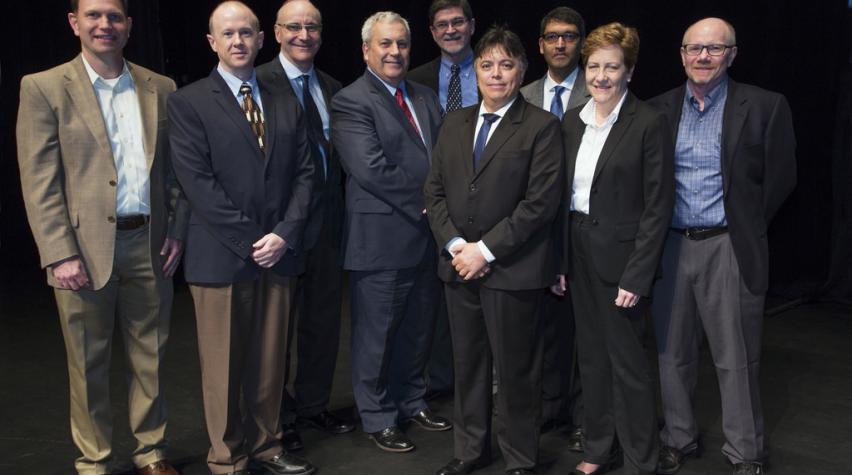 Shakeel Kadri, executive director of CCPS, launched the 13th Global Congress on Process Safety, welcoming attendees and passing the podium to GCPS chairs, who detailed this year's offerings through the event's various symposia. Following, this year's awards were presented.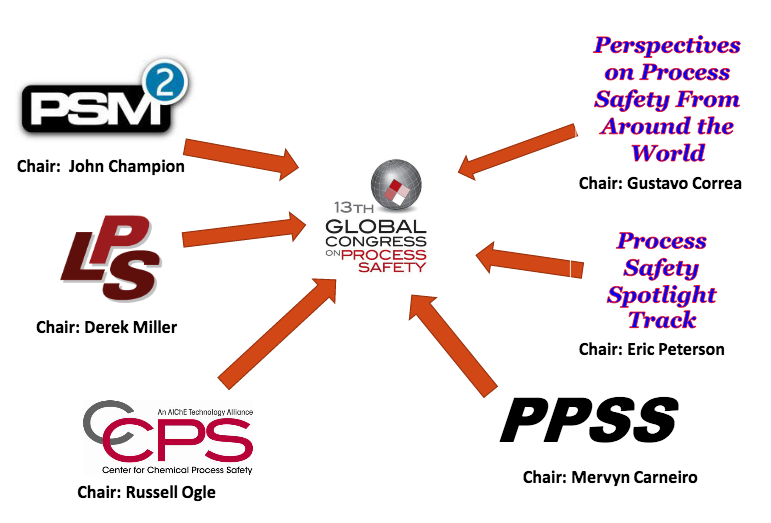 CCPS Best Paper Award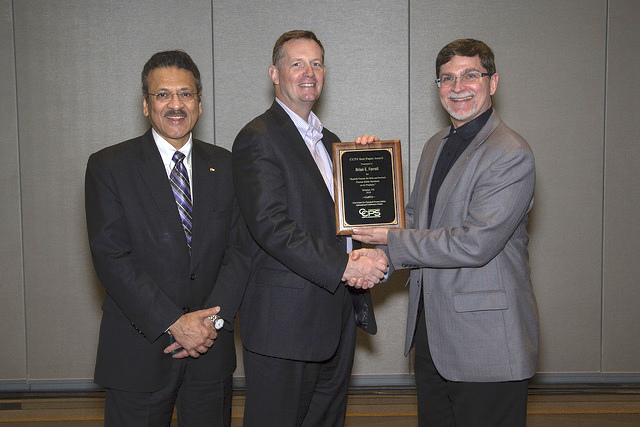 The CCPS Best Paper Award went to Brian E. Farrell. Pictured here from left to right are Shakeel Kadri, Brian Farrell, and Russ Ogle. 
Bill Doyle Award
D. Michael Johnson was presented with the Bill Doyle Award by Kendall Werts.
PPSS Excellence Award
This year the PPSS Excellence Award went to Dr. Thomas Mueller, Karen Study, Chris Devlin, and J. Wayne Chastain.