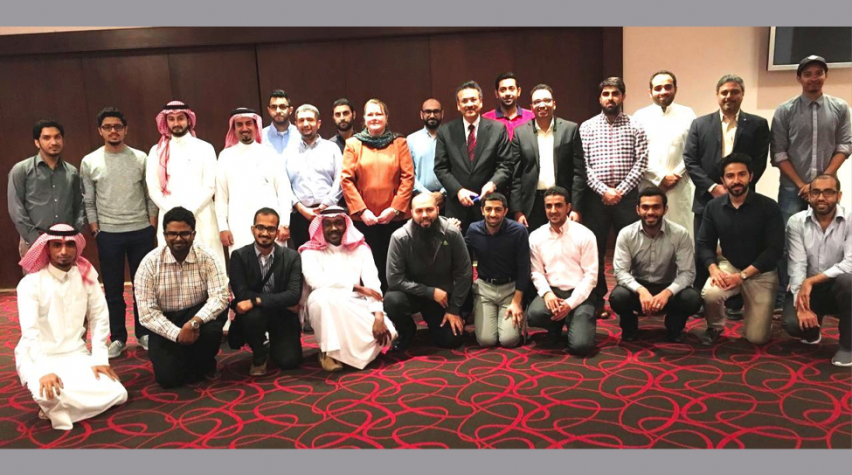 Saudi YPC organized an interactive workshop that demonstrated the "Importance of Process Safety and the Recognition of Incident Warning Signs." The workshop was sponsored by of SADARA, a diamond sponsor of Saudi YPC and was held in Khobar. The workshop was delivered by two prominent process safety experts: Shakeel Kadri, executive director of CCPS, and Louisa Nara, technical director of CCPS. With this workshop, Saudi YPC has accumulated over 250 instructor-led training hours for young professionals from both genders during 2016.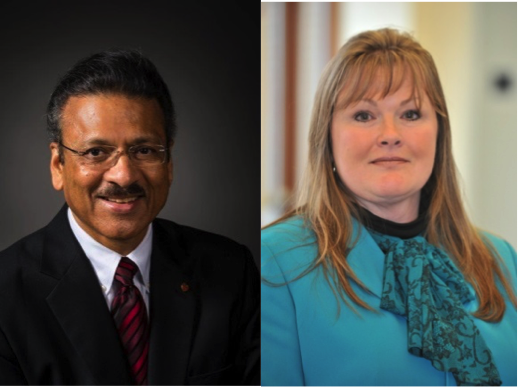 Mr. Kadri has over 35 years of experience at Air Products and Chemicals, Inc., where he held leadership positions in process engineering, technology, operations, quality, and HSE. For the past twelve years, he has served as director of Global Process Safety and Risk Management, where he has been responsible for revitalizing process safety performance measurement culture. He was instrumental in raising the company's process safety risk awareness focus globally.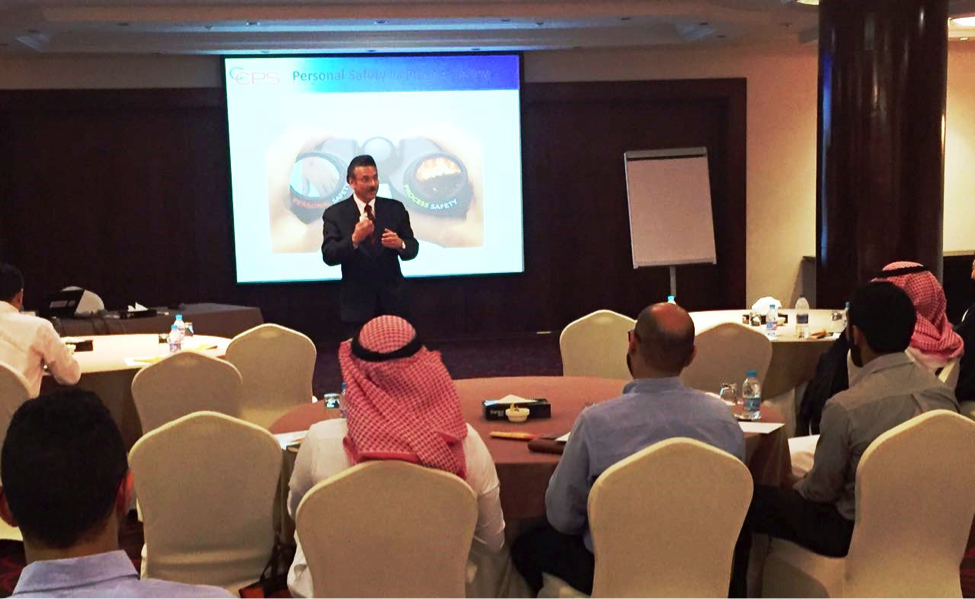 Ms. Louisa Nara has over 30 years of experience in the chemical, petrochemical, pharmaceutical and food industries and has worked with over 65 companies domestically and internationally. A Certified Compliance and Ethics Professional (CCEP), Ms. Nara has gained significant experience in process safety, engineering, and HSE with Diamond Shamrock, PQ Corporation, and in private consulting. Prior to joining CCPS as technical director, she worked with Bayer for 15 years where she held several high profile HSE leadership positions. In 2011, Ms. Nara was elected to the West Virginia University Chemical Engineering Academy for her outstanding professional accomplishments.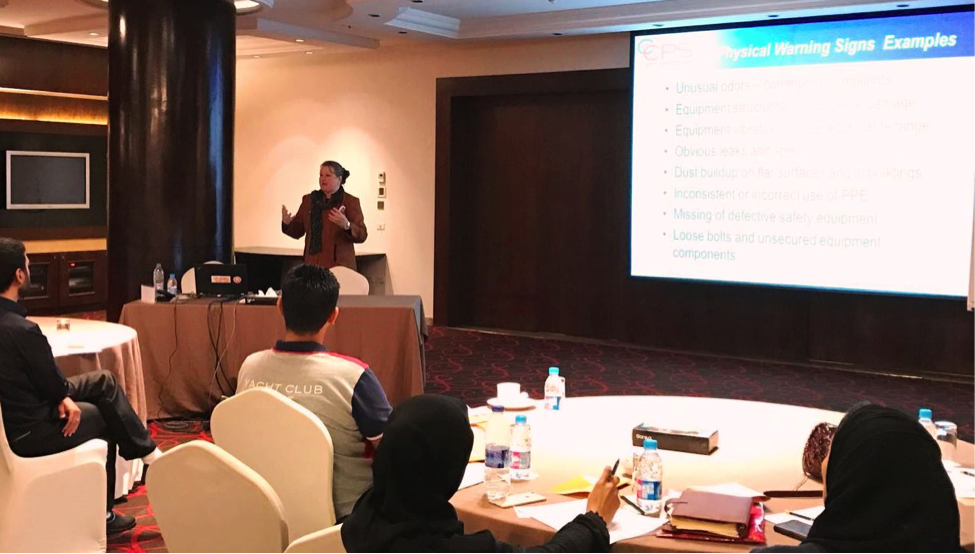 During the first part of the workshop, Mr. Kadri explained how major industry incidents in the past few decades have resulted in significant and adverse socioeconomic impacts. He cited the infamous 1984 Bhopal Disaster as an example of the scale of impact of a major industry incident on health, safety, and environment. Mr. Kadri further stressed the importance of educating and empowering younger generations, the future leaders of industry, in order to create safety-oriented behaviors. Ms. Nara presented the second part of the workshop, which included interactive exercises about process hazard recognition. The exercises engaged the young audience, who actively participated in analyzing and critically examining a number of industry case studies. 
A total of 25 male and female young professionals representing some of the region's most prestigious companies and academic institutions attended the workshop. This included participants from Aramco, WorleyParsons, Jacobs, Sadara, SABIC*, AspenTech, and KFUPM**.  The workshop concluded with the distribution of certificates of completion as a token of appreciation for the attendees.
Mr. Wael Al-Blais, Programming Sub-Committee Chair at Saudi YPC, described this workshop as a valuable early career exposure to the topic of process safety for young professionals in the region. Mr. Al-Blais, a process safety engineer at Saudi Aramco, stated how he greatly benefited from the rich dialogues with guest speakers and capitalized on process safety education and certification for young professionals.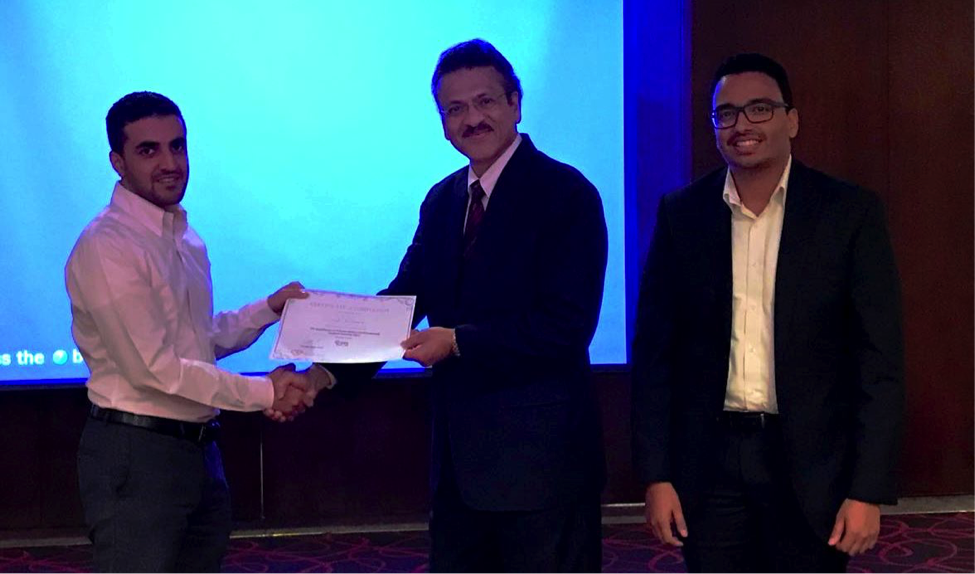 It is worth noting that the next workshop will be organized in Yanbu Industrial City and will address the topic of "Modeling of Polymer Processes," under the sponsorship of AspenTech. To keep up to date on upcoming workshops and what's happening with the Saudi YPCs, follow them on Twitter @AIChE_Saudi.
*SABIC: Saudi Basic Industries Company
**KFUPM: King Fahd University of Petroleum and Minerals 
This article was written by the Saudi YPC Communication Subcommittee