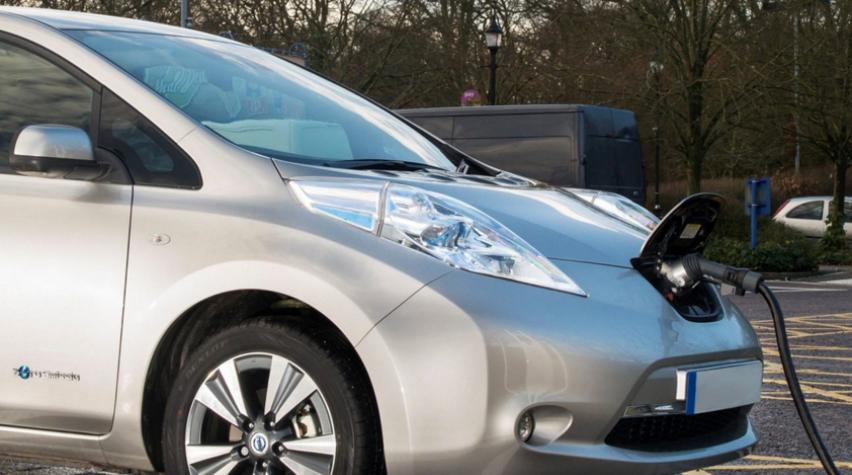 As new electric vehicles (EVs) begin to flood the world's roads and highways, sold by a global who's-who of traditional car makers, it's important to remember that Nissan was the first company to introduce a mass-market EV (Tesla is penalized for trolling a small demo of upscale buyers). Delivered almost six years ago, Nissan boasts that "the Leaf remains [for now anyway] the best-selling electric car in history."
Breaking those sales down globally makes the US its largest market, with 90,000 cars sold through 2015. That's followed by Japan, with 50,000, and Europe, pushing 40,000.
To boost sales further and adoption quicker, Nissan asked governments to help end range anxiety by adding more charging stations. The UK was the first to step up, throwing enough tax revenue at the problem to build thousands of public chargers across the country.
So even though most EV owners can reliably charge at home, 98% of UK highways are now blanketed with charging stations, including rapid-chargers that jolt batteries to 80% capacity in just 30 minutes.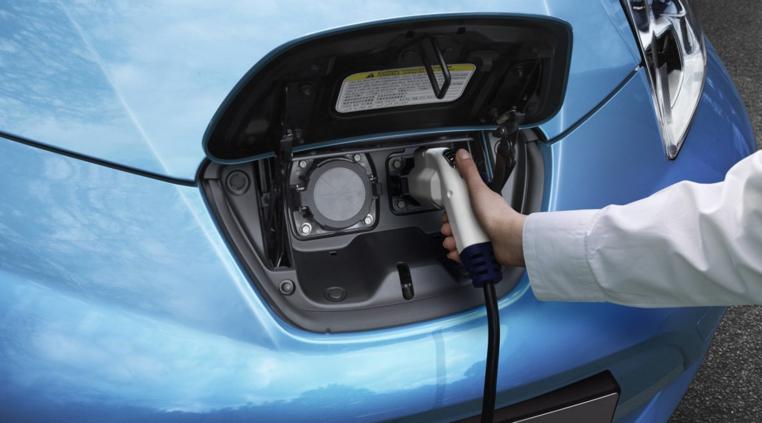 ---
Disappearing gas stations
The buildout has reshaped the UK's energy landscape. By mid 2020, Nissan announced, there will be more public charging stations than gasoline stations in the country (read the press release).
The transition has been surprisingly quick. While there were 8,472 gas stations in 2015, Nissan predicts that by 2020 — a mere blip in infrastructure time — the number will drop below 7,870.
Strongly up-trending, public charging has grown from a few hundred locations in 2011 to more than 4,100 in 2016 and should reach 7,900 in 2020.
Since EV adoption tends to be very urban, it's no surprise that Central London has half the gasoline stations per car as the rural Scottish Highlands; with only four remaining open within the central congestion-charge zone.
Happy with the progress, a Department for Transport flack told the Independent:
"Last year the UK had the fastest growing low emission vehicle market in Europe. A network of charge points is part of our £500 million investment over the next five years to make these cars an easier choice for families and businesses across the country."
Fighting the dead zones
The United States has a different problem: long, desolate highways that traumatize every EV driver crazy enough to challenge them. As a matter of fact, the Obama administration is so convinced that the public's fear of rural dead zones chokes EV adoption (Route 66 is the new Bermuda Triangle) they will invest $4.5 billion to help build a reliable charging network coast-to-coast (read the press release).
DOE loan guarantees will support the rollout, and Federal, state, and local governments will partner with Ford, General Motors, Nissan, and Tesla.
This program will provide support for Ford's 13 new EVs entering the market through 2020 and play catch-up with GM's potentially game-changing Bolt rollout that starts this year.
Hopefully worry-free nationwide travel will soon be a reality. Leaving nothing to chance, state and local governments will juice the market by stocking their own fleets with EVs.
Growing pains at ground zero
Since more EVs are sold in California than the rest of the country, the state's 200,000 EV drivers have a special problem. On top of the daily free-floating range anxiety, they also worry about waiting in long lines for a charge, especially in dense EV clusters like the Bay Area.
To make an already dicey situation worse, Governor Jerry Brown just pushed the state to hit a 50 percent renewables target by 2030. He's also raising the state's EV fleet to 1.5 million by 2025. This could fray nerves and incite outbreaks of churlish charger etiquette unless more chargers are added to the mix. "Nobody's going to buy an electric car unless they see charging equipment where they drive," Pasquale Romano, CEO of charging technology maker ChargePoint, told Bloomberg.
ChargePoint has installed 28,000 chargers in the US and Canada, selling its equipment to building and parking lot owners, who buy their power directly from utilities such as PG&E.
---
---
Until 2014, California's utilities had been barred from the charging market. Then two years ago, it became painfully clear that independents like ChargePoint weren't building enough charging stations to keep up with demand. So the regulatory door was finally opened.
A situation's urgency
In January, southern California utilities won approval for pilot projects. Together Southern California Edison and San Diego Gas & Electric plan to roll out 5,000 charging stations. SDG&E will control its stations, and Edison will spend $22 million to support independent operators.
PG&E has also submitted plans to spend $160 million for 7,500 electric charging stations up north. "We want to see people using electricity as a transportation fuel," said Aaron Johnson, PG&E's vice president for customer energy solutions.
As a testimonial to the situation's urgency, a wide range of environmental groups, from the Sierra Club to the Natural Resources Defense Council, support the utilities barging into the market. "It's too early to say which model is the best," Max Baumhefner, an attorney at NRDC, told Bloomberg. "We need to be testing out different models."
Will California become a model for the rest of the United States?