Last February President Obama visited Paris-based Saft's US manufacturing plant in Jacksonville, Florida, which is one of the most advanced, lithium-ion (Li-ion) battery factories in the world.
The President wanted to celebrate how his first term stimulus had helped build the plant now supplying batteries to the US space program (see his full speech).
Looking back, he explained his goal for the 2009 grant, "The nation that won the race to drive the economy with new energy was going to be the nation that won the 21st century, and I wanted America to win that race."
Two months later, Total, the French oil and gas behemoth that has also seized the future, bought the battery storage innovator for $1.1 billion (press release). Even though Total had carefully orchestrated the acquisition, it took the other oil majors by surprise, primarily because — except for a smattering of ethanol and wind — they had all retreated from renewables.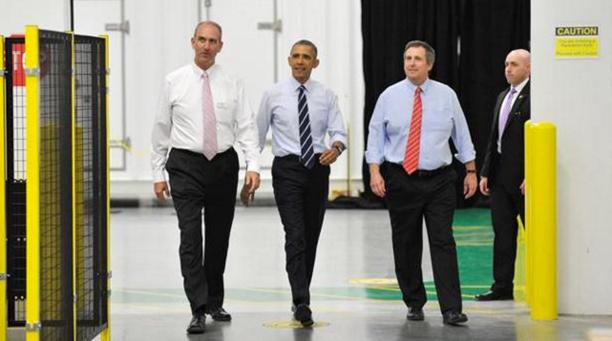 ---
But Total's strategy has been hiding in plain sight for a year. When CEO Patrick Pouyanné, whose company dwarfs its small SunPower solar subsidiary, said that "Electricity will be the energy of the 21st century," the other fossil-fuelers were unimpressed by his vision for grid 2.0. But, then again, who wants to hear that their business is facing a looming crisis.
Apparently, they were also plugging their ears when Total said it would spend half a billion dollars a year to boost the portfolio size of its solar and biofuels businesses from 3 percent to 15 percent.
At the same time, he also laid out far-reaching goals: becoming a member of solar's big three, expanding electricity trading and storage, and leading in global sales of biojet fuel.
Building grid 2.0
If he hadn't been obvious enough, next came a tectonic corporate reorganization. Total will co-locate SunPower into a new division, along with the usual allies: energy trading, biofuels, and natural gas.
Industry denial has even spread to the Wall Street Journal. After the deal, the newspaper suggested Pouyanné had been motivated simply to "diversify the company away from highly volatile oil prices" (thanks for the pay-walled deep dive, Rupert).
Of course, like the other shell-shocked oil majors, Total's revenues have been clobbered by collapsing crude prices, having dropped 32% over last year.
But Jenny Chase, Bloomberg's head solar analyst, thinks Pouyanné has a much bigger vision to gather the pieces for grid 2.0 into a powerful synergy. After all, SunPower is already sitting on some of the most efficient solar modules in the world.
With Saft as its "spearhead in electricity storage," Pouyanné announced that Total will speed up its expansion into renewables.
Right on cue, SunPower is planning to boost panel production from 1.2 GW in 2015 to over 4 GW in 2019. And the module maker just opened a new solar cell fab a month ago.
The cutting edge
Total is buying Saft's experience as well as its technological savvy. Before developing grid storage, Saft embedded its batteries on board NASA spacecraft and throughout the US military's vessels and vehicles. (See more about Saft's military batteries.)
"We lead in aircraft batteries, and you will find us in telecom infrastructure as well," explained Michael Lippert, Saft's grid marketing manager.
Now that Saft has developed 80 MWs of grid-connected storage all over the world, Total will rely on the battery specialist to innovate, build, and operate a wide range of storage systems.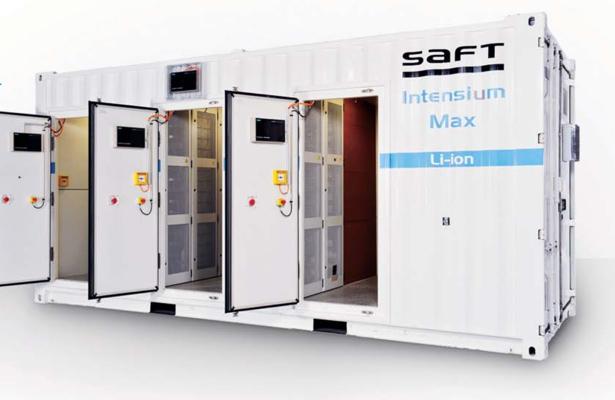 ---
"Our expertise is in advanced battery systems," Lippert told Greentech Media. Saft's versatile storage technology straddles nickel cadmium and nickel metal hydride, as well as lithium, and comes in many shapes and sizes.
Although the company is best known for its container-sized storage, last year it received a multi-million dollar order from India's Reliance Telecom to backup a 4G roll-out throughout the country.
Saft's batteries already support more than 16,000 Reliance Base Stations, providing crucial backup power during the grid's almost daily brownouts.
In a completely different setting, requiring a completely different system, the state of Pennsylvania had Saft supply grid frequency regulation by capturing, storing, and reusing braking energy from subway cars. Installed across seven substations in Philadelphia, the new system expands Saft's existing 1.8MW of storage to more than 10MW.
Ditching diesel
Saft's highest profile client is the Faroe Islands of Denmark, which had the company install Europe's first commercial Li-Ion storage system to back up a new wind farm.
In the past, the utility powered itself with a lopsided 67 MWs of diesel, 31 MWs of hydro, and only 4 MWs of wind. (See more on the Faroe Island energy story.)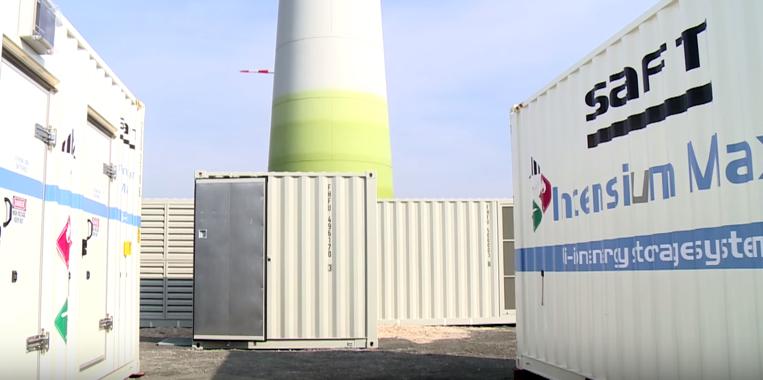 ---
After Saft installed two Li-ion container systems to stabilize increased wind power by providing frequency control, the utility added a larger 12 MW wind farm.
---
"This will minimize wind farm fluctuations," utility manager Terji Nielsen told Greentech Media.
Power supplied by the new wind farm jumped to 24 percent, throttling diesel back from 66 to 29 percent.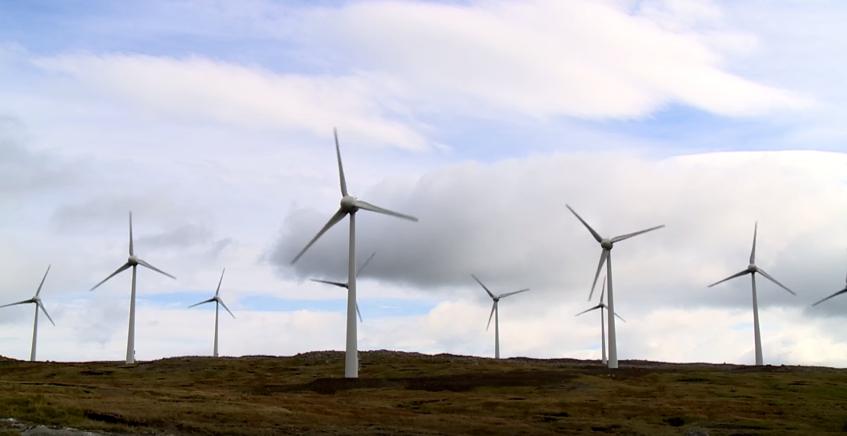 ---
Eventually the Island's utility plans to operate on 100 percent renewables, with wind as the primary resource.
---
(You can download Saft's media kit to learn more about the company.)
Could Total be fossil fuel free in the future?