When SolarReserve CEO Kevin Smith points out the innovation that makes the Crescent Dunes concentrated solar power plant (CSP) so unique, he highlights the 12-hour storage capacity — its killer app. That's because the molten salt storage can send 100 MW of baseload power to Las Vegas long after intermittent solar PV and wind have quit for the day.
"Our technology stores energy for 10-15 hours," Smith told Cleantechnica. "We deliver electricity on demand the same way a coal, natural gas or nuclear-fueled plant does."
Outside of the small town of Tonapah, Nevada, two hundred miles from Las Vegas, SolarReserve's first operational plant produces electricity by reflecting the sun's energy from 10,000 heliostats onto a receiver at the top of a 640-foot central tower.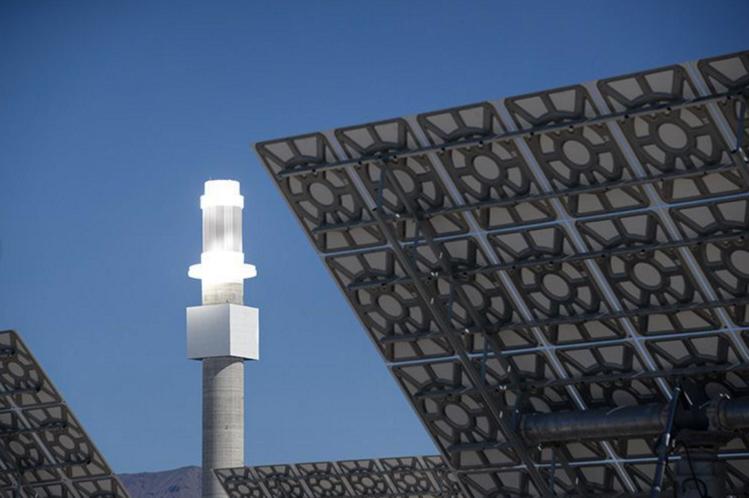 ---
Inside, heated to 1050° F, the liquid mixture of sodium and potassium nitrate flows through the tower. If it's not stored to be used later, the molten salt passes through a heat exchanger, producing steam that spins a turbine and ultimately allows distant neon signs and video walls to pulsate on the busy Vegas strip.
Storage allows the company to produce electricity for the exact peak times that NV Energy, the state's investor-owned utility, needs to cover its tourist-skewed, late-night energy profile.
Performing beyond expectations
When commissioning began, initially heating the solid salt from room temperature to its molten state took a month, but now heavily insulated tanks allow it to remain a liquid, while circulating daily for 30 years.
The molten salt receiver, which is the heart of the system, has performed beyond expectations, according to Smith. That's critical because it maintains a 98% thermal efficiency.
So although CSP is still expensive, SolarReserve's storage results in double the annual MWh of similar-sized solar facilities — from PV to CSP with direct steam.
---
Worldwide expansion
In the expectant future, SolarReserve's technology will keep the lights on and grids stable all over the world. And Crescent Dunes finally gives Smith the perfect sales tool to show off the new technology.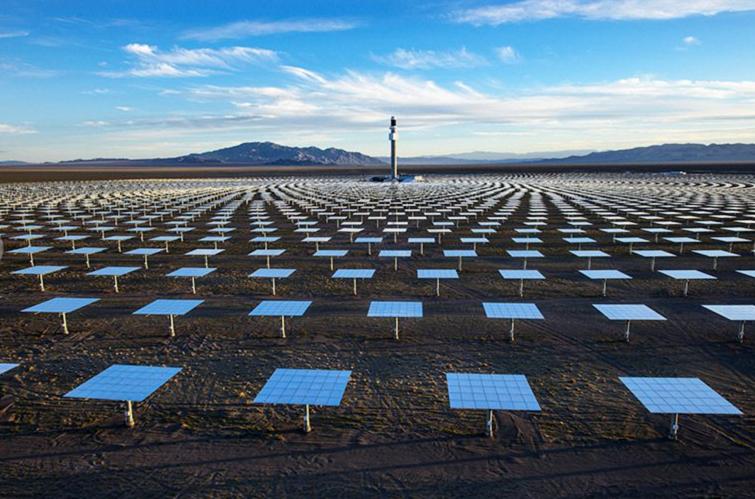 ---
"We've had dozens and dozens of utility companies from other countries," said Smith. "People can see that we're supplying 75,000 homes with energy."
Smith also said that the Paris climate conference spiked interest. As a natural fit for developing countries in the Southern Hemisphere, the technology has begun selling briskly.
In December 2014, South Africa elected to build its 100 MW Redstone project using SolarReserve's technology. Construction will begin by the end of the year.
Last year Chile decided to use the technology to deliver 260 MW of baseload power 24 hours a day.
Two weeks ago, China's Shenhua Group, the world's biggest coal miner, gave Kevin Smith another vote of confidence by signing a mega-deal to build 1,000 MW of CSP with storage. According to Bloomberg, this was part of a larger government plan to install 10 GW of CSP by 2020.
"We look forward to working with SolarReserve in bringing its world-class proprietary technology to China," Ling Wen, Shenhua's CEO, said.
Shenhua will fund, construct, and operate the projects, while SolarReserve will supply its technology and expertise.
"Our partnership with Shenhua will lead to lower costs," SolarReserve CEO Kevin Smith said in a press release.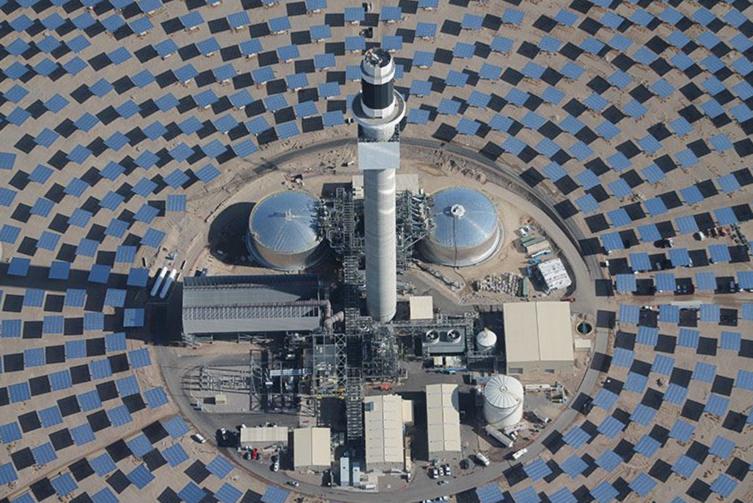 ---
Shenhua said the technology's dispatch capability will allow more wind and PV on the grid, while back-stopping new ultra-high voltage transmission lines sending power to population centers in the East.
Battling grid dysfunction
Smith thinks this deal shows that the Chinese are very serious about grid storage, (although, to be realistic, it could be too little too late, for at least a decade).
China's actual problem is an embarrassment of riches. While the country may have become the world's largest renewable power producer, transmission bottlenecks force China's State Grid to curtail 40 percent of that power.
Nevertheless, local and regional governments want to adapt as fast as they can to eliminate coal-fired pollution. So they're plunging ahead in spite of choked transmission lines, hoping the government catches up.
Ironically, Zhangjiakou, Hebei, a renewables showcase slated to co-host the 2022 Olympic Games, is the poster-boy for this 21st-century dilemma, when adding more wind and solar causes growing grid dysfunction.
After officials in Zhangjiakou asked for help, analysts from the US-based Paulson Institute, an environmental think tank, toured the struggling green city. They saw renewable energy everywhere, about 7 GW of wind and 700 MW of solar. But the renewables were swamping the 1.85 GW of local demand. Piling on, traditional coal plants were also hocking their wares and crowding the grid.
Obviously, locals would have shipped the excess power out of town, but State Grid's transmission lines can only handle 5.5 GW. So like Raymond Burr watching Godzilla stomp through Tokyo, Zhangjiakou's American guests saw massive grid curtailments.
As officials were wrestling with their problems, they had already planned to have 20 GW of wind and solar up by 2020, and doubling that by 2030.
Breaking the thermal cost barrier
To lower costs even more, the company will try to raise the temperature of its molten salt with $2.4 million from the DOE, by developing a new high-temperature ceramic receiver (read the press release).
The technology should raise temperatures by 300°C above the current 565°C.
Smith told Energy Storage Report that the improvements should take three years and result in "a significant increase in the efficiency."
The company is also aiming to cut the cost of heliostat fields.
"Crescent Dunes' heliostat field was 40 to 50% of the cost, but now we're seeing 30 to 40% less," Smith said.
Ultimately, he thinks the company can shave 30% off the cost of new plants.
That's important because using CSP to collect and store energy is still new and expensive. Widespread deployment will reduce the costs and make it more competitive.
Within three to five years, Smith predicts SolarReserve can cut its levelized cost of energy up to 40%, "well into the single digits per kilowatt-hour."
Is CSP the silver bullet to end baseload coal hegemony?
Images: SolarReserve